All parts of the Leeds City Region need to be supported to develop economically, say business leaders

X

Register for free to receive latest news stories direct to your inbox
Register
Leeds City Region's economy has grown but there are still disparities across the whole of the region, which private  and public sector leaders feel must be addressed as part of the region's inclusive growth strategy.
At TheBusinessDesk.com's Leeds City Region roundtable event, sponsored by Weightmans and DB Symmetry, the idea that economic growth needs to be distributed to create a regional economy which is balanced across towns and cities across the geographical area was discussed at length.
Angela Barnicle, Chief Officer – Asset Management and Regeneration at Leeds City Council, said her role was to focus on how the regeneration of the region's physical land assets could be used to bolster the region's economic trajectory.


Barnicle said the skills pipeline and building cohesive communities were essential to the success of the region. She added: "For me it's also about 'how do we build a resilient city region and when will we see this policy shift from cities towards towns? How do we make sure that we're getting inclusive growth right across the region? From our neighbourhoods through to our district centres, our towns and our cities."
"How we do the very granular things, like making sure planning works, right through to the macro things about making our skills system work for the city region has to be has to be the top priority."
Steve Johns, partner at Weightmans, said he felt there were numerous challenges across the region and that inclusive growth was one of them.
He said: "It is about ensuring that as the city region develops economically, all parts of the region benefit from that. There's a danger that the main centre around Leeds grows but other areas of the region don't and won't be as much of a success. We need to bring all parts of the region with us."
Ben Still, managing director at the Leeds City Region Local Enterprise Partnership, said that the LEP's job was to ensure that there is both high levels of growth but also that the growth is distributed across the city region.
Still said: "I think you can separate the genesis of the Leeds City Region LEP into two phases. The first phase was when government was creating LEPs in 2012/13 was all about how you maximise productivity and growth.
"Now, I guess that has moved to a more mature approach which is actually where the growth happens, who benefits from that growth. We are seeing that in our programmes.
"Our business growth programmes now asks more things of applicants for grants and loans than they did previously
around taking more apprenticeships, about paying living wage. Our work with the careers and enterprise organisations in terms of linking businesses to schools – there 160 secondary schools in the city region – has changed.
"Our previous approach was to go to those schools that came to us; now we are seeking out those schools in deprived areas that don't come forward. But we are now actively targeting them trying to raise the aspirations of the pupils.
"It is really difficult to get this right because some places are inherently more attractive to businesses than others."
Still said it was a matter of balance, depending on where the markets are going. He added: "Fundamentally, I'd still much rather have it [business investment] come to Leeds than somewhere else overseas."
Henri Murison, director at the Northern Powerhouse Partnership, said it was a "fairness question" so that everybody had access to the same opportunities.
He said: "This is an economic problem for the city region, because we have large numbers of areas in the city region that have significant disparities. That is the reason why we sometimes can't get that talent that we want. It is because actually the pipeline starts at birth. There is an economic and a fiscal issue.
"Where we, as a business community, have invested in talent where we can – around things like apprenticeships – is important. But that needs to sit alongside those areas where the reality is that the private sector is not the best place to try and resolve some of those issues. We need to have an open conversation about what the private sector can and should do and what the public sector could and should do more often.
"There is no lack of ambition but there's a lot of financial resources that are needed to do that."
James Sargent, partner at Weightmans, said that businesses needed to be more innovative in terms of how they bring in new talent. He said diversity and inclusion was incredibly important for "every single business."
Weightmans currently has 36 apprentices. Steve Johns, a partner at the firm, added: "We work with the local universities and also schools and colleges in areas where the route to our professions are less obvious. The fact that we do that also helps us attract the right talent because we find that more and more young people who are applying to jobs are very interested in what community initiatives the firm is doing.
"It's beneficial for the business as well in terms of attracting talent to be engaged in that activity."
Dr Martin Stow of the University of Leeds Nexus, said that the university conducted a recent survey which showed an extremely high number of students who said their time there wasn't just about gaining an academic qualification at the end of three or four years. He said: "They want to be involved and want to make a difference in the local community.
Justine Shaw, director at CPP, agreed, adding: "When you are running a business, you want to be part of the ecosystem, not just a parasite hoovering up everyone. You want to be giving back."
Murison added: "The reality of our economy is that at various times in the last 20 years, with the explosion of legal services – the original professional services boom in Leeds –  some of the structural inequalities in the city have not really moved in that time period. Many of those people, whether they live in Little London or Bradford or parts of Dewsbury, Batley – wherever it might be – the reality is that there are pockets of those issues across the city region.
"The business community does have a very important role, particularly about the issue around apprenticeships. It's not just the public sector that needs to respond.
"I think that the evolved view, coming to many businesses I work with and engage with, is that they see they have a role and a part to play in the solution to that problem."
"We have to stick with inclusive growth" 
Murison said he felt the Leeds City Region was leading the way with inclusive growth already. He said: "It was very marked when Cllr Judith Blake took over leadership of the [Leeds City] council. She took the economic portfolio and put inclusive growth at the centre of what she was doing.
"This is the area in terms of economic development thinking that the Leeds City Region is ahead of the game. Inclusive growth is much more embedded here. It's much more central to the discussions than anywhere else. It effects businesses because it touches more buttons with the business community than I sometimes think public sector leaders think."
Still added: "99% of the companies in the city region are SMEs. We will help with inclusive growth issues by lots and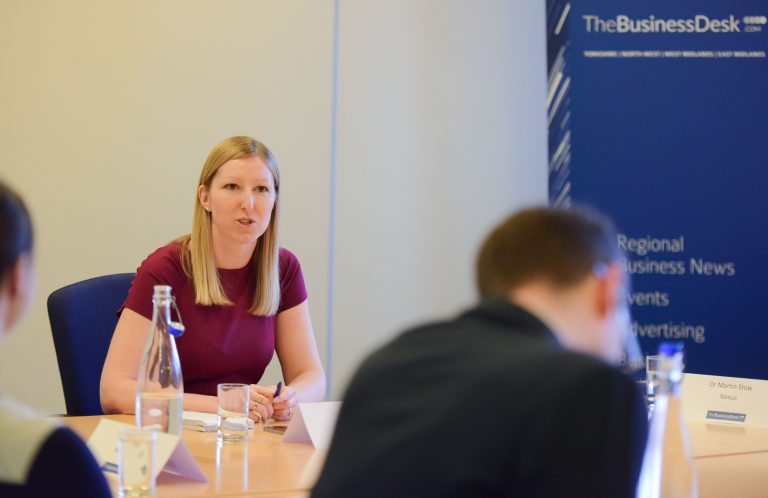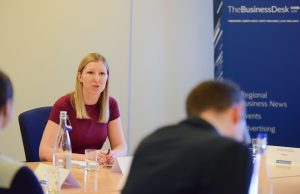 lots of companies making very, very small marginal interventions, but at scale that has a massive impact.
"So that there's a challenge because it's kind of easier to engage with bigger companies – they've got fantastic apprenticeship programmes and talent pipelines. They are more more tangible. How do you do that with a couple of hundreds SMEs? That's the challenge and one that we are a keen to get to grips with.
"As a city region and as a collection of local authorities, and as the business organisations, inclusive growth is more embedded in the things that we do then is just about everywhere else. The trouble is it's now become the latest thing that everybody seems to do.
"The difficulty for us is we are grinding through really difficult decisions around and how you support businesses and businesses that are coming forward are saying that the trade-off for them to support inclusive growth is often quite hard for them.
"So that's why we have to stick with inclusive growth. The real opportunity I think we have is that our key towns, particularly Leeds and Bradford, have got very young populations. So it's about how we connect the needs of all those SMEs, the talent with those young populations. That's the real challenge for us.
"Because if you look at a map of deprivation across the city region now and you look at what deprivation looked like 40 years ago, it's the same map.
"So we need to work harder through integrating transport, skills and other interventions in those places where deprivation still exists."


Anchor Institutions
Murison also gave an example of the anchor institutions programme whereby local business used the talents and skills of other firms in the region to support the region in a more balanced way.
He said: "It requires you to have a strategic focus within the business which means that you probably will spend a bit more time and energy on procurement, for instance.
"It's almost thinking about how as a business you can influence behaviour so much more than just through your own people." He said businesses needed to think about making a social impact anyway through the way it works, rather than as an additional consideration because this would have a "fundamental impact" on the communities surrounding each business.
Andrew Dickman, director at DB Symmetry, agreed, as he felt that having approach would allow a regional contractor to have ownership of a contract or project, for example.
Barnicle said the council had worked with businesses to help them apply this approach. She added: "It's not about philanthropy, it is about social impact and creating the talent pool."
Dickman said this happened in the private sector already. He said: "It's partly selfish because they can get to a problem faster. But actually they do a better job for us because they understand it."