State of the Region drives into first gear
Two senior leaders have kicked of this year's State of the Region project – when they highlighted investment and innovation strengths across Yorkshire and the whole of the north.
TheBusinessDesk.com, along with sponsors KPMG and Squire Patton Boggs, welcomed delegates to the event which featured Jonathan Clement, Head of Commercial Affairs at McLaren Automotive and Roger Marsh OBE, chair of the Leeds City Region Enterprise Partnership and NP11.
The two leaders shared their thoughts on skills, inward investment and the strength of the Northern Powerhouse. Ian Beaumont, partner at KPMG, brought the proceedings to a close. Attended by more than 80 business leaders, the event was held at KPMG Leeds.
McLaren opened its facility AMRC site, which was a £50m investment, last year – where the firm's carbon fibre chassis will be manufactured and the firm's R and D centre for carbon fibre will be based. Clement said: "We are implementing innovation, we are recruiting great people. At the end of the day, it's people that make it happen."
In terms of why the firm chose Yorkshire, Clement said: "39 years of uninterrupted learning made us think – what's next for us? This saw the creation of the McLaren Composites  Technology Centre in the Sheffield City Region.
"Once fully operational, the 7,000 sq m facility will create 200 news jobs and we will be supplying 20 carbon fibre chassis per day.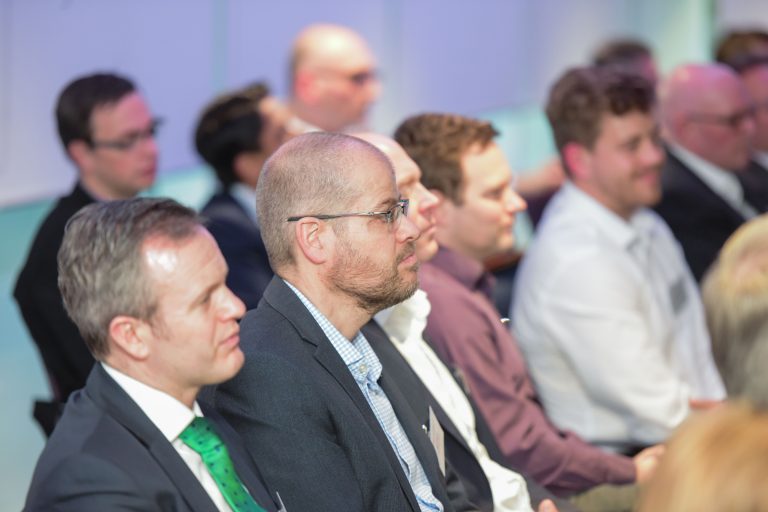 "This is also increasing the UK made content made value from 50% to 57%. We are employing a very highly skilled workforce from the Sheffield City Region."
Clement added that McLaren was "putting a lot of energy" into battery development as part of its innovation investment. "Our target is to create a superfast charging battery capable of a range greater than 300km," reflected Clement.
Marsh said: "Together with our partners in the Sheffield City Region, Hull and Humber and North Yorkshire, we [the Leeds City Region] are a very
important driver of the Northern economy."
Marsh said that it was not only about delivering economic success across the north, but also concentrating on delivering the "social dividend" for the north. He added that that there was still low productivity levels in the north compared to the remainder of the UK and this was being addressed.
"It's important to think about the north as that engine of growth," he said.
"We have a simple ambition – a challenging one – but a realistic one; to channel the efforts into the north becoming a profit centre for UK plc rather than a continuing cost centre. Lots of work has gone on.
"Our focus is around focusing on extraordinary business growth. Ensuring that we have the skills base necessary for the businesses of today and of tomorrow.
"Above all having the associated infrastructure. I don't just mean digital or roads or rail. I mean all of it – enabling people to get around."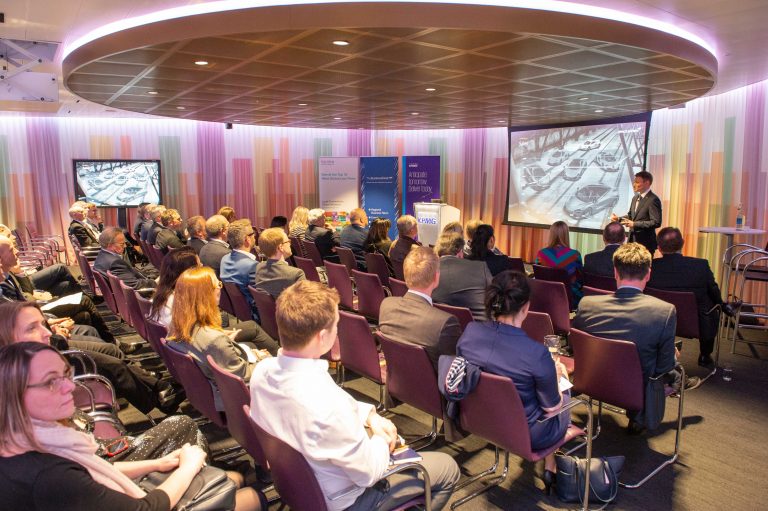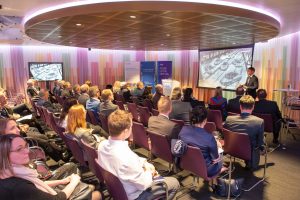 Marsh said he was challenging government to think about what a successful north would look like in 20 years; where the economy of the north held its own and enabled people to have very good quality of lives.
He said Foreign Direct Investment was "slow burn" and took time. "You have to be persistent and patient; but now we are beginning to reap those rewards. It's about attractiveness.
"In 2014, the Leeds City Region was the 13th most attractive place for investment. I am delighted to say that in 2019, we are in the top five; and that is some achievement. A lot of hard work and support has gone into that from businesses. It is through that attraction, coupled with indigenous investment like from McLaren and others – we will transform the economy and give much better lives for people to enjoy."
Click here for  a full round-up of State of the Region coverage.