Defence giant looks to work faster and with more agility
Defence giant BAE Systems has set its sights on working faster and with more agility as it looks to play its part in delivering the future of combat air in the UK.
Collaboration is also the name of the game as the group's 'Team Tempest' work looks to harness the technologies needed for the nation's new Combat Air Strategy. BAE Systems, which has a facility at Brough in East Yorkshire, is talking to a growing number of 'less conventional' partners as it changes its approach to business to become a more open and effective collaborator.
A prime example is its work with Formula One experts, Williams. BAE is exploring ways technology, expertise and skills can be shared between the two technology-led engineering businesses across a range of areas including cockpit designs, augmented reality and advanced materials.
Some of the latest gaming technologies, including commercially available interactive headsets and gloves, are being used in conjunction with advanced military aircraft simulators and F1 engineering.
The work is taking place at BAE Systems' new and state-of-the-art multi-million pound cockpit development and training facility at its site in Warton, near Preston.
The £2.3m Training and Simulation Integration Facility (TSIF) has been developed in collaboration with Williams Advanced Engineering.
It provides an innovative and immersive environment for pilots, customers and engineers to analyse, evaluate and experiment with the next generation of military aircraft cockpits and future training solutions.
It is home to a next-generation training cockpit designed in collaboration with Williams, which harnesses advanced F1 technologies and engineering know-how.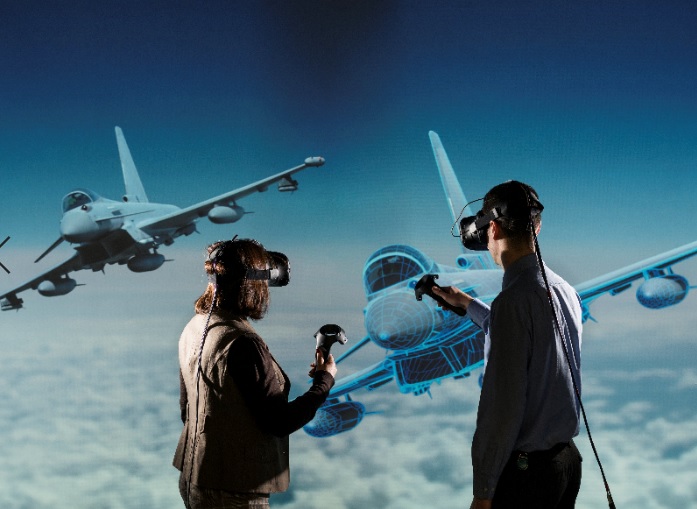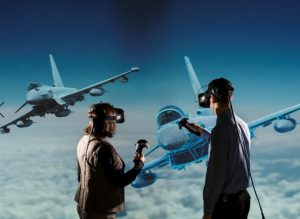 A twin-seat cockpit simulator can be reconfigured to resemble a range of training and fast jet cockpit environments and allows users to trial the latest in "human machine interfaces". It is based on the technology used to train and assess F1 drivers.
Virtual and augmented reality technology is also being used to create a fully immersive 3D environment for engineers and pilots to enhance their aircraft maintenance and training skills in complex environments.
During a tour of TSIF, BAE Systems chief technologist Dr Julia Sutcliffe talks about innovation through collaboration. She said that the business is looking to become a "technology-led" organisation as it looks to the future.
Major defence programmes have traditionally taken decades to come to fruition, but in the new world of rapidly advancing technologies that is also set to change. Things will have to happen faster.
Dr Sutcliffe said: "We need to ensure we have the agility in what we do and what we create, so we can draw on the latest technologies through different partnerships as appropriate."
And it is not just harnessing technologies that can deliver new aircraft; it is also about using them to keep the systems of those already in service relevant.
Part of the partnership approach is being clear which technologies and areas BAE Systems wants to develop the IP itself and which areas it can licence the technology from a third party.
Dr Sutcliffe explained some of the technology themes being explored by BAE Systems, ranging from augmented human performance to AI and cyber technologies.
Looking at the relationship with Williams she said: "We have got a strategic framework to co-develop technologies, share ideas and work on innovative programmes and solutions together."
She envisages more of this kind of collaboration in the future, partnerships that will "get to the solutions quicker". And she also talks of their role in inspiring BAE's people, giving them sight of different ways of
doing things.
Dr Sutcliffe points to other collaboration that is taking place, including work with Farnborough based technology SME Prismatic to develop a new solar electric unmanned aerial vehicle (UAV), which has the potential to fly for up to a year before needing maintenance. There is also the defence group's ongoing work with Reaction Engines on hypersonic flight technology.
BAE Systems is looking to reach out to more companies in its search for greater collaboration. Dr Sutcliffe added: "We are trying to be more collaborative, not just with big players but throughout the industrial eco-system."
The Warton site will host a Future Technologies Exhibition on May 22 looking at augmented human performance.
The aim is to demonstrate the company's ability to collaborate with SMEs from concepts through to design, manufacture, training and support. Companies are being invited to showcase their ideas and technological developments.
Dr Sutcliffe said: "The challenge laid down through the formation of Team Tempest is that it needs to be much quicker and needs to be more affordable. It is a great time to be an engineer, there is so much opportunity and new ways of thinking and working. Diversity of thought and creativity will underpin a successful future."
Tom Wood is one of the engineers working on developing the cockpit of the future. He added: "We are trying to push the boundaries. Can we use different technologies such as virtual reality and AI? Can we do more with them? Those are the questions we are asking."
A step change in manufacturing
BAE Systems has started work to create a 'Factory of the Future' to showcase its capabilities in advanced manufacturing.
The new digital factory is a result of close collaborative working with a number of academic and industry partners including the University of Sheffield's Advanced Manufacturing Research Centre and Siemens.
Some of the technologies to be introduced, including digital work instructions, are now being brought into Typhoon production – proving the technology in an operational environment and paving the way for future aircraft manufacture.
The defence giant says the project, based at Warton in Lancashire, builds on existing investments in robotics and aims to drive further productivity, quality and safety improvements into the company's manufacturing capabilities for future fighter aircraft.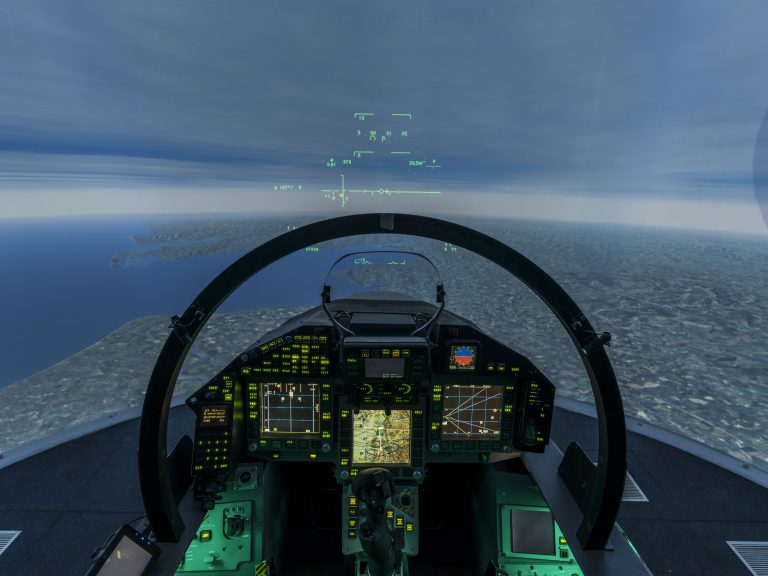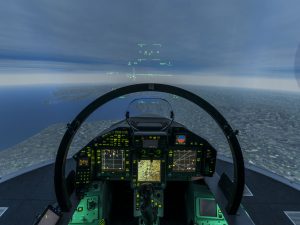 James Ritchie, technology strategy lead for BAE Systems Air, said: "We believe that when this facility opens later this year, it will be the first of its kind in the world for aircraft manufacturing.
"Whilst some of the technologies are already in use today, it is the level of integration that really sets this facility apart.
"It demonstrates a real step change in our manufacturing capabilities that ensure we, as a company and on behalf of the UK, maintain our position as a world-class manufacturer."
The 'collaborative workstation', a key feature of the Factory of the Future, is fitted with a range of digital technologies that allows engineers to focus on highly-skilled tasks, adding greater value to the manufacturing process.
Integrated sensors will identify each worker and automatically load optimised individual profiles using wireless technology – delivering cues and instructions to suit the working expertise of each user and ensuring the role is carried out safely.
The workstation features light-assisted assembly, with 'pick by light' technology prompting the user towards the correct components or consumables during the manufacturing process.
It also features a sensor-enabled cobotic arm, to work safely and seamlessly alongside manufacturers building high-tech systems for cutting-edge combat aircraft.