Steps to productivity and future-proofing the sector

When it comes to Yorkshire,Tracey Dawson is in no doubt. "We could be the best manufacturing region in the country", she declared.
For that to happen she wants to see manufacturers in the region invest more in young people, get involved in the fourth industrial revolution and work together.
Dawson is managing director at Pudsey-based Daletech, a niche manufacturer specialising in low volume, high quality electronics. She also chairs the Leeds Manufacturing Alliance.
Her business saw 60% growth last year and is involved in a project to improve its production capacity by 100 per cent. To that end Daletech has done a lot of work mapping out all its processes. The secret to manufacturing success, Dawson said, is to be "flexible and agile".
She says it is vital small manufacturers get involved with Industry 4.0. She added: "It may be something as basic as making sure your manufacturing equipment is fitted with sensors and can collect data.
"However, find out what data you need to collect. Be targeted and that is where productivity gains come in."
Dawson has been involved in electronics production for more than 25 years and has valuable experience in manufacturing. She is also one of 145 business leaders recruited by Leeds City Region Enterprise Partnership (LEP) as an enterprise adviser.
Leeds is the third largest manufacturing centre in the country by local authority area with around 1,800 SME manufacturers. Dawson believes manufacturing in the region is buoyant.
However, she added: "Bringing new young people in vital, you will only future proof manufacturing by doing that. Listen to them and give them a voice.
"If we want manufacturing to continue to be successful here, we have to start investing in young people. They understand technology in a much more fluid way than us older people."
The alliance organises the Leeds Manufacturing Festival. Its aim is to raise awareness of the wide range of manufacturing companies in the region and help attract the next generation of young people into the industry.
As well as attracting the young, Dawson believes collaboration is vital, and she says that is something Yorkshire manufacturers are getting better at.
She added: "There is value in SMEs working together. We can bring bigger contracts into the region if we are prepared to do that. We have to work together to future proof the industry and the region.
"We could be the best manufacturing region in the country.  We have got such fantastic companies and great skills and great attitude and we want to succeed."
Putting manufacturing in the spotlight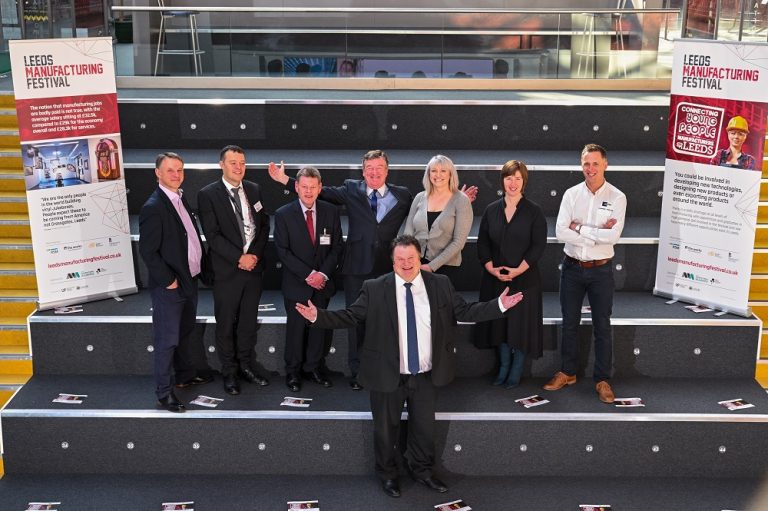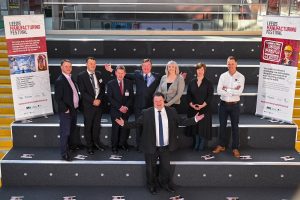 Business leaders from around 50 manufacturers joined forces at the end of March to launch this year's Leeds Manufacturing Festival.
As the UK's third largest manufacturing centre, Leeds is home to more than 1,800 manufacturing firms, employing 26,000 people.
The festival, which runs until October, will include an extensive programme of events linking young people with potential employers.
Tie-ups between schools, colleges and Leeds businesses will see factory tours by students and manufacturers visiting schools, as well as taster days and work experience initiatives involving around 10,000 young people across the city.
Festival organiser Graham Cooper, a director at Agfa Graphics in Leeds, said:  "There's a misconception among young people, which I think comes from their parents and to some extent their teachers, that manufacturing is no longer a viable career option in this country, that it's a dying industry.
"In fact, it is thriving and nowhere more so than here in Leeds, where there are some incredibly high-tech and exciting businesses that simply not enough people know about.
"The Leeds Manufacturing Festival is all about opening up manufacturing workplaces to young people and highlighting the exciting careers and job opportunities that are available right here in Leeds, covering a huge variety of different roles."
Ben Wilson, director of Leeds-based glass reinforced plastic moulds manufacturer MPM, added: "As a career option, manufacturing offers the satisfaction of actually making an end product, and there is a great deal of creativity that goes into the process, as well as practical or scientific skills.
"With higher apprenticeships available offering the prospect of a degree that does not involve the debts incurred by the university route, and a range of different training options available, we're urging young people to make sure their school or college is involved in the festival and come and find out more about the opportunities that manufacturing holds for them in Leeds."