People: Real estate practice team doubles in size; Baroness announced as non-exec at listed firm; Appointments announced at law firm; and more
Gateley Plc, the legal business of law-led professional services group, Gateley has doubled the size of its Real Estate practice in Leeds in 12 months.
The team, headed up by Real Estate partner, Philip Gregory, launched in late 2015 and has quickly established itself within the Yorkshire property market, with key clients including Lidl and construction and development business, Peveril Securities.
Over the past 12 months the team has doubled in size, going from five to ten people at present.
The recent appointment of a second partner into the team, Barbara Rollin who joined from Shoosmiths, has further expanded the capacity and capabilities of the team, particularly with her experience in property finance matters totalling in excess of twenty years.
Further recent appointments include Senior Associate, Christopher King from DWF, solicitor Emma Wilson, and paralegal Melanie Parsons.
Notable property deals for the team in the last 12 months include the instruction by retail footwear specialists, Pavers, to negotiate and complete lease assignments, variations and new leases on a portfolio of their retail properties.  The team has worked on over 30 properties to date, the majority of which have now completed.
Real Estate partner, Philip Gregory, said: "The department is going from strength to strength, with the growth in team size necessary to accommodate the growing number of instructions received and opportunities opening up to us. I genuinely believe being able to offer a national legal offering but that is focused on the local regional market is unique and will serve us and our clients well going forward.
"Barbara's appointment has meant we have not only a first class and very experienced lawyer in the team but also one with a specialism and experience in real estate finance which I believe is unrivalled in the market. I am very hopeful that as we continue this success, we will be able to grow the team further in the coming months."
Head of Gateley's Leeds office, Andrew Johnson added: "The team are a real asset to the thriving Leeds office and are strategically well placed to serve our growing client base.
"The office is a success story in itself, having started with just six staff in 2012 and has now grown to a team of well over 100 at the start of this year."
Gateley Plc was named as the most active M&A legal advisor in Yorkshire for 2018, with the Leeds office now positioned as the third largest in the Gateley network.  Gateley are also one of the sponsors of Tour de Yorkshire 2019, which will take place in May this year.
:::
Listed Morses Club, the UK's second largest home collected credit lender, has announced that Baroness Simone Finn has been appointed to the Board as an independent non-executive director and Chair of the Audit and Risk & Compliance Committees with effect from 5 May.
Baroness Finn is a member of the UK House of Lords. She is a former government adviser on industrial relations, efficiency and Civil Service reform. She advises international governments in these fields, amongst others, through the consultancy business of which she is managing director. Baroness Finn also has a deep grounding in regulatory compliance and corporate governance excellence. She is a chartered accountant by profession and is experienced in audit practice through her previous roles and her membership of the Audit Committee of Arbuthnot Latham. She previously worked at the Financial Services Authority, the predecessor of the FCA.
Alongside this new appointment, Patrick Storey has informed the Board that he wishes to retire as an independent non-executive director of the Company when his current three year term of office expires, on 4 May 2019.
Stephen Karle, Chairman of Morses Club, said "We are delighted to welcome Baroness Simone Finn to the Board. Her experience and understanding of the regulatory environment will be a valuable addition to the Board and we look forward to working closely with her."
:::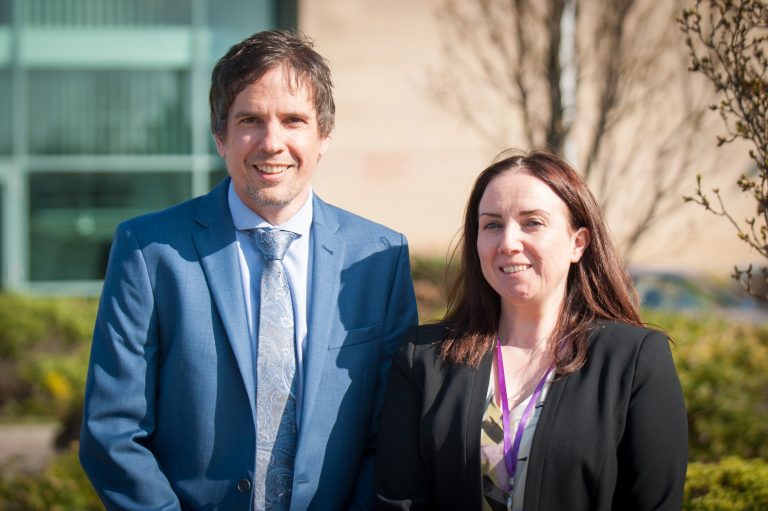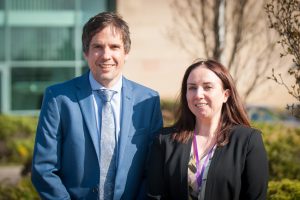 Wakefield-based Minster Law,  specialists in motor-related personal injury, has appointed two new lawyers to join its Serious Injury department as Associate Solicitors.
Sabrina Lawlor and Mark Ellis both join Minster Law from similar roles at CFG Law in Cheadle. They both qualified in Manchester – Lawlor with John Pickering and Partners, and Ellis with Graham Coffee & Co.
Lawlor has over 15 years' experience in serious injury, working on cases relating to road traffic accidents, employers' liability and public liability. She has also worked on major group action cases including the Salford gas explosion and Welsh Water contamination.
Ellis has worked in serious injury since 2009, ensuring people get the rehabilitation and legal support they need. He has experience in dealing with a wide range of serious injury claimants who have suffered brain injuries, serious orthopaedic injuries, psychiatric injuries and chronic pain.
Rachel Di Clemente, Director of Legal Services for Minster Law, said the company was focused on providing the best service possible for people who had experienced often life-changing injuries. She said: "We have an outstanding specialist serious injury legal team here at Minster Law, supporting clients who often have highly complex needs. We're delighted to be adding to that team with the introduction of Mark and Sabrina and welcome them both to the business" she said.
"They both bring the experience and expertise needed to provide the first-class service our serious injury clients rightly expect from Minster Law. Our ability to attract such strong talent is testament to the reputation we have built for ourselves in the personal injury sector".
Minster Law, which has around 500 employees and specialises in helping people who have been injured in road traffic accidents. The company, which is in the top 70 UK law firms overall, has partnerships with a number of leading insurers and brokers to provide their customers with claims services, including legal, medical and rehabilitation support following an accident.
:::