Transport operator reveals plans to play major part in attracting conference business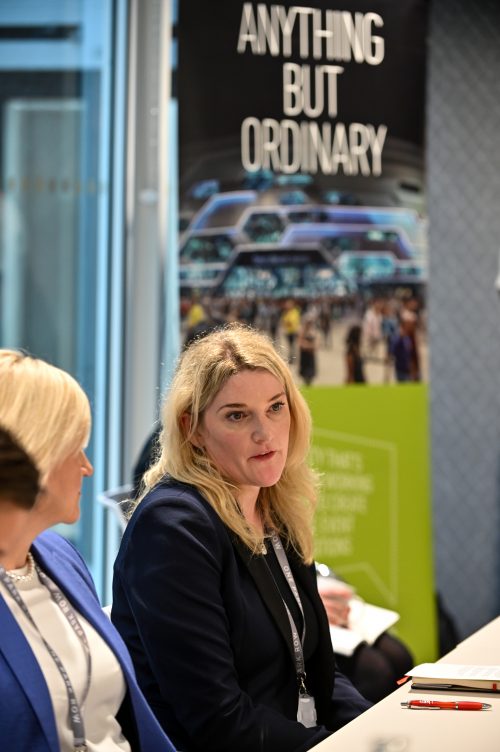 X

Register for free to receive latest news stories direct to your inbox
Register
Rail operator LNER has revealed plans to play a major role in Leeds' drive to win more national and international conference business.
Laura Freer, group sales manager at LNER, said the East Coast franchise operator was looking to get involved at the bidding process stage for conference and events – strengthening and supporting city bids with travel incentives.
She told the TheBusinessDesk.com roundtable on conferencing, sponsored by Conference Leeds and hosted by serviced office provider Gilbanks: "Hopefully that strengthens what everybody is doing in terms of collaboration.
"If you've got the rail provider and the airports included as well, that can only be real positive. From a buyers' perspective you want the full package, you want what is easy."
She added that LNER would look to offer different packages for delegate travel on the back of the introduction of the new Azuma trains on the London Kings Cross-Leeds route.
Freer also revealed that LNER is in early talks with Eurostar about business travel collaboration which would also boost Leeds conferencing offer.
A Virgin Trains-Eurostar link up on the West Coast line already offers a "one-stop shop" service targeting the meetings, incentives, conferencing and exhibitions market.
Launched in November last year, and hailed as the first partnership of its kind, it removes the logistics of having to book separate journeys.
It also gives organisations and planners the ability to change or transfer tickets between delegates and to book out entire train carriages at discounted rates.
There is also an option to book a variety of unique experiences on board Eurostar, tailored for the event or destination, with a range of activities.
The LNER aim is to offer the same service on the East Coast line. Freer told the roundtable: "As soon as we can, we
will get moving on that."
Claire Steven, general manager of Oulton Hall hotel, said that it was important that Leeds-Bradford Airport continued improving its facilities and also the links into the city.
She said that other areas of the country, such as Glasgow, Manchester and Edinburgh, were prospering through adopting such a joined up approach.
Wendy Earl, head of visitor economy at official convention bureau Conference Leeds, said improved connectivity and development work around Leeds-Bradford Airport and the city's rail station would play important roles in future plans to attract more events.
Megan MacBrairdy, venue manager at Horizon Leeds, believes Leeds-Bradford Airport needs more international flights, but she told the gathering there was also a need to do more to stress the travel options available to potential visitors, including rail links to the city.
And Emma Cartmell, chief executive of CHS Group, which connects hotels and venues with conference and event organisers, said: "The key thing is getting people here to see what a great city this is.
"Put them on a train from London so they can realise how quickly they can get here."
Leeds was ranked the fourth most popular conferencing city in the UK, in a recent British Meetings and Events Industry survey (BMEIS). The average number of delegates in attendance at events has increased significantly, reaching 368 – up from 238 in 2017.
And business visitors are playing a growing part in a tourism industry which contributed £212.7m to the local economy in 2017.