Leisure park targets record turnover after major investment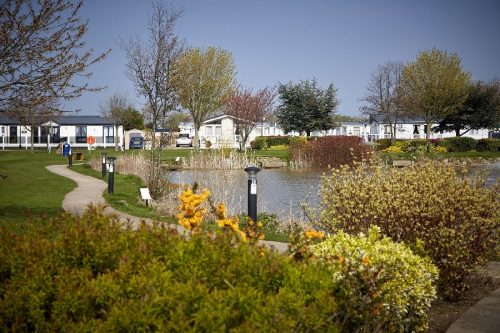 A leisure park is targeting record turnover after pumping more than £5m into its facilities over the last five years.
Patrington Haven Leisure Park, which has grown its team from 35 employees five years ago to more than 70 today, has seen a growth in turnover from £2.7m in 2014 to £5.6m last year.
Now the owners-only park close to the East Yorkshire coast is forecasting a new revenue high of £6m for 2019.
The leisure park is also experiencing its highest ever occupancy rates, with just 15 of 485 plots currently free.
The business is celebrating its 35th anniversary, having been founded by Atlas Caravans owner Graham Sparkes in 1984 on a disused RAF base, after he sold the business to fellow members of the management team. It is now run by Graham's son, Guy Sparkes, his wife Karen and their extended family.
After investing £5.5m in the leisure park's Country Club and infrastructure, the business is pushing forward with new services for its owners and visitors and reaching out to the local community.
Significant investments have been made in Guy's Café Bar and Restaurant, new technology in the gym, and three new vans for the maintenance team, which have helped to improve rubbish collections and upkeep of caravans.
In addition, the business has invested thousands of pounds in a rubbish compactor, and launched The Spa at the Country Club, providing luxury health and beauty treatments to caravan owners and the local community, with staff trained by Elemis in London.
A takeaway delivery service offering food and drinks from the park's restaurant menu has also been set up to operate within a seven-mile radius, delivering to caravans on site and local homes, with orders taken via the Just Eat service.
Meanwhile, an innovative, free mobile phone app has been launched to communicate with people on and off the park, with options for them to choose the news and notifications they receive, and a new website is due to launch this summer.
Guy Sparkes said: "We've seen a really strong five-year growth period and I put that down to belief, supporting the team and allowing them to be in charge of their own destinies.
"A leisure park is only as good as its owners and its guests and we have some of the best. Our main aim is for all our customers to be proud of our team and our team to be proud of our customers.
"I can't say it's like coming to work here. It has various pressures, but at the same time, you're coming in to collaborate with people who believe in the same things. When you have shared beliefs, you can achieve anything."