Can the stars align for inward investment and the Northern Powerhouse?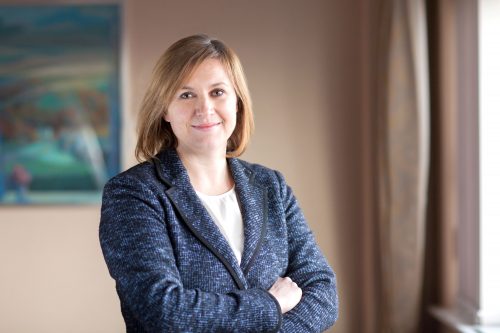 By Hannah Kendrick and Jaime Carr from Squire Patton Boggs
With the Northern Powerhouse approaching its fifth birthday on 23rd June, has age and experience improved the North's ability to attract inward investment? The UK continued to be the number one destination for Foreign Direct Investment (FDI) in 2018, despite the uncertainties over Brexit. Between 2017 and 2018, the UK attracted 2,072 FDI projects and 91,031 jobs were either created or saved according to the Department for International Trade (DIT). Yet, the Northern Powerhouse only attracted 15.2% of these projects, with London securing 35.7%, suggesting that there is more to be done to rebalance the UK's FDI to ensure that the country as a whole is able to benefit.
Outside of London, Manchester has ranked as the best performing city for attracting FDI for the last four years. In 2018, Tech Nation revealed that tech companies in the North attracted investment at a faster rate than anywhere else in Europe. Manchester ranked first, with its tech investment growing at an impressive 668% over the 2012-17 period. Manchester is clearly doing something right, with Tech Nation finding the city's significantly cheaper living costs when compared with London and its growing talent pool from universities to be a huge attraction to tech investors.
When 'Factory', an Estonian manufacturing technology and automation start-up, announced Manchester as the chosen location for its first international office in April 2019, Graham Stuart MP, Minister for Investment at DIT praised Manchester's world-class universities, highly skilled workforce and "burgeoning tech sector" as key factors, suggesting that it is easy to see why tech investors are flocking to the city.
Leeds followed in third place for attracting FDI in 2018, securing 21 projects which was an increase of 11% from 2017. Roger Marsh OBE, Chair of the Northern Powerhouse body NP11, applauded these figures as highlighting investor confidence in Leeds, even at a time when FDI fell nationally. Last year also saw Channel 4's announcement to build its new national headquarters in the city due to the connectivity and creative and digital talent the region can offer. The investment is predicted to create more than 500 new jobs, with a number of overseas technology companies now setting their sights on investing in the region and harbouring a northern hub for digital talent. So why is the Northern Powerhouse not achieving a higher rate of inward investment?
Newcastle missed out on the top 10 rankings for attracting FDI in 2018, with the North East of England facing a 12% decline in FDI projects between 2017 and 2018. Nevertheless, Arcadis ranked Newcastle as the eleventh most attractive city in the UK for inward investment in April 2018, based on its selected criteria for attracting investors, namely: business environment, workforce and skills, infrastructure, housing, location and "city brand". Newcastle instantly promoted its "city brand" by hosting the largest event in England in 2018, the Great Exhibition of the North, which showcased the Northern Powerhouse's innovators, designers and businesses and was predicted to be a catalyst for attracting inward investment to the region. Newcastle has clearly laid the foundations on which it now needs to build to attract further inward investment, but why the decline in FDI?
In 2018, the UK faced a 35% fall in its manufacturing FDI. However, it is clear that times are changing. DIT reported that the software and computer services sector attracted the most FDI projects between 2017 and 2018, securing 381 projects, with the financial services sector ranked in second place with 172 projects. The Northern Powerhouse clearly needs to gear itself up for "Industry 4.0", where manufacturing and digital technology are blending together as investors call for its time and cost-saving benefits.
The Northern Powerhouse's focus on digital reindustrialisation of the North is evident, particularly in its growing university partnerships focusing on investing in future innovation and research and development. Sunderland's Centre for Sustainable Advanced Manufacturing is supporting businesses looking into product, process and technological developments within the manufacturing sector and the University of Sunderland's Materials Innovation Factory is focusing on tackling the difficulties associated with introducing digital and manufacturing innovations across multiple markets. The Northern Powerhouse is undoubtedly improving its competitiveness through these industry-challenge led innovations, but what more could it be doing?
Perhaps the Northern Powerhouse should partner more closely with our Commonwealth friends, particularly given that the DIT is prioritising Industry 4.0 to build on the UK's historical trading ties with India. Trading is understandably easier when a common language, history and legal system is shared. With enhanced connectivity, such as direct flights from Manchester to Mumbai, knowledge sharing and trade between the North and India can accelerate. The University of Sheffield's Advanced Manufacturing Research Centre's collaboration with PTC Industries to open India's first ever titanium-casting facility "Made in Sheffield" evidences the strengths of this partnership and where, perhaps, the Northern Powerhouse's focus could be to improve inward investment.
At home, investors in the digital sector are now calling for the UK's top four digital priorities to be enhancing workforce skills; enhancing investments in digital technologies and infrastructure; investing in digital R&D; and, fostering a trustworthy ecosystem and investment in cybersecurity. Local authorities and agencies involved in attracting inward investment to the North need to work together to deliver. Last year saw the birth of NP11, bringing together the 11 Northern Local Enterprise Partnerships (LEPs), in the first collaboration of its kind, with the sole focus of economic growth in the North. Further partnership with universities across the region is also needed, with the N8 Research Partnership already leading the way with 8 of Europe's top 200 universities, all located in the North, collaborating together to attract an annual research income of £1.26 billion. The pooling of LEP and university resources and joining forces to present a single unified offer to investors is essential.
The Northern Powerhouse evidently has the tools to attract inward investors, yet the North-South divide remains, and in some respects has widened, five years later. Jake Berry MP, Minister for the Northern Powerhouse, feels a new strategy is needed for the post-Brexit era. Such a strategy must build on the North's strengths in the tech sector and perhaps look further afield in partnering with countries like India to bring home greater investment. Centralised infrastructure investment, particularly in rail networks, has stalled (Esther McVey has pledged to scrap HS2 if she becomes Tory Leader and PM) but fortunately (semi-) private institutions like Manchester Airport Group are helping to bridge the gap. Whilst the Northern Powerhouse can claim a number of successes as it celebrates its fifth birthday, the challenge is to continue momentum.  There is still some way to go.