People: Trio of appointments at property firm; New Sales Manager at glass specialist; and more
Three new appointments, including an Associate Director, have been made by Yorkshire property and construction consultants, LHL Group.
Daniel Bower, who has been with LHL Group since 2014 after starting as an Assistant Building Surveyor, becomes an Assistant Director.
He joined the firm, which has its head office at The Chocolate Works, York, with a BSc (Hons) Building Surveying from Heriot-Watt University, Edinburgh, and qualified in 2015.
Bower's work includes project management, employer's agent and contract administration for new build and refurbishment schemes as well as traditional commercial and residential property building surveys and dilapidations work.
Among schemes he has supported are Bridgehead Business Park, Hull; Fruit Market regeneration, Hull; a new-build office and workshop in Market Weighton and the continuing redevelopment and modernisation of Thorp Arch Estate near Wetherby.
He said: "I am very much looking forward to becoming further involved in the business and developing new and existing clients across the region with interesting and exciting projects."
Jake Currie joins as a Trainee Building Surveyor in the residential, commercial, and professional services sectors.
A former apprentice plumber who switched careers for the greater challenge, Currie is also a semi-professional footballer playing midfield for South Emsall-based Frickley Athletic FC, in the BetVictor South East division.
Richard Jobling, who has a masters in Building Surveying from Sheffield Hallam and holds AssocRICS and RICS Registered Valuer accreditation, has joined the LHL Group residential team, led by director, Matthew Ward, as a Building Surveyor.
He carries out detailed residential surveys including RICS home buyer reports, building and superstructure surveys and structural reports.
The company's Managing Director, Richard Hampshire, said: "We are delighted to be continuing to build a young and dynamic team at LHL Group as demand for our services continues to grow, in spite of economic uncertainty over Brexit."
The business has 33 staff and works on a wide range of commercial, residential, industrial and heritage projects throughout the North. It has offices in York, Hull, Harrogate and Doncaster.
:::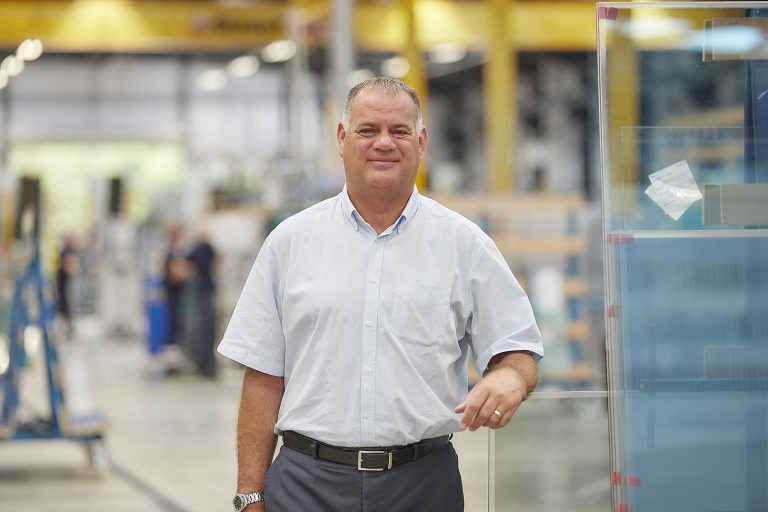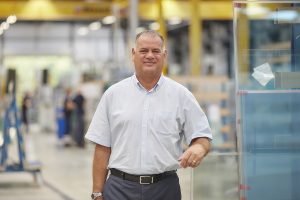 Huddersfield-based Specialist Glass Products (SGP) has appointed Simon Moore in a newly created position as Sales Manager to help drive growth after recent substantial investment and expansion of the business.
Moore has more than 30 years' experience in the glass and fenestration industry and brings a wealth of sales knowledge and experience to the role. Responsibilities include developing the strategic sales plan of the business in the next few years as well as focusing on customer service and customer development. Moore also has previous experience in senior management sales roles.
Specialist Glass Products has invested £5.5m in the past year into expanding its factory, allowing the business to be the only manufacturer of certain glass products within the UK. New equipment has also allowed SGP to refine its current offering and become more efficient.
Andrew Taylor, Co-Founder and MD of the business, said: "We are pleased to get Simon on board at this exciting and pivotal point in the development of the business and we're looking forward to his assistance in the expansion plans."
Moore said: "It is a pleasure to work with such an established brand as Specialist Glass Products, and I am excited to get the opportunity to be part of the growth that is in the pipeline."
:::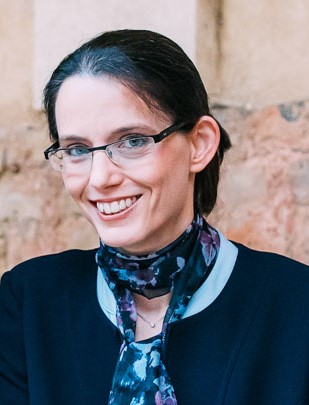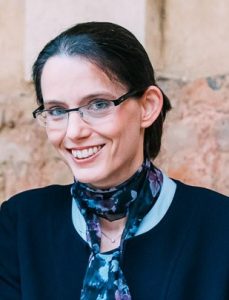 Bingley-headquartered Emerald Publishing has appointed Alice Fleet as its Technology Director, as the company continues to drive its digital innovation strategy.
The move follows the recent launch of the publisher's new Insight digital research platform, in which Fleet had an instrumental role in the delivery as well as leading improvements to the publisher's operational infrastructure.
Previously holding roles at ProQuest and Cambridge University Press, Fleet has a wealth of experience across editorial, product management, platform management, delivery and broad technology solutions. Her most recent role as Head of Business Technology at Emerald Publishing gives her a deep understanding of Emerald's culture and its vision to move away from the traditional norms of publishing.
Fleet said: "I am delighted to join the Board at such an exciting time for Emerald Publishing. This year has seen the company challenge, invest in and transform its digital direction but there is more to come as we explore the exciting ways technology can enable a deeper understanding of the impact of social sciences research."
Vicky Williams, CEO of the business, said: "Alice is a valued and trusted leader and joins the Board to lead our technology strategy into the future.
"As with most information-led businesses, technology is taking on an increasingly central role within our business as we develop distinctive digital solutions for our customers and stakeholders.
"This is a really exciting time for Emerald, where we are looking to everyone in the business to develop a digital-first mindset when it comes to our products, services, systems and interactions."
In addition to her Emerald Publishing responsibilities, Alice will work closely with Emerald Group's learning and development companies to ensure Group alignment across its platforms, systems and infrastructure to enable it to come up with joint solutions for customers in the future.