Tech sector is helping North drive the 'new economy'
Leeds is one of the UK's top ten cities leading the way on the newer and emerging sectors that are driving the global technology economies of the 21st Century.
That was one of the headline findings of the 2019 UK Digital Technology Census, which was published earlier this year.
The report, published by The Data City organisation, revealed that the city has 5,556 organisations in the sector, covering AI and data, e-commerce, cyber, digital, gaming, Internet of Things (IoT), medtech and fintech.
The research also revealed that the number of digital technology companies in the UK was more than 25% larger than currently believed.
The data showed that companies previously classified only as, for example, manufacturing are now embracing new technologies such as IoT, AI and fintech.
Alex Craven, co-founder of The Data City, said: "The 2019 Digital Technologies Census provides the clearest picture yet of the digital technology landscape in the UK.
"Using data from Companies House and individual businesses' own websites it shows how active the community is across eight main sectors, and allows comparison between cities and regions."
Roger Marsh, who chairs the Leeds City Region Enterprise Partnership (LEP) and the NP11 group, added: "With the region's digital sector contributing 6.5 billion to the city region economy and employing 102,000 people, digital and tech is both a major strength and growth opportunity.
"As a region we have strengths in digital creativity, corporate tech solutions, fintech, medtech, robotics and data analytics, and with the arrival of Channel 4 the opportunities are greater than ever before."
Stuart Clarke, co-founder and director of the Leeds Digital Festival, which attracted more than 25,000 attendees this year, said: "Leeds is doing well at the moment. It is a really collaborative city; lots of companies help each other. There is also a lot of work going on with universities and more companies are working on interesting projects. There is some amazing research going on.
"It is also a very entrepreneurial city with tech opening up good opportunities and business making the most of all the technology that is available to them."
He said that the rising cost of operating in London means more companies are looking to relocate some of their business outside the capital.
Clarke added: "We've seen a rise in what we call 'York-shoring'. People setting up their development teams here for instance
"With commercial rents a third of the city of London and the great quality of life here, if you can get people to visit you have won the battle."
Julian Wells, director at Fintech North, said: "Companies might have their headquarters in London, but operations in other cities such as Leeds.
"It's a form of north shoring and something we don't understand well at the moment. We don't have the data. As we get it we will understand the UK infrastructure better and that firms are operating and creating jobs in different places."
Sheffield did not make The Data City's top ten but its tech and digital industries continue to go from strength to strength says Mel Kanarek, director of Sheffield Digital. She describes the city as one of the North's "key tech clusters".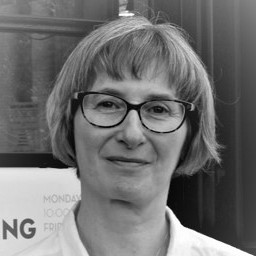 And she added: "This is proving to be a year of growth for Sheffield's tech scene – we're seeing expansion in local businesses, an increase in start-up activity and successful raises, plus a number of businesses from outside the city have set up regional development offices here.
"Notable stories include educational resources company Twinkl, who opened their second office in the city and now employ over 500 people."
She also highlights manufacturing tech start-up Elements Technology who raised £250,000 earlier this year and the merger of IT services company BirchenallHowden with Ask4.
Add to that investment from companies such as Jet2, Sponge and TES Resources. Kanarek says: "Sheffield is also becoming a popular destination for public sector technology, with a number of central government departments setting up large development hubs here."
According to Sheffield Business School, there are nearly 1,000 tech firms based within the city, employing around 8,000 people.
Kanarek said: "We've also seen a number of new workspaces open up this year, which indicates an increasing demand for space to both start-up and grow.
"The scene is vibrant – there are more than 20 regular meet ups every month and earlier this year we had our first Digital Business Awards and first Digital Festival."
The top ten cities overall are:
London
Manchester
Reading
Brighton
Milton Keynes
Birmingham
Leeds
Bristol
Edinburgh
Glasgow