Going for global growth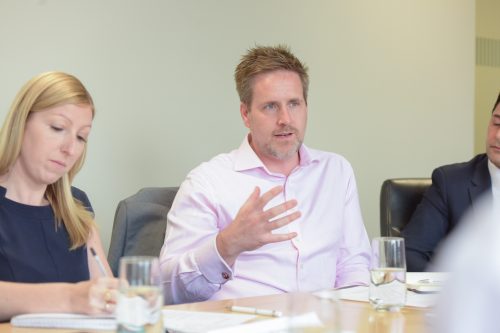 Gav Winter is looking at global growth for his latest tech venture and it is already making a massive impact on the other side of the Atlantic.
The thinking behind Leeds-based RapidSpike is simple. "We're trying to make the web faster, safer and easier to use," Winter said. The technology is more complex.
Winter has been in the sector for more than 20 years, winning awards and developing products and services.
He founded The Test People – the Leeds-based technical testing consultancy that was one of the fastest growing tech companies in the UK and was behind a merger to create Ten10, the UKs largest independent testing consultancy.
He believes his latest venture has the potential to be a worldwide winner. RapidSpike is a 'digital experience monitoring platform' that interacts with l platforms exactly as customers do.
The aim is to help its customers continuously improve their digital eco-system, increase user "happiness" and detect potentially damaging cyber-attacks as quickly as possible.
Winter said: "Tech is fairly buoyant. There is a lot of new business emerging all varying different types.
"There are opportunities to be global. We are doing a lot of business in the US at the moment. About 50% of our new business sales are American.
"We are solving a specific problem, with work that is relevant to the marketplace in the US especially. It will become more relevant in the UK over the next year or so."
The business employs eight people and at the end of the year is looking to grow turnover to around £500,000. He talks of a "renewable revenue pipeline" and says it has just brokered its biggest deal. "We are where we want to be," he added.
When it comes to funding he says that RapidSpike is in a "horrible zone between start-ups and businesses looking for major funding to really scale up their operations.
He said: "We could do a lot with half-a-million pounds; we would fundamentally be able to really drive things forward. However, no-one wants to lend half-a-million, the want to lend you two.
"I don't mind signing up to lots of T&Cs when I'm borrowing £2m, I don't particularly want to sing up when I'm borrowing £100,000.There is a need to bridge that gap."
Winter added that the Yorkshire tech scene is seeing holistic growth, and that is likely to increase as more people look to use the skills they have gained in the sector to create their own business opportunities.
He added: "There is great collaboration in the area; everyone wants to help each other."