SMEs have the ability to be nimble, responsive and creative
It is often said that SMEs are the backbone of the UK economy and in Yorkshire, that is certainly no exception.
According to research from the department of Department for Business, Energy & Industrial Strategy, last year 99.9% of the 5.7 million businesses in the UK were small or medium-size businesses (SMEs).
TheBusinessDesk.com hosted a roundtable discussion with some Yorkshire business owners running SMEs.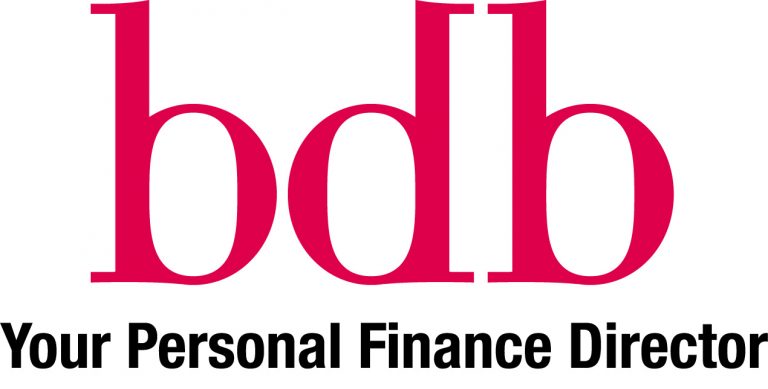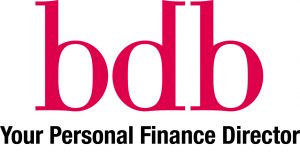 Sponsored by Bdb Financial of Harrogate, the session explored topics including opportunities, challenges and funding.
"As a small businesses we have to see opportunities in being nimble and able to change and make decisions; things that the bigger businesses fail to do," explained Erol Erturan of Adept in Leeds. 
Erturan founded the business 12 years ago and has a number of blue-chip clients; the business currently employs 44 people.
Rupert Visick, owner of Gent Visick, added: "Almost by definition, if you are an SME, you are more fleet of foot. You are more dynamic. Therefore, what you have is the ability to do is be the captain of the ship, while pulling up the sail and being the engineer. You have the finger on the pulse of that business."
Talking about the economic challenges facing all businesses currently, he added: "The whole reason that we all chose to do what we do is because we saw an opportunity in a prevailing market. What we have had for the last few years is an incredibly stable market where the ability to predict what was going to happen was pretty easy. You haven't had to be remarkably clever to see what is coming. But what we are about to go into is something which is different.
"I don't think it's cataclysmic. If you are good at what you are good at, have confidence to do it and offer a great service in your specific market – while the size of the market may shrink in the short term – it allows you to capture a greater proportion of the market and showcase your skills."
He advised giving some responsibility to the younger generations as they had less fear and understood the changing digital landscape. "Listen to people and take on more what they have to say because we are going to have to do things differently," reflected Visick.
Andy Needham of Approved Food said: "Being a small business gives you the ability to react quickly and do the right things. That's a massive thing. It allows us to take advantage of opportunities and we have to embrace change going forward."
James Cain, of Harrogate Water agreed, adding: "Agility counts for everything. Having the ability to respond, react and change will still win for SMEs. We are creative people. We are thinkers."
Andrew Brook-Dobson of Bdb Financial said SMEs also had the benefit of being able to offer a greater customer intimacy when compared to bigger firms in the marketplace.
Erturan said his firm was up against big competitors. He added: "As SMEs we are all up against the big firms. The tankers that they are have to suddenly stop in hard times – morale goes down, they axe people.
"If you can retain people and keep them motivated as an SME – because it's all about having enough resource – then even if works goes down, morale will still be high and most of that work will come off the big boys as they will suddenly lose their direction."
Economic challenges in the short and medium term
Catherine Shuttleworth of Savvy Marketing in Leeds warned that SMEs did need to prepare. She said that both consumer and business confidence were in a unique situation at present. She added that the economy wasn't experiencing a normal cyclical recession but was instead having "something completely different to contend with."
Shuttleworth said: "Some businesses could thrive and do well. But even the strongest businesses could be mortally damaged. They also might not – the people in Westminster can't tell us.
"We are in uncharted waters – behaviour to respond to that is different in all sectors. You have to carry your own business on."
Graham Richardson of Johnsons of Whixley said his firm supplies 6 million plants a year; he expects a cost increase of £500,000 and £1m because of Brexit.
He added: "But out of adversity in Brexit will come domestic opportunity. There will be a re-balance and while we expect some significant turbulence there could be some opportunities along the way."
Erturan added that to stand out in a competitive world, especially among larger businesses, it was about SMEs having "adaptability." He added: "It's also about having multi sectors. We know one of them is going to suffer, others will chug along and others will get better; it's about resilience."
Needham said that due to the macro uncertainty, business owners would focus on their own firms to "think about how you can develop it and push it forward."
He added: "And cash is king – having that in the background is absolutely essential.
"For me personally, the time to invest is now – when things are looking rocky. For the first time, I have been able to look into property as I had previously been locked into leases. Preparing for the future is investing in infrastructure/property, people and systems. Those three are in the mix to make the business solid and build foundations to take advantage when competitors do start to struggle."
Visick agreed, stating that it was clear that SMEs needed to focus on customers, cash and costs to survive and thrive.
Erturan agreed, adding: "Setting up a business before the the recession meant that we have seen competitors fold; so we are always mindful of cash. Cashflow is always going to be an issue for SMEs, that's something we always watch carefully."
Cain said he was "carrying the baton" for the business built up by his father and that it just so happened that his tenure was during a time when there was Brexit and a plastic debate to content with. "We have a responsibly that with every bottle of water we sell, we are representing our town's name and our region's name," he shared.
The business employs 100 people and produces 7m bottles a day. "A lot of how to run a successful business is about mindset and attitudes to challenges," he added.
Shuttleworth who has been running her business 14 years and has many global clients, said: "I think it's quite difficult to share what's positive for businesses in the short-term because it's about locking down. The issue around labour shortages is a really big challenge, especially in places like Leeds and Harrogate where there is full employment. Labour prices have shot up and that could create quite a lot of damage.
"I think there will be some medium term benefit. But in the short term I think we are going to have to go back to recessionary behaviours.
"In Yorkshire, we are going to face a different shaped county; we are very extreme across Yorkshire. Business owners – what are businesses going to look like in the future? The world of work is changing at such a rate and digitisation is effecting such a lot of of lives. If we are not connected across the county that will be a real challenge."
Brook-Dobson shared a word of caution, stating: "I think there is a danger with recession – whether that be global or what might come as part of Brexit – that you can talk yourself into it. I think there is always opportunity out there."
Skill shortages
All delegates agreed that the skills shortage was an issue to overcome. Visick said addressing the challenge  was about making sure that opportunities are taken when disrupters come along; something which his business has done with the growth of the major e-tailers in need of space. "I believe in training; getting people early and being able to educate them in how you believe a business should be run and a service should be delivered," he reflected.
"The principal of getting people into your business early and flexiblity in the way you train them to get the product/service right and earn loyalty – not demand loyalty – is important."
Cain said getting people to work in the manufacturing sector was "getting tougher."
Brook-Dobson agreed, adding that it was the same it being essential to build trust as an SME. He also said that finding good quality graduates was a challenge in his business.