Historic riverside mill about to hit the market
A development offering modern living in a historic setting in Nidderdale is officially launching onto the market on 12 October.
Glasshouses Mill, which can trace its history back hundreds of years, has been renovated by North Yorkshire property developer Newby. It is in the village of Glasshouses, one mile from Pateley Bridge.
The property dates back to the 1700s when it was a corn mill. It employed hundreds of people producing cotton and flax, and then made rope and camouflage netting during the World Wars. It is even said that the mill supplied rope used on the ill-fated Titanic.
After a period of disuse, it has been revived into a collection of 32 family homes, apartments and cottages. The two, three and four-bedroom homes and one, two and three-bedroom apartments are set around a central courtyard, with prices ranging from £155,000 to £599,500. The mill also includes two commercial units which will be used as a shop and café.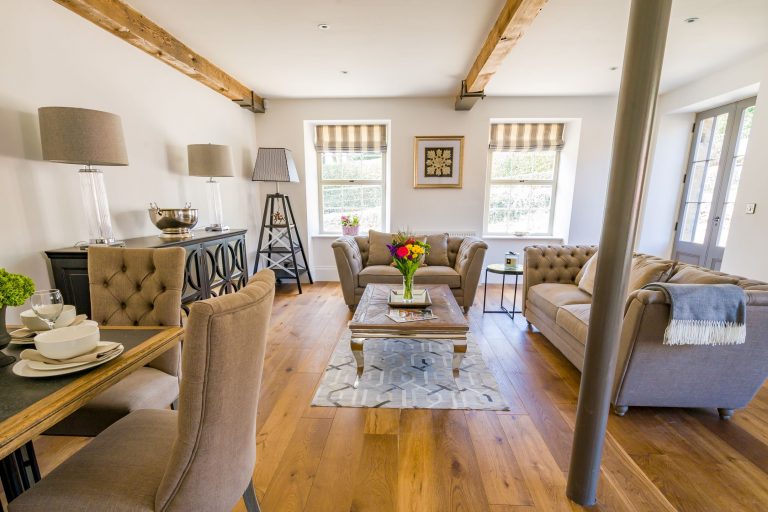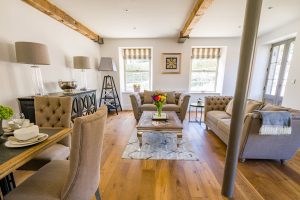 Anthony Mackle, Sales and Marketing Director at Newby, said: "Glasshouses Mill is a very special place. You can feel it as soon as you arrive.
"The location is fantastic, set on the edge of the river in a thriving village community, with Pateley Bridge just a short walk along the riverside and Harrogate only 12 miles away. It's the perfect place to enjoy the great outdoors with walks, cycle routes, and watersports on the mill's doorstep.
"The sense of history is everywhere and we've tried to retain that as much as possible – every detail is carefully considered to seamlessly blend together the historic, rural setting and contemporary living.
"There's been a lot of interest from those looking to downsize, people wanting to relocate to the countryside and also people in the market for a tranquil holiday bolthole to escape from it all."
A four-bedroom show home will be open from 10am to 2pm on 12 and 13 October for the launch event, by appointment only.