High streets – down but not out
The high street is under pressure like never before. The number of empty shops in UK town centres has reached its highest level since 2015.
Retail is widely seen as an ailing sector, struggling to capture custom that has migrated online. There's also the challenge of out of town shopping and the growing pull of the big cities.
Figures show Yorkshire and Humber lost 226 shops last year – the largest net fall in the number of stores in a single year since 2013.
And in September it was revealed that the percentage of shops in the region deemed to be at elevated risk of insolvency in the next 12 months stood at 42.5 per cent.
Little wonder there are some doomsday predictions of derelict and abandoned shopping areas as more stores bring down the shutters down.
However there are encouraging signs of a fightback. Doncaster is a prime example of a town centre that refuses to lie down – adapting and re-inventing itself to meet the challenges it faces.
Its town centre is undergoing a growing renaissance thanks to a series of large scale investments. And diversity is the name of the game for the emerging new high street.
Doncaster has a new civic and cultural quarter, with more regeneration plans in the pipeline including a library and museum. Construction is underway to build a cinema and new restaurants.
The refurbishment and re-opening of its Wool Market with its new food offering has been hailed a great success, attracting 75,000 visitors in its first week.
Work is also underway to improve Doncaster's gateway – the area around its railway station. The £11m project will transform the area.
And with journey times to London set to be cut to 75 minutes and York and Sheffield less than half an hour away it is little wonder that this is a part of town that is attracting interest from investors.
New life is also being breathed into old office buildings in the centre, converted into luxury apartments to meet the demand for urban living.
Doncaster-based Empire Property Concepts Danum House project is heralded as a good example. The upper floors of the grade II listed Art Deco building are being converted from office space into apartments, complete with rooftop cinema and a concierge service.
Doncaster's assistant director of development Scott Cardwell talks about diversification: "Not having all our eggs in one basket". He adds the local council is investing in the culture and leisure offering and as a result the private sector is responding with its investment.
He believes it is all about "destination making" and adds that the council is rolling up its sleeves and doing the right things for the town.
Local authorities may have their financial challenges but he believes they can still make a difference and give confidence to the private sector to invest – and that is where Doncaster's town centre is today.
Looking at the improvement work around the rail station he says: "We are getting a lot of interest from investors, they are looking at possible apartments, office development and hotels and it is all down to the excellent train links we have."
He adds that the Wool Market project has helped drive footfall up and is a prime example of the work being carried out and the money being spent to "diversify the offer."
Cardwell says: "We've also started to see apartments being created in the town centre; as our economy has started to grow and we've seen more jobs in the borough.
"There is no sign of that stopping and we're seeing the speculative purchase of office accommodation for conversion."
Doncaster has also been successful in its bid to get a slice of £1bn of government cash aimed at boosting town centres across the country.
The council is now working up a business case to use the cash to improve the Waterdale area of the town centre.
Stefan Rodgers, commercial director at Doncaster Chamber, believes there has been progress, but proper funding and powers are needed to really address town centre decline.
He says: "Doncaster has seen significant improvement in investment in the town centre over the last few years, but particularly in the last 12 months.
"The refurbishment and opening of the Wool Market has been a great success and will form a key part of the continuing development of the town centre regeneration plans.
"We need to take the opportunity that further funding brings, for example through the government's town's fund, however, this is still a relatively small amount of funding and will not be a panacea.
"We need proper funding along with proper powers to address systemic issues, such as town centre decline."
He adds: "We must now align ourselves to a new vision of the high street with a blend of independent and chain retail, commercial space, education and culture and leisure."
Doncaster's isn't the only high street in Yorkshire undergoing change. Kirklees Council have recently published a new £250m Huddersfield town centre masterplan.
It includes a new 'Cultural Heart', which includes the demolition of the existing Piazza shopping centre.
Unveiling the vision, Kirklees Council leader Shabir Pandor said: "We're committed to seeing our economies thrive and these plans set out how Huddersfield will become a vibrant, family-focused town centre with something for everyone to enjoy.
"Town centres are changing. While we remain committed to ensuring we have a good retail offer throughout Kirklees, more people are now shopping online and the challenge is to develop a different kind of offer to encourage more people into town centres.
"This means having culture and leisure offers, such as theatre, cinema, art and live music. The extra visitors will boost business for the existing, diverse local restaurants, bars and cafes in Huddersfield and encourage new ones to open."
A declaration of independence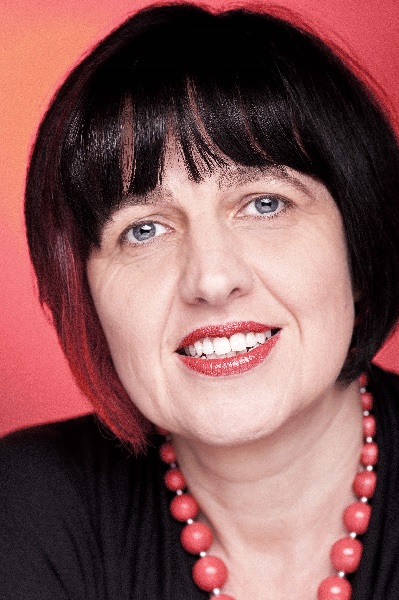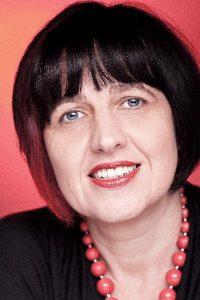 Jackie Mulligan believes reports of the death of Britain's high streets have been greatly exaggerated.
From its base in her home town of Saltaire her e-commerce platform is providing a platform for independent retailers – delivering a cyber space for local shops to trade.
And while ShopAppy.com is an online platform, it also aims to bring people physically back into those shops and the towns they serve through its click and collect service.
Mulligan has seen her concept grow across Yorkshire. She says: "The decline of high streets has filled our newspapers with doom and gloom, but in reality there are more green shoots out there, with pop-ups, small businesses, new concepts and online retailers like Ikea coming into towns.
"We need to be clear as to what is churn and what is decline as there has always been churn in our local businesses. There are obvious losses to the high street and decline particularly of the giants and this means a dramatic loss of jobs and upset in local communities.
"At ShopAppy we designed the platform to help locals to support their own local areas more easily so that warehouse and home delivery is not always the default option, but shopping local and click and collect is."
Mulligan says reports show that 60 per cent of people are concerned about the high street and that means there has never been a better time for businesses to collaborate at local level.
She adds: "More importantly we all have to realise that online can be a friend in revitalising our town centres and not the foe and that small businesses could well provide the vibrant future our town and city centres need.
"In the future, we will see less talk about 'anchor stores' and more talk about local ownership and a wider spectrum of local enterprises, social enterprises and experiences in our towns."
Matthew Dalzell, who leads Squire Patton Boggs' European Real Estate Practice Group, says there is no doubt that the make-up of the high street is changing – and that "huge change" provides opportunities for the construction sector.
He says: "Our towns and cities are changing dramatically and that is being driven by changing lifestyles.
"City centres like Leeds and Manchester, that are primary shopping hubs, will continue to thrive.
"When it comes to other towns, people are less inclined to travel just to shop. However, they will travel for an 'experience-based' shop.
Changing times
Andrew Astin, associate director at planning consultancy WSP Indigo, says there is growing evidence that the high street is evolving in Yorkshire. However, he believes more support is needed to ensure their future health.
Astin, who is based in Leeds, says: "Town centres and high streets in Yorkshire have historically been shopping destinations, yet due to a number of national retailers closing stores in town centres, these are becoming increasingly popular for entertainment and leisure activities, such as restaurants and bars, the theatre or beauty and hair salons.
"We are also seeing more residential uses in town centres, and such a diversity of uses makes an important contribution to the vitality and viability of town centres, in particular increasing footfall in the evening."
He adds: "The government has attempted to support the vitality of the high street through the introduction of new permitted development rights enabling the change of use of buildings without planning permission, in certain circumstances, and by providing additional funding to help to improve town centres.
"These measures are clearly needed; however they do not go far enough. They could be further assisted by allowing greater flexibility in the use of high street buildings if town centres are going to survive and thrive.
"This could include allowing more non-retail uses in primary shopping frontages which councils have historically sought to restrict, as well as introducing flexible use planning permissions which would allow a property to switch uses without the need to reapply for planning permission.
"Councils should also look at reducing town centre boundaries as defined in their Local Plans given some of these include peripheral areas no longer considered to form part of the town centres, and which could be redeveloped for alternative uses such as housing."
Astin goes on: "The future high street will include more non-retail uses and become more of a mixed retail, leisure, cultural and entertainment destination. We will likely see more leisure, health and residential uses in town centres which will help to increase footfall and reduce the number of vacant units."