People: Savills office head announced; Brand new role at technology and managed services provider; and more
Rural director, Matthew Watson has been appointed as head of the Savills office in York.
He has been at Savills for almost 11 years, spending his first few years in the business working in the Nottingham rural team, before moving to the York office eight years ago where he specialises in estate management.
He said: "I was born and raised in Yorkshire and feel proud and privileged to take on the role as head of office. As a key regional office we are constantly developing and expanding into new areas, working closely alongside the major regional hubs of neighbouring Leeds and Newcastle.
"I am looking forward to driving this growth forward, whilst ensuring we continue to provide the highest quality advice and service to our clients."
Watson takes over the role from Paul Ainscough who has been at the helm in York for the last seven years and remains a senior director in the business.
Ainscough said: "I have thoroughly enjoyed my seven years as head of office. It's been a pleasure to lead and help to grow such a talented group of people. I'm very pleased to pass the baton to Matthew who I have no doubt will continue to cement our position as a team in York and the wider region."
:::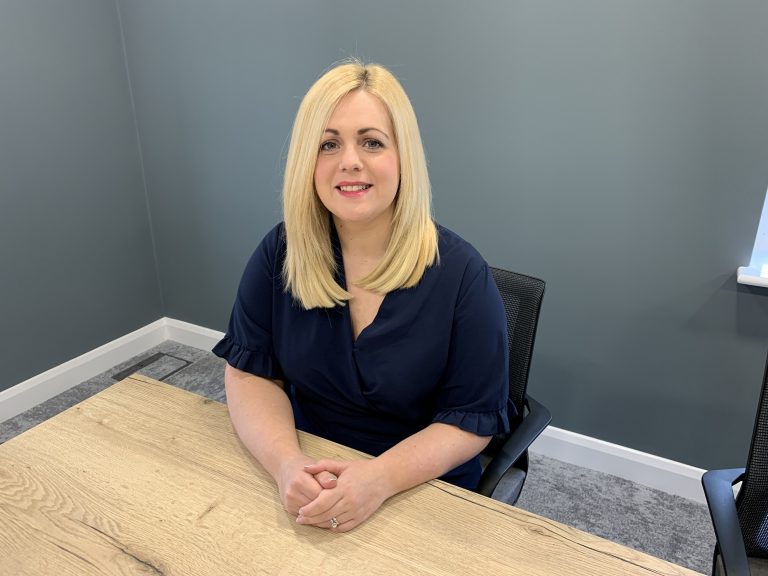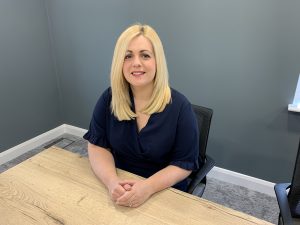 Solutionize Global, a Yorkshire-based cloud and technology professional and managed service provider, has launched an internal role that focuses on company culture, employee engagement and organisational growth.
Kirsty Carter is now the 11-year-old firm's chief of staff – a position that will see her lead on evolving the team's in-house training, hiring, professional development and performance management structures.
Additionally, she will act as an advisor to Solutionize Global's CEO David Bentley, to further enhance the organisation's growth and development alongside ensuring it continues to provide the most agile solutions for a vast client base – which includes NHS Digital.
First joining Solutionize Global as executive assistant in 2019, Carter has enjoyed a 12-year career, predominately in a sales environment after graduating from the University of Leeds with an Arts and Education degree.
She said: "Solutionize Global puts people at the heart of everything it does and I've been extremely fortunate to work with colleagues who truly care about future-proofing their in-house learning and development, company culture and internal communications.
"Engaging a workforce isn't an optional activity – it's essential. By creating this new role, Solutionize Global has demonstrated a commitment to employee relations, which is a dream position for me.
"I want to continue to create efficiencies around all aspects of the organisation's HR function and invest in the development of our existing team.
"In addition, attracting the very best talent in the market will only help towards continuing to execute our scaling model."
Bentley said: "Kirsty has demonstrated a passion for all people-centred activities including onboarding, people strategy and personal development. I've absolute confidence in Kirsty's ability to put colleagues first and maintain the high standards we set ourselves in the business."
:::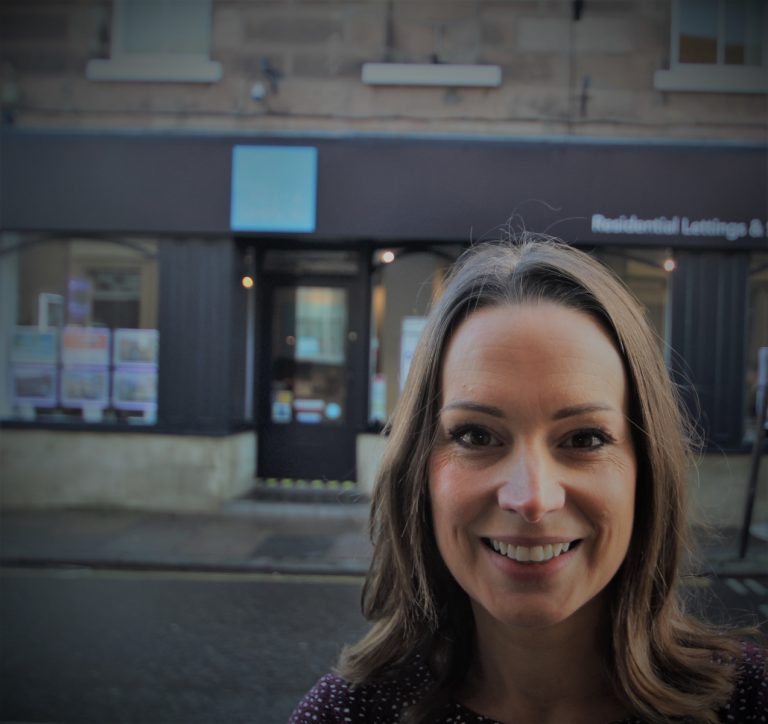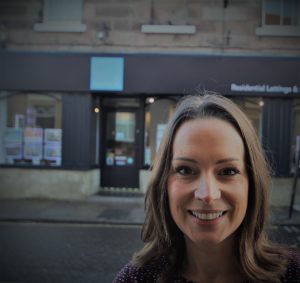 Work has turned full circle for one Yorkshire estate agency's new branch manager.
Fifteen years after she launched Linley & Simpson's inaugural office in Wetherby, Emily Wilkinson has returned to the town in the same role.
She managed the agency's branch on Westgate when it first opened its doors in 2005, before taking a short career break seven years later to start a family.
She re-joined Linley & Simpson in 2014 as its first customer services manager, with the added responsibility of spearheading all the company's activities supporting local charities and grass-roots community projects.
This included coordinating an array of fund-raising and volunteering activities in aid of its chosen charity, Martin House Children's Hospice, which has benefited from over £70,000 in recent years.
Now she has "gone back to the future" after being appointed new manager of its Wetherby branch – one of 19 offices across North and West Yorkshire and the Humber that it operates.
On the back of increased demand, the branch relocated four years ago from its original office to bigger and more central premises in the Horsefair Centre.
Here, Wilkinson manages a team of five and a growing portfolio of homes for rent and sale across Wetherby and its surrounding villages, including Boston Spa, Bramham, Clifford, Collingham Linton, Spofforth and Tockwith.
"The new role is very much home from home for me and, living close by, it's great to be working back in an area I know so well – seeing many familiar client faces, and retaining links with Martin House," she said.
"It's also an exciting and busy time to return – not only did our branch strike gold as the town's best letting agent in the recent British Property Awards, but the start of 2020 has triggered an upsurge in people looking to rent or buy homes in our area."
:::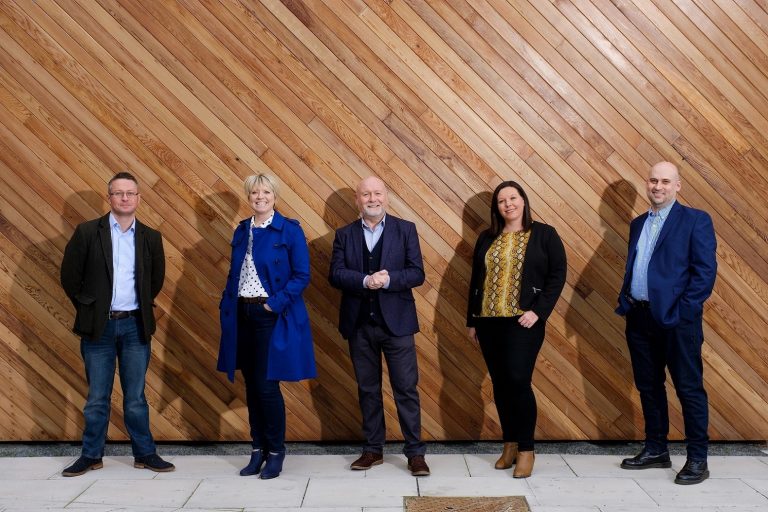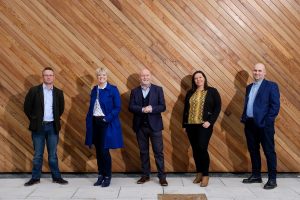 Hull and Humber's PR consultancy Meehan Media & Comms has made a key appointment to its growing team.
Rick Lyon has joined from Bishop Burton College, where he was marketing director and a member of the Strategic Leadership Group.
He will work closely with managing director and founder John Meehan to build on the agency's track record of supporting businesses at the heart of the region's resurgence and to accelerate the company's growth.
Meehan Media & Comms has worked with global giants Siemens and RB as they have delivered the region's most significant investments in decades.
The business handled all local and regional media and communications for Siemens Gamesa's £310m offshore wind manufacturing, assembly and logistics centre in Hull and is now the regional PR partner for the £200m rail manufacturing facility being developed by Siemens Mobility in Goole.
Meehan Media & Comms also delivered PR and media relations for the recent opening of RB's £105m Science and Innovation Centre in Hull.
Prominent local clients include commercial property developer Wykeland Group and housebuilder Beal Homes, including all PR, communications and social media activity for the Wykeland Beal joint venture driving the £80m regeneration of Hull's Fruit Market waterfront district.
A highly experienced PR, media and marketing executive, Lyon joins the core Meehan Media & Comms team of John Meehan; digital director Janey Revill; PR executive Katy Stevens; and digital consultant Paul Johnson.
John Meehan, a former editor of the Hull Daily Mail, said: "We're delighted to bring Rick on board. His experience and skills add considerably to our already unrivalled expertise within the Hull and Humber region to deliver highly effective PR and communications activity and campaigns."
Lyon said: "This is a great opportunity for me to join a PR and communications consultancy with an outstanding track record and unrivalled client roster.
"Hull and the Humber is enjoying unprecedented and ongoing investment and Meehan Media & Comms has played a positive and important role as the area's leading PR and communications provider.
"I'm really excited by the opportunities we have to work with existing and new clients who are leaders within the region and in their industries."
Meehan Media & Comms is based at the C4DI tech hub in Hull's Fruit Market urban village. John Meehan added: "Rick's appointment marks an important stage in the development of the business.
"We've grown consistently year on year, expanding our client base and range of services, including social media management, which is a significant and fast-growing part of our business. We now deliver all social media activity for the Fruit Market, Beal Homes, Integra Buildings and Ron Dearing UTC, as well as contributing to several other social media accounts.
"We're focused on adding to our client portfolio and continuing to develop our multi-media services."
In addition to his new role, Rick will continue as owner and Editor of independent publication The Hull Story, which he will run as a separate venture.