People: New chamber transport group chair announced; Employment law solicitor hired; and more
West and North Yorkshire Chamber of Commerce has appointed Alastair Gordon as chairman of its Transport Group replacing Sara Gilmore, from Addleshaw Goddard, who was chair for the last three years.
Gordon, a chartered civil engineer, leads Arup's Transport Planning Team in the North West and Yorkshire.
He brings with him 23 years' experience of delivering major infrastructure schemes within urban centres and has worked on many of the region's most significant projects including Leeds Arena and the UK's largest brownfield regeneration site, York Central.
The Chamber's Transport Group meets roughly every quarter to hear about and discuss new transport related developments and bids. It also influences and challenges Government policy to ensure investment in transport projects that improve connectivity across the region.
Gordon said: "West and North Yorkshire has a thriving and ambitious economy but its transport system needs improving if it is to realise its potential.
"I plan to look at how we can better connect our communities and develop a truly integrated transport offering to allow business, residents and visitors to travel easily and effectively.
"As our transport system adapts to our growing needs, we need to make sure that these changes are not detrimental to our environment. I will look to new technologies and explore how their adoption can help us create a clean, safe and sustainable network for our communities."
:::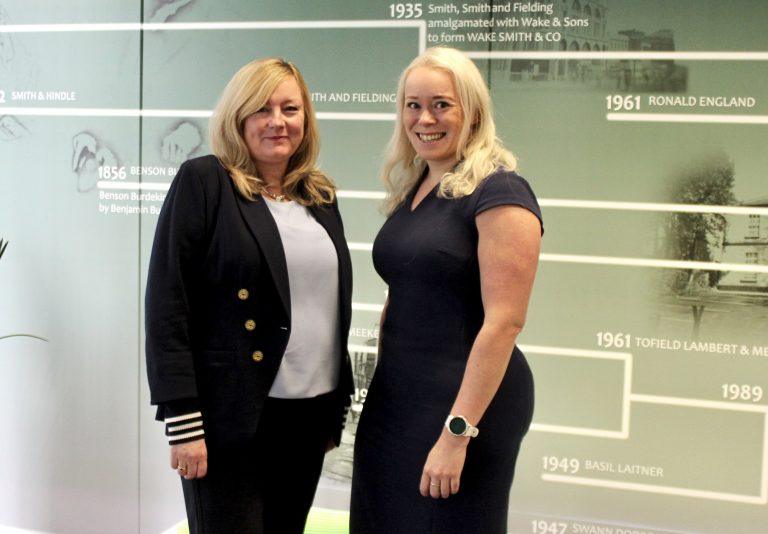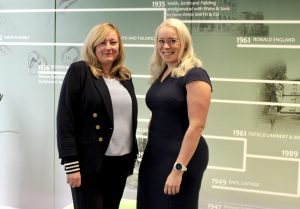 Sheffield law firm Wake Smith Solicitors has appointed Briony McDermott to its employment law department.
She joins the firm with 10 years' experience in employment law advising private and commercial clients on all aspects of employment law, both contentious and non-contentious.
McDermott joins from Minster Law, where she worked for insurance-backed private clients.
She said: "I'm very pleased to join such an established firm. It's a challenging time for many employers, and I am looking forward to helping Wake Smith build on the strong reputation it already has in the field.
"I have a wide range of experience in supporting both employers and employees through disciplinary procedures, grievances and business changes including redundancies and TUPE transfers, and have taken on a consultancy role managing these processes in the case of commercial clients.
"My previous roles have also allowed me to both bring, and defend, Employment Tribunal claims and have resulted in a proven track record of securing positive outcomes for my clients."
Having graduated from Sheffield Hallam University in Law, McDermott took the Legal Practice Course at University of Sheffield before qualifying as a chartered legal executive through CILEx in 2016 and then cross-qualifying as a solicitor in 2018.
Liz Shaw, head of litigation at Wake Smith Solicitors, added: "Briony brings a wealth of experience and skill to Wake Smith's employment law department. We are confident that her experience in his specialism will prove indispensable."
:::
Business advisory firm Deloitte has appointed a new head of tax for the Yorkshire and North East region, which includes its Leeds and Newcastle offices.
Richard Davis is taking over the role from Andrew Coticelli who has taken on a national role leading tax services for the firm.
Davis has been a tax partner at Deloitte for six years. He started with the firm in 2005 and has most recently been the lead for private companies in the region.
He is a corporate tax specialist advising clients primarily in the manufacturing, utilities and real estate sectors on transactional and treasury related matters, as well as ongoing tax compliance.
He said: "It is a real honour to be asked to lead such a fantastic team of tax professionals. We have constantly invested in developing the team and I look forward to further success as we help advise our clients in this ever complex area."
Stuart Cottee, practice senior partner at Deloitte in Yorkshire and the North East, said: "Our tax practice in Yorkshire and the North East has always been a jewel in the crown of our wider practice in this region and indeed of the firm's wider tax practice.
"We are proud to act for some of the most innovative, respected and thriving organisations across the region and I am confident that under Richard's leadership the business will continue to go from strength to strength."