People: Digital marketing expert recruited; New manager at fibre broadband wholesaler; and more
AN events and communications firm founded by one of the best known names in Yorkshire business has appointed an experienced director as it adds digital and branding services to its portfolio.
COPA Group run by David Parkin, founder of TheBusinessDesk.com and former Yorkshire Post business editor, has recruited digital marketing expert Harriet Hughes-Payne who brings more than 25 years experience in senior marketing roles in both London and Leeds.
She joins Parkin and events director Liz Theakston at Leeds-based COPA, which now offers digital marketing and branding alongside communications, content and events.
Prior to joining COPA, Hughes-Payne spent eight years as a director and shareholder of Leeds-based digital marketing communications group twentysix and helped it to double in size to 150 staff and £16m of revenues.
She took the opportunity to leave twentysix following a major investment by LDC.
COPA Group has won several new clients including a soon-to-be launched multi-million pound development in Ilkley and has worked on a digital strategy and consultation for El Fenn, the luxury hotel in Morocco co-owned by Vanessa Branson.
The expansion comes at the end of the most successful 12 months in COPA's five-year history which saw it deliver events for Sky culminating in a conference for 3,000 people at Leeds Arena, the largest event the broadcasting group has ever held for its staff.
Hughes-Payne said: "I'm thrilled to be joining COPA Group to add a new portfolio of services to an already successful business.
"I have always enjoyed helping businesses grow. It is great to have already won significant new clients and I'm looking forward to seeing what else we can achieve."
Parkin said: "We have been delighted to create and deliver great events and content for our clients and the opportunity to widen our portfolio of services is exciting.
"We are fortunate that our ambitions to expand coincided with Harriet looking for a new challenge.
"I've always felt that events and content should dovetail within the overall marketing and communications strategy of a business and our expanded operation now offers that."
COPA Group is based at Platform, Bruntwood's Leeds office building.
:::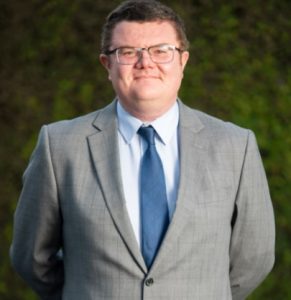 Full-fibre wholesaler FibreNation has welcomed Chris Brown as a new regional development manager to its growing team, as the firm continues to drive its UK expansion.
Brown joins FibreNation in a role that will see him develop relationships with housing developers and local authorities to ensure its full-fibre infrastructure reaches as many properties as possible in the expansion of the new network.
Before his move to FibreNation, Brown enjoyed a ten-year stint at E.on, where he was part of the team that launched the firm's commercial electric vehicle scheme and worked on a number of 'smart cities' projects.
He will cover the North, meeting local authorities, housing developers and businesses to develop a range of opportunities in order to connect premises to the growing network in FibreNation's current and future towns and cities.
FibreNation is nearing completion of a network build of its gigabit-ready fibre to 54,000 homes and businesses in York, making it the most extensive city-wide fibre infrastructure currently available in the UK.
The firm is currently working to connect Harrogate and Dewsbury to the full fibre network, expanding to Ripon and Knaresborough later this year.
Paul Crane, head of engagement and rollout of FibreNation, said: "Chris joins us at an exciting and pivotal time for the business, as we rapidly accelerate our growth and continue in our commitment to connecting the UK to full fibre – which we firmly believe is the fourth utility we've all been waiting for.
Brown said: "It's exciting to be joining FibreNation at a time when we are seeing a gear change in the UK's full fibre rollout.
"Full fibre is not only really positive for households but businesses and local economies too, so I'm really keen to work within communities, speaking to local authorities and businesses about the significant benefits that full fibre will bring to them, to make their location a more attractive place to live, visit or do business."
:::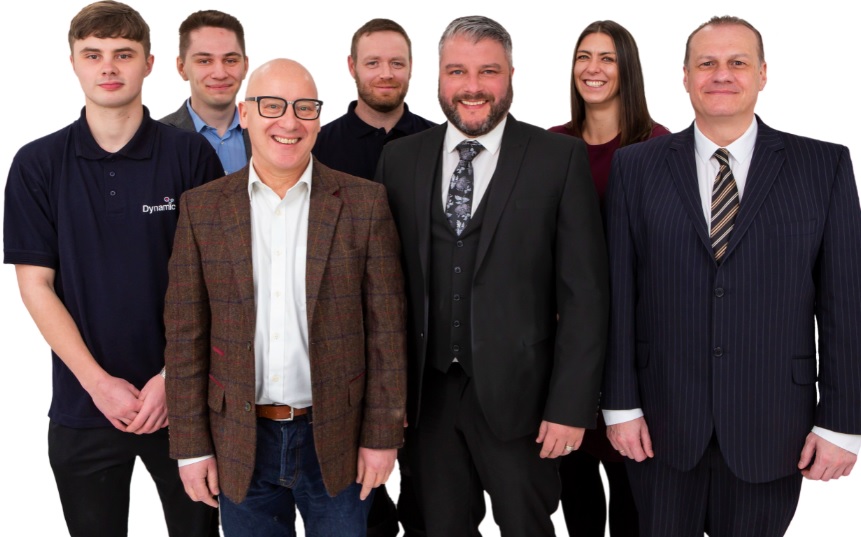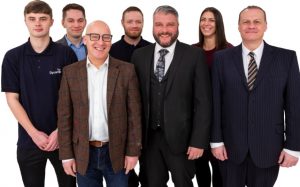 Following a year of strong growth, seven new recruits have joined the team at Dynamic Networks Group.
The group, located in Headingley, specialises in IT managed services; networks and infrastructure; mechanical and electrical (M&E) services; and home and business automation.
Home automation expert Nick Stevens joins the group as innovations director, with Billy Bingham taking on the role of commercial manager within the firm's mechanical and electrical division.
Supporting Bingham are new business development executive Stuart Hall, site supervisor Joe Horrobin and apprentice engineer Charlie Scott.
Louise Taylor joins as group-wide legal and compliance manager and Matthew Simkin joins the company's growing IT division as third line support engineer.
Stevens will head the recently launched GET Dynamic division, which helps customers embrace automation and the Internet of Things (IoT) in residential property schemes.
He brings many years' experience in the residential sector from his previous role at European door entry, access control, home automation and fire systems manufacturer Comelit, where he worked with developers, consultants, mechanical and electrical contractors, consultants and installers.
He said: "When Dynamic Networks Group offered me this new and exciting opportunity, embracing innovation in the residential sector, it was an offer that that ticked all of my boxes. I simply couldn't refuse".
Bingham said: "I have strong traditional values, and I'm an advocate of always trying to find better ways of doing things, so to a find a company that shares those values and is even more passionate about them than me really excites me."
Dynamic's group CEO, James Baird, said: "We have spent the last five years putting strong foundations in place on which we can build a vibrant and relevant business.
"A key part of that has been – and remains – attracting the right people to the group who share our values and can-do attitude.
"I'm very excited to welcome this latest wave of new recruits; all of whom bring a wealth of experience to the business and are well regarded in their respective fields."
:::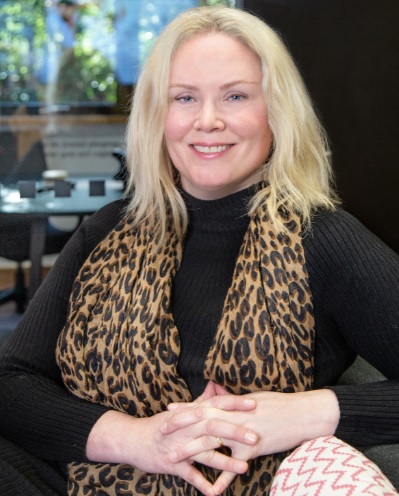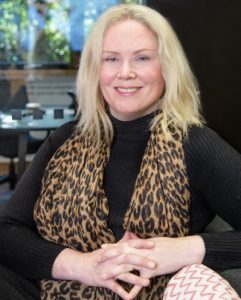 Litigation and commercial law firm rradar has appointed Naomi Timperley to head its strategic growth programmes.
This will further complement and expand Hull-based rradar's business platform.
Timperley will be responsible for developing and managing rradar's strategic relationships with key business partners to build innovative educational programmes that support rradar's aggressive growth strategy and service delivery for its clients.
With over 20 years of experience, she is an accomplished partnerships and engagement leader with established relationships across the UK and globally.
She has worked extensively with start-ups and growth businesses, particularly in tech, digital and creative sectors, and has mentored over 250 businesses throughout her career.
Named by Computer Weekly as one of the top 25 Most Influential Women in UK IT 2019, Timperley has been inspiring businesses to strive for growth through innovation and disruption for over 10 years.
She is a published author, speaker and panellist, a graduate of the Meridian programme by Common Purpose and the Socrates programme by the Aspen Institute.
In 2016, she co-founded Tech North Advocates which is part of Global Tech Advocates. In 2015, she was part of the original Maserati 100 which was a definitive list of Britain's most successful business leaders actively supporting the next generation of entrepreneurs.
Gary Gallen, founder and CEO of rradar, said: "I am very excited that Naomi has joined rradar in this role. Her ambition, strategic mindset, network and wealth of experience will help drive our future success by strengthening the relationships with key network partners and build new long-standing partnerships."
Timperley said: "I have had my eye on rradar for some time and it really has built a strong reputation in the market, not only as a leading law firm, but also through its application of technology in its service delivery to clients. I am excited to join rradar at such an exciting time in its growth journey."