People: New non-exec director for Welcome to Yorkshire; Employment law specialist hired; and more
Welcome to Yorkshire has appointed the former CEO and executive chairman at Sky Betting and Gaming as its latest non-executive director.
Richard Flint will take up the post immediately, following the end of his two-year stint as the chair of the CBI in Yorkshire and Humber. He said: "It's been a pleasure and privilege to grow a business and to bring up our family in Yorkshire, and I am looking forward to spreading the word about all that our wonderful region has to offer as a place to visit.
"I am also excited to join such a diverse and multi-talented Board."
Essex-born Flint, who adopted Yorkshire as his home county in 2005, is a keen cyclist and names Fountains Abbey as his favourite place.
A former CEO of the Year, he brings a huge range of business, people and financial skills to the role. Graduating from Oxford in Engineering, Economics and Management he went on to study Public Policy at Harvard University and then worked at the Financial Times, McKinsey & Sky before taking the helm at Sky Bet.
He oversaw the transformation of Sky Bet from the Harrogate-based division of Sky with fewer than 100 employees to an independent company based in Leeds with over 1,500 people and a turnover of £700m.
Under his tenure the company also received significant recognition as a great place to work, featuring in the Sunday Times UK top 100 best places to work and being placed sixth best place to work in the UK by Glassdoor.
Flint is the current chairman of online dog food brand ButternutBox and undertakes various other investing and advisory roles.
Welcome to Yorkshire chairman, Peter Box, said: "Richard's reputation precedes him, and you only have to look at his career achievements so far to know he'll be a brilliant addition to the team. He brings a huge skill set, a great vision and a progressive and dynamic approach. We're delighted to welcome him on board."
Welcome to Yorkshire's chief executive, James Mason, added: "I believe this to be a fantastic appointment. Having known Richard for a number of years I know exactly the personality and expertise he will bring to the organisation.
"Under Peter Box's leadership, we are building a team of people that will help us create and deliver our exciting new strategy."
:::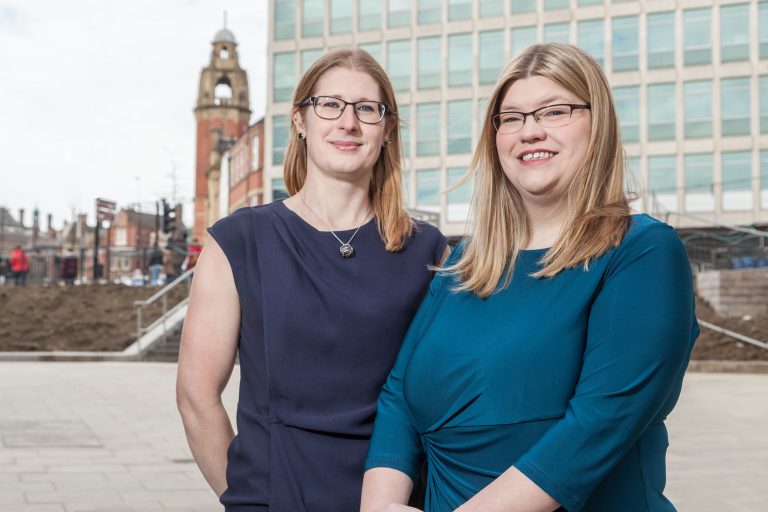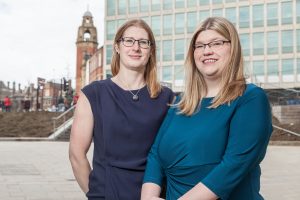 Sheffield solicitors, Taylor & Emmet, is growing its expert business services department, with the appointment of an experienced employment law specialist.
Chartered legal executive, Clare Moore, joins the firm to provide advice to clients on a range of employment related matters.
Having spent the last six years at Gordons in Bradford, she welcomed the opportunity to return to work in Sheffield, where she lives. She brings to Taylor & Emmet's employment law team a wide range of experience in working with companies and individuals, along with a particular interest in discrimination and whistleblowing.
Moore said: "It is a pleasure to re-join South Yorkshire's thriving legal sector, as part of a firm with such an excellent reputation for client care and no-nonsense legal advice.
"I worked with head of department, Kelly Gibson, ten years ago and it is great to rekindle that relationship. I am already fielding a wide variety of enquiries from clients and I look forward to finding positive outcomes to their issues."
Taylor & Emmet head of employment law, Kelly Gibson, added: "Clare's knowledge, skills and contacts will be a huge asset to the firm and I have no doubt her approachable, empathetic manner will be equally popular with clients. She has already fitted seamlessly into our team and I am really enjoying working with her once again."
:::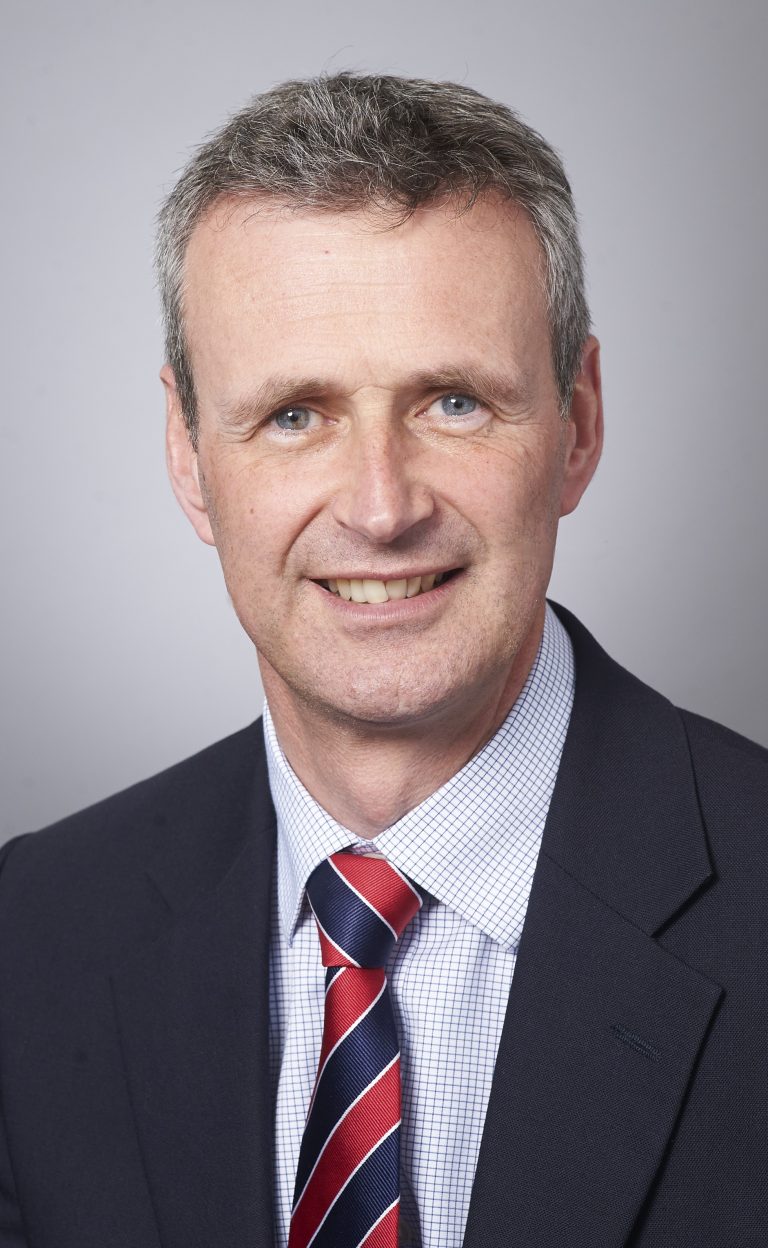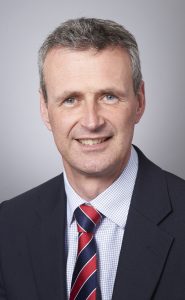 Global real estate advisor, CBRE, has appointed Richard Bamford as the new managing director of its Leeds office.
CBRE's head of building consultancy for national offices for the last decade and part of the firm for over 25 years, Bamford will continue to lead the national Building Consultancy teams following his new appointment.
He replaces Richard Sunderland, who is retiring following 12 years as head of the CBRE Leeds office.
CBRE's Leeds office includes teams covering a diverse number of sectors and services. These include Property Management, Building Consultancy, Leasing and Investment, Rating, Valuation, Operational Real Estate, Retail Agency, Petroleum and Automotive, a dedicated Northern planning team and, more recently, a full-service residential division.
Bamford said: "After more than two decades with CBRE, predominantly based in Leeds, I am looking forward to taking the Leeds business forward and to realising our continued growth ambitions.
"We have a highly talented team and an exceptional range of disciplines which mean we can offer an outstanding level of service and commercially astute advice.
"There are many exciting opportunities in the built environment, both in the city and in the surrounding region and, with the scale of CBRE and its network behind us, we are well placed to create best advantage from this for our clients."
John Ogden, managing director of CBRE North, said: "I am looking forward to working more closely with Richard in continuing to develop a holistic offering for our clients in Northern England, serviced from our teams working between the Leeds, Manchester and Liverpool offices."
Richard Sunderland, departing managing director of CBRE Leeds, said: "Having worked with Richard for the last twelve years, I know the Leeds office will be in safe hands and the high standards of service delivery and client care already established will continue.
"After 12 very enjoyable years, it's now time for a new voice and I would like to wish Richard and all the Leeds team continued success."
:::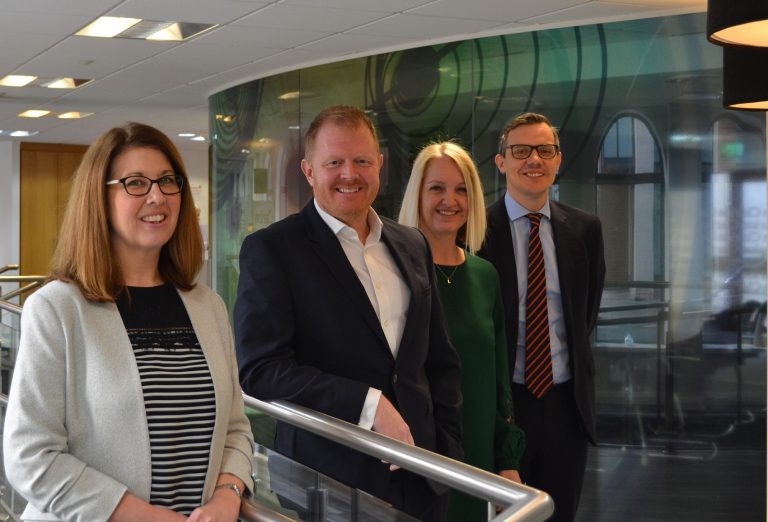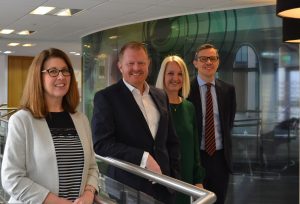 Clarion's Real Estate team is continuing to expand with the appointment of experienced commercial property lawyer Gill Farry as a legal director.
Over the last 20 years, Farry has worked for some of the leading law firms in Leeds and has acted for a wide range of clients.
This has included dealing with the sale, acquisition and management of investment portfolios, providing support on corporate transactions as well as acting for both companies and individuals in relation to the leasing of retail premises and office space.
Having acted for a number of clients within the retail and leisure sector, she has experience in taking and granting leases for a national supermarket and dealing with property matters for a number of businesses that either operate on the high street or within multi let shopping centres and retail and industrial estates.
Farry said: "Clarion's Real Estate practice is renowned for the focus it places on building close, long-term relationships with clients.
"This very much fits with my own approach – I enjoy really getting to know clients and understanding what is important to them about their business and how this needs to translate into the property documents I am negotiating for them. I am excited to be joining such a respected specialist team."
Martin Grange, head of Clarion's Real Estate practice, said: "We are very fortunate to have someone joining the team with Gill's strong track record in commercial property law and specialist knowledge in the retail and leisure sectors.
"Over the last couple of years, we've seen huge growth in demand for our services and have doubled the size of the team in response – with four partners and now four legal directors, we have become one of the largest dedicated teams in Yorkshire."
Clarion's 24-strong Real Estate team provides a full range of property expertise from development, investment, asset management, business lease and owner/occupier work through to retail, leisure and secured lending.