The importance of advice
As outlined earlier this week funding for business growth can sometimes be a minefield, which is why sound advice is crucial, but where do you go for it?


During the recent "Funding for Growth" round table sponsored by Bevan Brittan and Ultimate Finance the attendees discussed the importance of good advice, investors who understand the business and the benefits of non-executive directors.
Omair Vaiyani, the founder and chief technical officer at Synap, was one of the first people to highlight the challenge of having investors that aren't aligned to your vision. He stated: "Our first investment round was supposed to be with VCs, back in 2014. However, after they suggested that in order to generate revenue from company, we should have an ad run after every single question in a quiz – some of which have about a hundred questions so would have a hundred ads – we ran the other way and went to look at ways we could maintain full control of the business."
In contrast if you can find investors who align with your vision you can potentially reap the rewards. Gordon Bateman, chief executive of CRSI, said: "One area of investment, not in hard cash, that is getting bigger is corporate investment. You see bigger corporates investing in companies, with the corporates opening up new market with their customers for the business."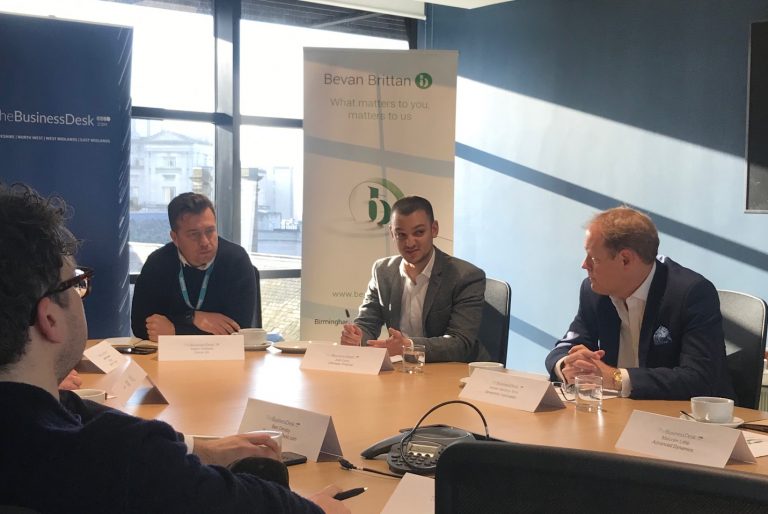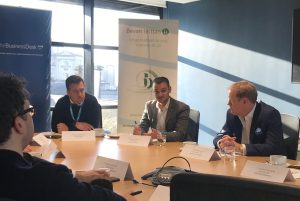 Josh Levy, chief executive officer at Ultimate Finance, added that there are often hidden costs to going with the wrong investors. He said. "If you get the wrong type of investor alongside you, you could be driven to say a three-year exit period and that's not a comfortable place to be as you want to be in control of your own destiny."
Investors aren't the sole source of advice available, although as Adam Oldfield from Force 24 describes it, they are good to have around, as they have a "vested interest, skin in the game" and have "been there, done it and know how to fix things when they go wrong."
However, other businesses may look to non-executive directors for support and advice. Mark Walsh from Kwizzbit described how he made up his own non-exec board to include the former marketing director of a large pubco – a key market for his business; someone who runs a tech company, raised £3.7m and "understands AWS and infrastructure", an area he said was not his comfort zone.
But where do you find these non-execs? For Malcolm Little, of Advanced Dynamics, it was via a recommendation, whereas for Walsh it was through contacts from previous work. Bateman, from CRSI, added that in his business they analyse what they don't have internally and look to bring in experts as NEDs. However, he cautions that it is important not to get complacent as a challenge many businesses face is, "non-executives that have been in for too long, are adding no value and being paid just to come to a board meeting for you."
One area that NEDs can add value is in the area of finance, understanding it and the options available to the business. But should this advice just come from them or from other advisors? Christian Hunt, from Bevan Brittan, asked: "In the regular meetings you have with your accountancy advisors, do they suggest ideas around what types of funding are most appropriate for your business and ask what your requirements are?"
The response in the room was hushed, but included a mix of "nos", and at least one, "I think we tell our accountants more about that then they do us."
Oldfield, from Force 24, added: "Myself and my co director have found it difficult to find actual independent advice on appropriate financing. You go to an accountant, and they have a mate."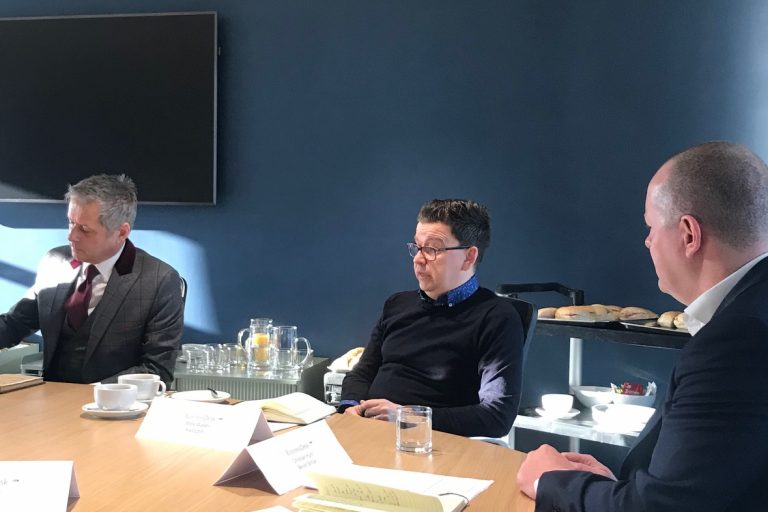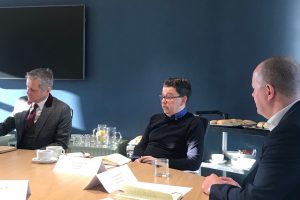 Levy, from Ultimate Finance, highlighted that this is something to always be wary of: "The advisor who only pushes one funding partner."
Looking beyond investors and NEDs though, it appears one key place for advice which everyone has experience of was their peer group. James Harding-Terry, from SevenHills Fabrication, highlighted that meeting people at industry events or at cross industry gatherings can be really helpful in understanding what funding is available and how other businesses have benefited.
So, with finance and funding a crucial factor in a business' success and with multiple sources of advice available, what tip should businesses follow? Christian Hunt, from Bevan Brittan, put it simply: "It's important to take time to speak to people and understand them. Have a dialogue with your funding partner from the start, so you can get some reassurance that they actually understand what your business objectives are. That rule applies whatever finance option you're considering, whether debt, equity or something else."