Coronavirus update: the latest news from Yorkshire businesses
Global soap base and speciality ingredients manufacturer, Stephenson, is supporting cosmetic brands and manufacturers in their production of soap bars from its head office and manufacturing facility in Leeds.
Demand for its soap bases is building as the need for hygiene products intensifies across the world.
Sales and marketing director, James Clews, said: "The company is now experiencing a surge in client demand right across our range of soap bases, as handwashing increases around the globe and is certainly something we're ready for.
"The sales process can carry a long latency, as with soap products, it can take several months to arrive at its destination.
"We're certainly hearing lots of questions around capacity and are we ready to scale up when we need to."
Stephenson launched its new soap free syndet called Syndopal® last year, with interest intensifying since the outbreak at the beginning of this year.
Stringent hand washing is seen as the first deterrent against the virus and to limit the further spread of the disease.
Stephenson has produced an online guide of how soap and washing hands is vital in tackling the spread of coronavirus. People can access it here.
:::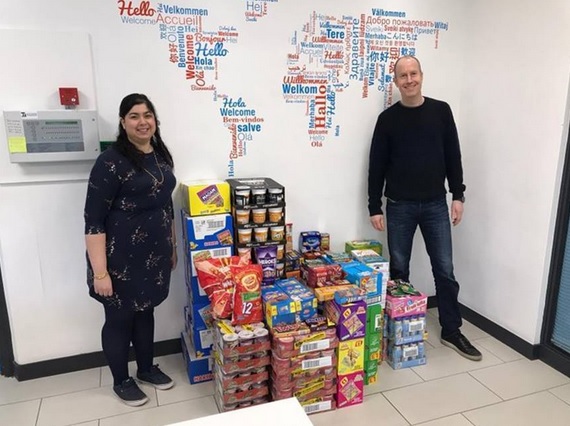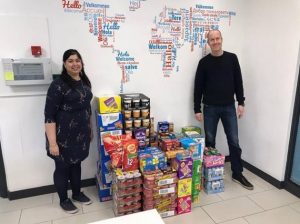 Leeds-based digital marketing agency, Search Laboratory, is paving the way for businesses to help out during the lockdown by donating food and care items from local businesses to NHS staff across the city.
The effort to support Leeds' NHS staff during the COVID-19 pandemic comes as part of the agency's ongoing support of local charity Leeds Cares.
The care packages will be delivered to NHS staff over the coming days, including those working at Leeds General Infirmary, Leeds Children's Hospital, Leeds Cancer Centre and St James' University Hospital.
In further support for the people of Leeds and the local economy, all items purchased by the team at Search Laboratory were sourced in local independent businesses.
Ian Harris, founder of Search Laboratory, who joined his team in donating the vital items for the care packages, said: "We, like everyone in the UK, are so grateful to our NHS staff for the brilliant work they continue to do during these difficult and unprecedented times.
"In our charity efforts, it was important for us to not only support our NHS staff, but to support local shops in order to help boost small businesses that might be suffering during this time."
Leeds Cares is the official charity partner of Leeds Teaching Hospitals and supports NHS staff to deliver the best care for over a million patients and their families each year.
:::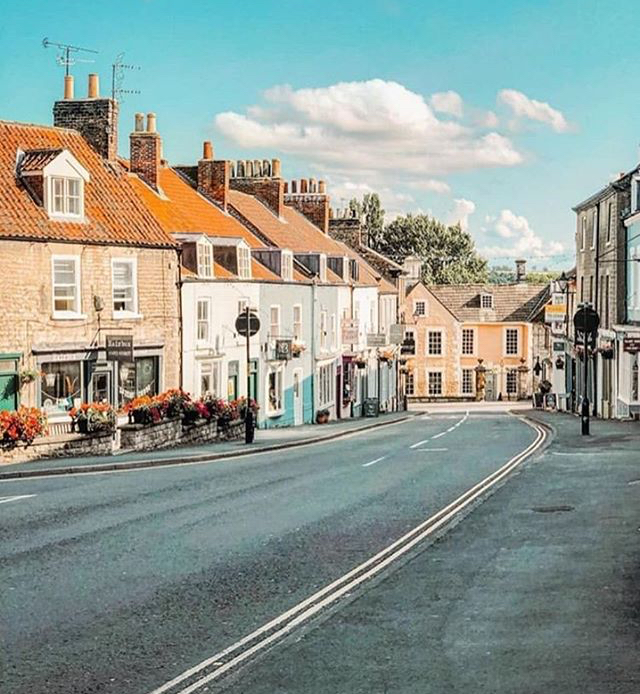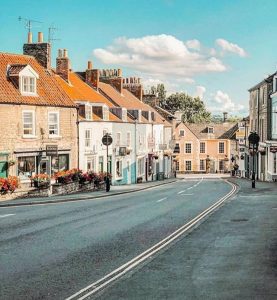 Responding to temporary closures that have put pressure upon thousands of small businesses, bars, pubs and eateries across the country, Malton businesses have come together to launch delivery services.
From this week, businesses launching delivery services to Malton and Ryedale residents include:
Locally sourced meat and fish products from Food 2 Remember
Homemade bread and baked goods from YO Bakehouse, Bluebird Bakery and The Patisserie
Locally-produced beers and other drinks from Malton Brewery, Brass Castle Brewery and McMillans of Malton
Fresh meat products from The Hillcrest Farm Project and Nesfield & Piercy Family Butchers
Fresh fruit, vegetables and groceries from Dales of Malton
Many proprietors are offering free delivery in the Malton area.
To make it easier for the community to get local produce delivered to their door, an online directory – Malton Delivers – has been set up by Norton design agency Ten Fathoms, listing all businesses in the area which are now offering delivery services and alternative shopping arrangements.
Tom Naylor-Leyland, director of Visit Malton, said: "The quick thinking of small businesses in the area and commitment to delivering to local residents who are unable to leave their homes is incredibly heartening at a time when community spirit is so important.
"Malton champions independent businesses and artisan food producers whose livelihood depends on the support of residents in shopping locally."
Donna Middleditch, of Ten Fathoms, added: "We saw first-hand that there has been a disconnect between the larger supermarkets – which have fast been running out of stock – and the smaller local businesses, who have plenty of stock but have perhaps seen less footfall in recent weeks.
"We wanted to help the local community by setting up a hub for them to use as a directory when ordering food. We hope that by using our skills in design we can do our bit to help."
:::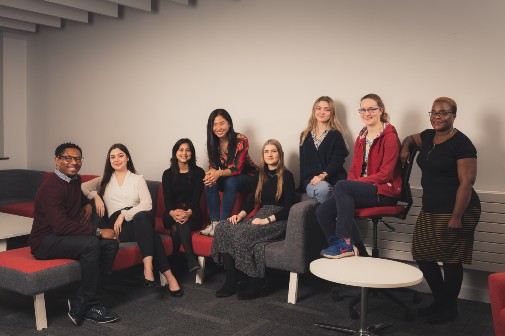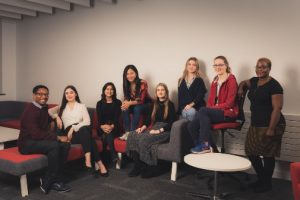 The University of York has launched an Emergency Student Support Fund in response to the pandemic.
The fund, which is being supported through donations from alumni, friends and supporters of the university, will provide bursaries of up to £500 (per applicant) for students facing unanticipated financial challenges due to COVID-19.
It is believed to be one of the first schemes launched in the UK for students.
The fund will help students with housing and food costs, travel expenses, technology costs associated with online learning, and other financial challenges.
All current students who are registered at the university on a degree-awarding programme are eligible to apply.
Vice-chancellor Professor Charlie Jeffery said: "The world faces an unprecedented challenge and we are doing all we can to help our students through this incredibly difficult time.
"We are able to react quickly to the crisis because of the support of our very many generous donors who also wish to help those students in greatest need at this time.
"We are keenly aware of how fortunate we are to have such a compassionate community of donors and alumni. We will release the funding in several rounds in order to ensure that those in most need are able to receive the assistance that they require."
Mary Haworth, director of philanthropic partnerships and alumni, added: "We are so grateful to the community of benefactors who have made it possible for us to provide immediate assistance to our students.
"We will monitor the requests for emergency funding from our students over the coming weeks and will try our best to respond in a timely way to help with some of the financial pressures that our UK and overseas students might face as a consequence of the coronavirus pandemic."