People: Serenity Parks; SpeedQuizzing; and more
A Doncaster-based provider of park home developments has made a new appointment.
Serenity Parks has made Megan Pashley planning manager. She will head an expanding team to identify suitable opportunities for development, including the assessment of local authorities who have significant need for accommodation for residents aged 50 and over.
Pashley said: "I am delighted to diversify my skills and qualifications into this growing market and to do this through such a well-respected company that is built on quality service and professionalism."
She has a BSc (Hons) in Human Geography and a MSc in Urban Regeneration from Sheffield University. During her career she has become a member of the Chartered Institute of Housing and the Royal Town Planning Institute.
She has worked on numerous planning applications, including proposals for new settlements and this experience will support her role at Serenity Parks and the required planning process.
Pashley added: "Serenity Parks has huge potential for growth and development, and I will initially be focusing on sites where planning could be achieved in the short term to broaden the business.
"This will be combined with a longer-term strategy to source land for diversification and work with landowners and local stakeholders to ensure suitable planning permission opportunities are maximised."
Marie Hanby, marketing manager Serenity Parks, said: "We offer Megan a very warm welcome to our team and are excited to see the opportunities she will bring for the company's ongoing expansion."
:::
SpeedQuizzing, a York-based company revolutionising the pub quiz through its app, has boosted its tech capabilities with the appointment of software developer John Martin.
Martin has joined from Fera Science, formerly the Food and Environment Research Agency, where he worked for two years developing often complex reporting and analytical software for scientific diagnosis.
He has eight years' experience developing iPhone and mobile games.
His job at SpeedQuizzing will see him play a major role in developing the firm's software. Its digital quiz platform and app are used to host quizzes in over 1,000 venues in the UK every week.
Martin will be responsible for creating new features and games. His appointment comes on the back of the company's strongest ever performance, with SpeedQuizzing recording year-on-year sales growth of 30% over the last 12 months.
In March, in response to the Covid-19 lockdown, SpeedQuizzing developed and released SpeedQuizzing Live, a free to download app and online hosting platform, which allows users to compete against each other remotely.
Company co-founder, John Leach, said: "John is an experienced and talented software developer and we're delighted to have him on board as we look to take our industry-leading offering to the next level.
"January saw us expand our product portfolio with the very successful launch of a free interactive bingo hosting platform for pubs, and we're already seeing impressive demand for our recently launched virtual quiz app and hosting platform, SpeedQuizzing Live.
"Over the course of the next 12 months we'll be unveiling a host of exciting new game variations and features, designed to make quizzing and bingo games even more exciting to play and host.
"We're also looking at how we can better cater for international audiences and exploring the possibility of developing content in a host of foreign languages."
:::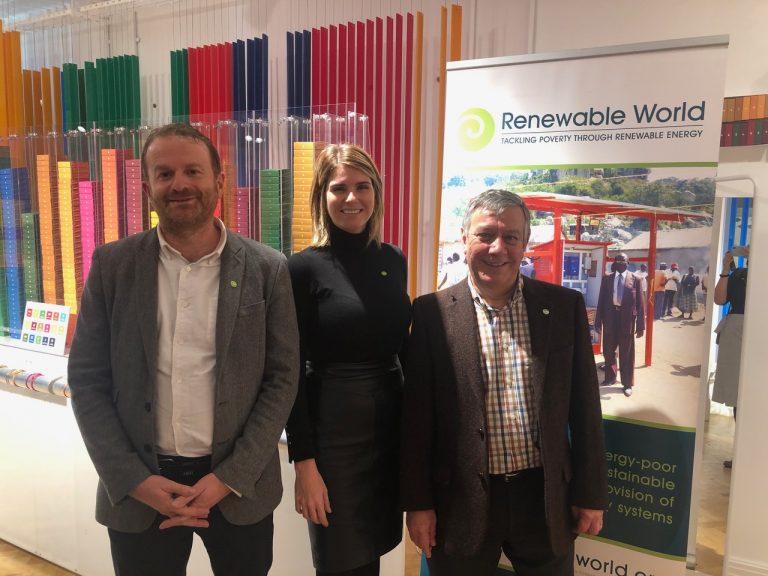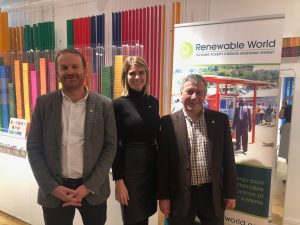 Alexandra Poole, managing director of Hull-based the iNNiTi effect, has been appointed to the Board of Trustees for Renewable World.
Renewable World is a charity that tackles poverty in the developing world through the provision of renewable energy.
It operates within a network of local partners and remote, energy-poor communities to develop affordable renewable energy solutions that service families living without any means of safe and reliable power.
As trustee and strategy committee chair, Poole's role will consist of driving the strategic vision for the charity.
This includes helping the charity achieve its 2022 goal of reaching 100,000 people in the developing world. The charity strives to improve people's quality of life, as well as championing the empowerment of women in deprived areas.
Poole's Hull-based consultancy, the iNNiTi effect, assists individuals and organisations to achieve sustainable growth. The consultancy offers training and coaching to help organisations overcome challenges, streamline operations and increase productivity.
Alongside being a qualified Lean Practitioner, Poole is a Chartered Manager through the CMI and is currently completing a 'Women in Leadership" scholarship for an Executive Master of Business at the University of Hull.
She said: "I am looking forward to ensuring that Renewable World meets its ambitious and laudable goal of improving the lives of 100,000 people in the next three years.
"I will also support Renewable Word to create a legacy of change in communities to benefit future generations to come."