Coronavirus update – the latest news from Yorkshire businesses
Leeds-based Infinity Apparel has completed the printing of thousands of frontline staff uniforms, bound for NHS Nightingale London.
The clothing has been donated by M&S, as part of its programme of activities aimed at supporting the NHS.
The branded "We are the NHS"  t-shirts will form part of the uniform pack for NHS Nightingale London's team – making it easier for everyone to identify the doctors, nurses, staff and volunteers working tirelessly to save lives.
Infinity Apparel transformed its own facility, in an effort to remain operational whilst observing social distancing guidelines.
To preserve as many jobs as possible, the business has actively offered its services to any business classed as "vital".
It is estimated that around 70,000 items of branded uniform will have been produced in a direct response to the increased demand for workwear in the response to the pandemic.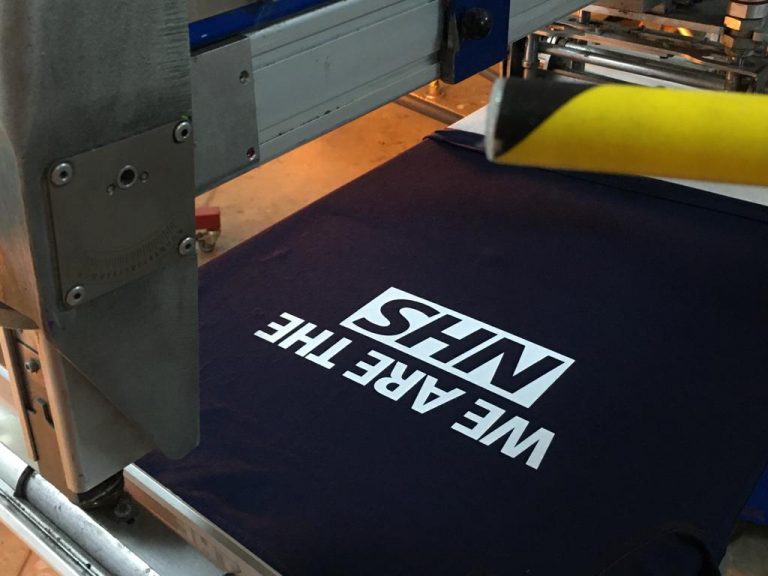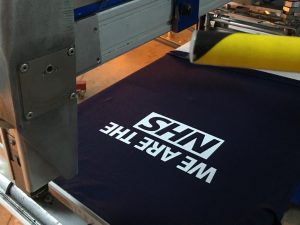 Infinity Apparel managing director, John Carden, said: "We are proud to be doing our bit to support the NHS and other vital industries at this time.
"This work for NHS Nightingale is something I think we will remember all our lives and we're honoured that our long-standing relationship with M&S has enabled us to be a part of the project
"It is a challenge operating within the restrictions, but we know how important it is to peoples' livelihoods that we keep our facility open.
"We've had to make adjustments to the environment but the core team are still able to work safely, observing all the Government recommendations, and that's a huge bonus.
"It humbles me to think of all the fantastic frontline staff across the country wearing uniform our team have branded here in Leeds."
:::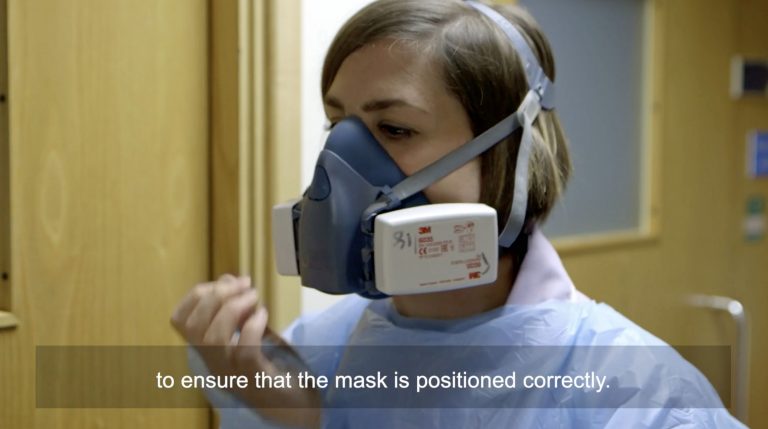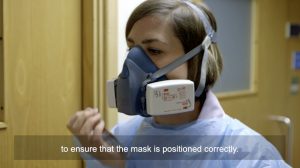 A Barnsley-based video production company has been working with frontline NHS and social care workers making short films to help them stay safe and save lives.
Deadline Digital, based at Barnsley Digital Media Centre, has worked with infection control nurses to produce videos showing clinicians and carers how to use personal protective equipment (PPE) and with respiratory consultants to produce videos demonstrating how to set up and operate new ventilators.
The business has also worked with managers to film essential updates for frontline workers; and with NHS psychologists to create video guides to mindfulness relaxation techniques.
Deadline Digital managing director Geoff Fox said: "We contacted our existing NHS and public health clients across Yorkshire at the start of the Coronavirus outbreak and asked if there is anything we could do to help.
"Since then, our team has been busy helping NHS trusts and local authorities produce important films such as practical tutorials to help ensure everyone involved in the fight against Covid-19 is well prepared and well protected."
The PPE videos show health workers in various scenarios how to 'don and doff' – put on and, crucially, take off – PPE gear to ensure maximum protection.
Deadline Digital has produced videos on this for West Yorkshire and Harrogate Health and Care Partnership which are being shared with NHS trusts across the region.
Fox said: "If these videos play a small part in informing, supporting and reassuring our dedicated key workers at this time, then we are pleased to have made a small contribution to their amazing efforts. It has been a privilege to be involved."
He said the highest standards of infection control were observed while filming the NHS videos.
One person, rather than two, worked on each shoot; long boom arms, wireless mics, personal protection gear and antibacterial wipes were employed throughout. Patient areas were not used.
Fox added: "Our utmost priority was safety for all involved throughout this process and to ensure a clarity of purpose for each video produced."
Deadline Digital has been based at Enterprising Barnsley's Digital Media Centre (DMC) for nine years.
Councillor Tim Cheetham, Barnsley Council's cabinet spokesperson with responsibility for the DMC, said: "Deadline Digital has established good relationships with clients in the health and social care sector over many years.
"This has enabled them to work together very swiftly and effectively to produce valuable audio-visual tools in support of frontline staff in these demanding times."
:::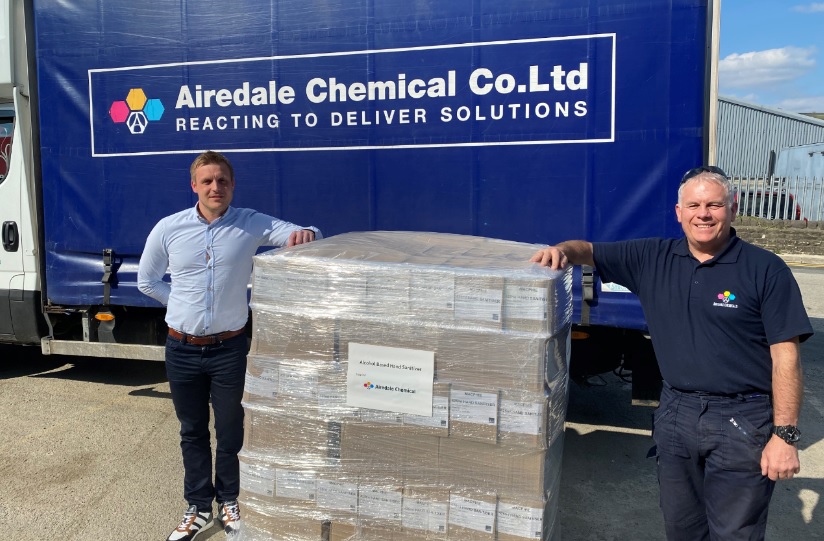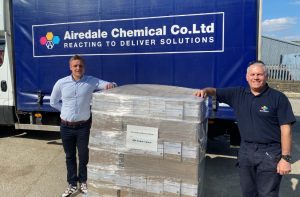 A chemical manufacturer has lent its support to West Yorkshire's Airedale General Hospital with the donation of essential supplies to aid the fight against the pandemic.
Cross Hills-based Airedale Chemical has donated hand sanitiser, PPE and other supplies to its local NHS Trust whilst maintaining operations as an essential business and supplier.
3,000 units of 425ml hand sanitiser, 100 face masks and 90 clinical waste bags have been delivered to healthcare professionals at Airedale Hospital, located less than two miles away.
Also amongst the supplies being donated is a face fit testing kit which is required by COSHH (Control of Substances Hazardous to Health) to ensure respirators and face masks are fitted correctly.
Chris Chadwick, managing director of Airedale Chemical, said: "We felt we were uniquely placed to provide useful supplies to the NHS staff on our doorstep working so hard at Airedale General Hospital and we're proud to be able to help in whatever way we can.
"It's our hope that the supplies we have provided will go some way in the battle against Covid-19."
Airedale Chemical has recently diversified into hand sanitiser products to address the national shortage of key products needed to combat the virus.
It also supplies peracetic acid and peroxide which are used in the disinfection of healthcare settings and food manufacture.
:::
A cloud specialist with a passion for all-things-tech has taken a love of engineering one step further in the fight against COVID-19.
Craig Holmes bought two high-end 3D printers as a birthday treat, using the money from a cancelled cruise. And he is already putting his gadgets to good use.
Having sourced CAD models for face guard headbands, Holmes – head of cloud at Elland-headquartered technology firm Vapour – will now be manufacturing approximately 300 units per week, complete with visors.
He will then donate these to local shopkeepers and other 'forgotten' key workers who may otherwise struggle to obtain PPE during the current shortage.
Tim Mercer, CEO of Holmes' employer Vapour Cloud, has committed to backing his efforts by paying for all materials and distribution.
Holmes said: "I decided to try and do my bit after visiting my local village shop and talking to one of the ladies there, who was worried to still be working.
"It's no surprise – given my job – that I love tech, so when our cruise was cancelled due to COVID-19, the printers seemed the perfect thing to spend the money on.
"With the help of Vapour, we're now able to support some of the unsung heroes during all of this."
Mercer added: "We've seen an overwhelming degree of generosity from the business community since the COVID-19 outbreak began, and Vapour has also been keen to find ways to give back wherever we can.
"But to see our colleagues also go out of their way to think of ways to help fight this horrific health crisis, makes us incredibly proud as an employer.
"It also goes to show how phenomenally impactful the clever use of tech can be, at difficult times like this."
Holmes was also the brains behind Vapour's support for NHS volunteers, when the company committed to allowing employees half a day of paid leave per week to get behind the "national effort".