BooHoo billionnaire secures global Covid-19 testing deal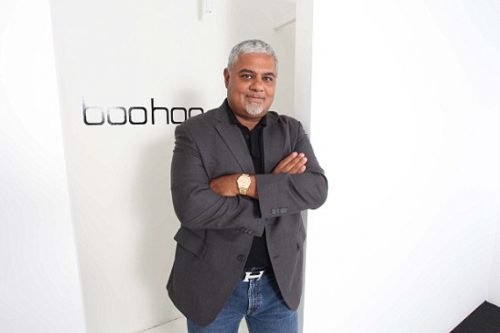 BooHoo co-founder Mahmud Kamani and one of the North's leading corporate financiers Richard Hughes have agreed a deal for direct-to-consumer sales of a saliva-based rapid test for the Covid-19 antigen.

The duo have created Medusa19 with the ambition of building a global consumer self-testing business.

They have now secured an exclusive deal with life sciences business Avacta for the test, which is intended to enable an individual with the COVID-19 infection to be identified before antibodies have been generated by the body and regardless of whether they are showing symptoms.

The test could provide a result within minutes and with no requirement for medical supervision, and so could be used in airports, offices, factories and in the home environment.

It has been described as "potentially ground-breaking and a major step forward in the fight against COVID-19".

Hughes is the founder of Zeus Capital and led BooHoo's 2014 flotation, one of the North's most significant and successful stock market listings of the last decade. The fashion retailer now has a market value of £4bn, close to that of Morrisons.

In a statement, Hughes and Kamani said: "The enormous, world-wide demand for these tests requires a robust and scalable platform which we are in the process of creating. Hundreds of millions of tests are required and this demand will continue."

Medusa19's initial focus will be on home testing and it is currently investing in global e-commerce, logistics and customer support infrastructure in preparation for the test launch.

It will also have non-exclusive rights to supply the tests to businesses for workforce testing.

Chief executive Dr Alastair Smith expects the commercial impact of the partnership "to be very significant" for Avacta. The distribution agreement with Medusa19 includes a profit-sharing arrangement.

He said: "The potential size of this market, and the expected demand from businesses for workforce screening, is substantial.

"The significant investment that Medusa19 is making in conjunction with the track records of the Medusa19 team, gives me great confidence in the rapid growth of direct-to-consumer sales of the Avacta COVID-19 test across the United Kingdom, European Union and the United States subject to the necessary regulatory approvals."

The global demand for rapid antigen tests, which is expected to be critical to lockdown exit strategies around the world in order to get healthy, non-contagious people back to work, could be many millions of tests per month. Avacta believes there will also be an ongoing need for several years for this type of testing as the disease recurs.

Wetherby-based Avacta has enjoyed an extraordinary 2020 so far. Shares in the stock market-listed business have mostly traded between 20-30p for the last two years, but have increased 700% since March 1 to last night's close of 146.5p – giving the business a market value of more than £300m.

In April Kamani's son Umar Mahmud Kamani and Hughes's wife Clare invested £2m in Avacta through a share subscription. At the same time Avacta raised a further £3.75m to fund clinical trials and support the commercial rollout of its products.