Regional maritime business extends its reach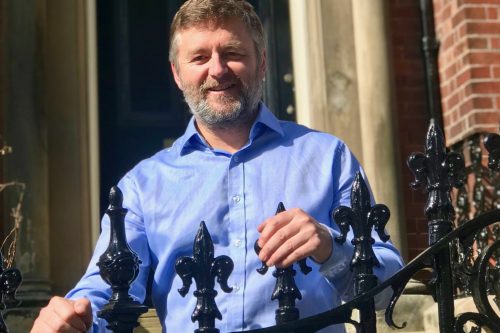 A maritime organisation is launching a Scarborough branch to represent the interests of North Yorkshire businesses.
Team Humber Marine Alliance, which has its main office in Hull, works for growth in the regional maritime industry and is an influential player in the offshore wind revolution.
It is opening an office at Butterworth Marine, a specialist maritime legal company, which has newly renovated premises at Belgrave Crescent, in Scarborough's centre.
The not-for-profit membership organisation was formed 25 years ago, initially to improve marine engineering skills, quickly growing and helping companies collaborate to bid for large contracts.
It has had a key focus on winning business for members in the construction, operation and maintenance of North Sea wind farms.
Iain Butterworth, owner of Butterworth Marine and a Team Humber Marine Alliance director, said he welcomed the decision to have a dedicated presence in Scarborough.
"Team Humber will now be able to provide an enhanced service to existing and new members in North Yorkshire which is so rich in maritime, engineering and manufacturing heritage.
"The ports on this coast are small but highly significant due to their proximity to the North Sea offshore wind farms and recent investment, particularly in the engineering sector including in education and training.
"The new office at Belgrave Crescent is perfectly placed to help business access new opportunities."
Plans are being made to introduce local businesses and relevant institutions to the organisation and other members which include those in marine engineering, ship building, ship owners, operators and surveyors of fishing and wind farm vessels, and those providing infrastructure and professional services.
Andrew Oliver, also a Team Humber Marine Alliance director and a specialist in marine law and fisheries at Andrew Jackson Solicitors, said: "Whether a member is in shipping, fishing, engineering or already involved in the offshore wind sector, Team Humber can assist in skills, training and promotion.
"There is lot of manufacturing and engineering expertise in the A64 corridor right through to Leeds, so Scarborough has great potential to be a 'lay by' for offshore wind developers.
"We have also developed strong links with the East Coast USA, which is utilising our members' skills at the start of its journey into offshore wind farm development and we are looking to help North Yorkshire businesses tap into this export potential."