Chancellor reveals further furlough support for employers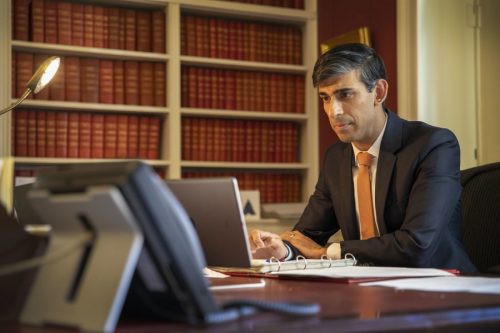 Chancellor Rishi Sunak has today laid out his plan to end the coronavirus job retention scheme.
He has launched a flexible furlough scheme, beginning on July 1, which will enable employers to pay staff for the days they work and claim on the furlough scheme for the other days.
He has also revealed the details of how the scheme will taper from August, with a lower contribution from employers than had been expected.
Sunak said: "Today, a new national collective effort begins to reopen our country and kick-start our economy"
The Treasury will continue to provide 80% support of wages, up to £2,500 a month, in August. However employers will have to pay the national insurance and pension contributions.
In September the taxpayer support will fall to 70%, then to 60% in October, which is scheduled to be the final month of the scheme.
By that point the furlough scheme will have supported the wages of millions of people for up to eight months.
The coronavirus job retention scheme was designed to prevent millions of job losses and at the very least appears to have delayed them.
However the claimant count still increased by 69% in April, up to 2.1m people. Earlier this month the Bank of England estimated that unemployment could rise to 9% in the months ahead.
Speaking at the Government's daily coronavirus briefing, Sunak also provided more support for self-employed people. He announced a second scheme that will open in August and provide a cash payment equivalent to 70% of average profits for a three-month period, up to a total of £6,570.
The furlough scheme that was announced on March 20 is costing £15bn a month with the Government now absorbing the cost of paying 8.4m people.
In addition, 2.3m self-employed workers have made claims totalling £6.8bn under the self-employed income support scheme, which pays 80% of average profit.
The main scheme for employees covered the smaller amount of 80% of an individual's wages or £2,500 a month. It was originally for three months to May, and was then extended twice, to the end of July.