Agency round-up: Ina4; Ponderosa; connective3; and more
Leeds-based digital agency Ina4 has completed a large-scale website rebuild for international equipment rental and FTSE100 firm, Sunbelt Rentals.
The agency designed and developed the desired e-commerce solution by rebuilding the entire website in line with the firm's rebrand from A-Plant to Sunbelt Rentals.
The £150,000 contract is the biggest win for the digital agency since launching in 2002 and is the second FTSE100 company they've been appointed by in the last four years.
Ina4 specialises in website redevelopment, expanding digital presence through digital marketing services, and the development of software tools.
It won the international contract over some of the UK's top agencies.
Andy Marshall, director of Ina4, said: "We are delighted to have worked alongside such a credible brand to create a website that really highlighted their exceptional level of service to customers and arranging rentals of equipment a smoother process.
"Our team approach was what initially attracted Sunbelt to us, but the fact that we understood what their drivers were, and the shortcomings of their existing website, was what landed us the win."
The new website, which was launched on 1 June 2020, was built in just under 12 months despite both firms being hit by a global pandemic and received over 3,000 views in the first hour of its launch.
Marshall added: "To win an international project that would ordinarily have been given to larger agencies such as those in London, really highlights the rate at which we have grown over the last four years.
"We are now looking ahead to the future as we emerge from lockdown and hope we can help more brands achieve their digital goals."
:::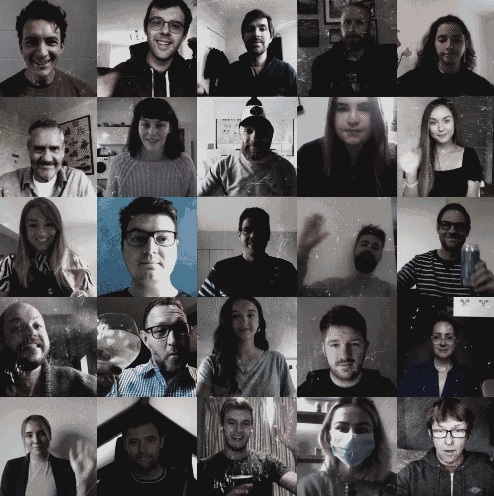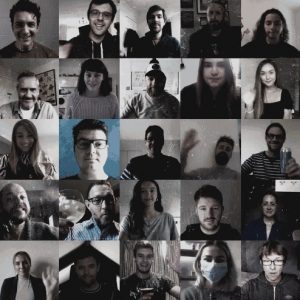 Leeds-based marketing agency Ponderosa has not let lockdown get in the way of its ambitious plans for the future.
It has grown significantly with the acquisition of Marvellous and a merger with sister agency Grapple.
The new 52-strong team, (28 from Ponderosa, 12 from Grapple and 10 from Marvellous) has also won three new clients – all whilst working remotely.
Founded by Richard Midgley and Steve Henry, Ponderosa has been growing steadily since its conception in late 2010.
It has a diverse client base which includes SMEs plus national and international clients including Hisense, Clearly Drinks, Russell Hobbs, Hawkshead Brewery and Sovereign Healthcare.
Midgley said: "When we launched Ponderosa we merged my brand experience and background with Steve's direct and digital expertise to create a concise offering for our clients. Back then it was about the connection of the right message and the right delivery and it still is.
"Grapple emerged from the old Digital Welly as a stand-alone business which could offer clients great immersive digital experiences alongside sister brand Ponderosa.
"We have long suspected that lots of digital agencies focus on the technology and what it can do.
"Whilst that is important it's only half the story. We believe that the marriage of deep brand understanding and highly technical capabilities – brought together by insight  – will lead to exponential results.
Midgley had previously worked with both of the founders of Marvellous, and knew the skills they and their team could bring to Ponderosa, not least their Magento and e-commerce expertise.
For the last 10 years Grapple has operated autonomously with its own client base that includes Greencore, Sony and Jorvik Viking Centre.
Midgley added: "If you add the existing Ponderosa team, the Marvellous team and the guys from Grapple you have 52 of us, all working from home across the county.
"Aligning everyone has been challenging but so far successful. We are working as one agency and already seeing the benefits of being able to bring in so many different skills quickly and efficiently.
"At Ponderosa we pride ourselves on being leaders, not managers, we have a clear point of view and vision, which is crucial especially whilst everyone is physically apart.
"As well as our team, of course our clients are at the heart of our business and have been really receptive to the recent changes.
"We're also thrilled that in such challenging times we've been able to start working with new clients, some of which wouldn't have been possible before the merger."
:::


Digital performance marketing agency connective3 has announced further expansion, with the addition of five new team members.
Having launched in October 2019, the business has quickly grown, and following recent client wins including Strata Homes and ChooseMyCar, it has confirmed the latest hires, taking it to a total headcount of 18.
Elle Pollicott joins as content marketing strategist from her previous role at Hallam Agency, with a brief to work alongside the SEO team to lead content strategy for all clients.
Libby Windle joins from her former role at Epiphany as PR manager to oversee the output of all digital PR activity.
Sophie Davey joins from NERVE as paid media executive to support across paid activity, with a focusing on the Strata Homes account.
Harjinder Kalyan joins as a digital analyst, working across all channels, to produce insights through data and drive efficiencies through tech.
Jonny Buer joins as business development manager, working alongside the marketing team to deliver on the future growth plans of the business.
Tim Grice, of connective3, said: "Despite the obvious challenges that have been upon us all in the last three months, the team have come out fighting and managed to deliver 25% growth.
"This has allowed us to bring in new talent that will help push us to the next level."
:::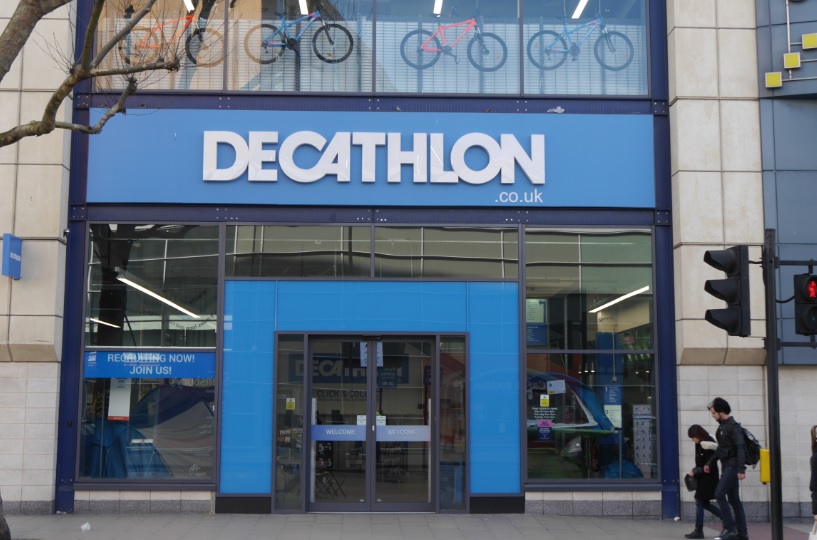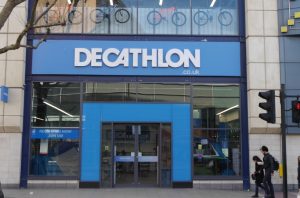 Digital agency The SEO Works has been chosen to support and manage the organic search strategy for sports retailer, Decathlon UK.
The Sheffield and London-based agency will be responsible for delivering organic growth and a content strategy that helps build on Decathlon's mission to make sport accessible to as many people as possible.
Ella O'Riordan, SEO manager at Decathlon, said: "We selected The SEO Works for their focus on achieving results, excellent track record and their ability to work as an extension of our team."
Alex Hill, director at The SEO Works, added: "It's not often an agency is able to work with such a global brand — so naturally, we're very excited.
"At the centre of Decathlon's ethos is the pursuit of an active and healthy lifestyle which is a fantastic mission to have. We look forward to enjoying the future successes we'll share."