Coronavirus update – the latest news from Yorkshire businesses
Lakeside Village outlet shopping centre in Doncaster is set to reopen on Monday 15 June.
Di Rodgers, centre manager at Lakeside Village, said: "We are pleased to confirm that Lakeside Village will be reopening at 10am on 15 June 2020.
"Initially, this will be a partial opening of some stores and the centre will operate reduced opening hours of 10am-5pm each day and 10.30am-4.30pm on Sundays so that we can once again offer an enjoyable and safe shopping experience for all.
"Throughout the reopening process the safety of our staff and customers continues to be our absolute priority and, in partnership with all our stores, we are implementing a number of additional measures to help.
"These include clearly marked walkways and queuing systems to ensure social distancing is maintained as well as limits, when necessary, to the number of people allowed in each store at any one time.
"Only one of our cash machines will be operational at a time and, for the time being, our children's play areas will also remain closed.
"In addition, our toilet areas will see alternate hand basins, urinals and toilet cubicles closed and there are now a number of dedicated hand sanitisation points around the centre.
"Following a deep clean, increased cleaning will now take place across the whole site, particularly in areas that are regularly touched by our employees and visitors."
:::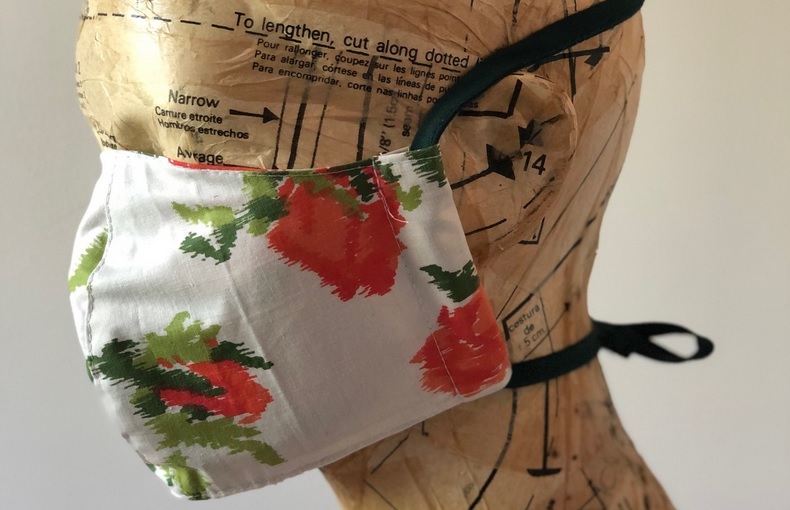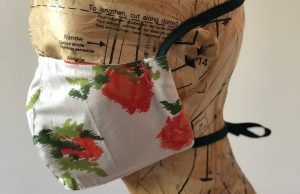 Yorkshire textile firm The Stitch Society has launched a range of face masks using the offcut fabrics from its apron production, with profits donated to NHS Charities Together.
Charlotte Meek, entrepreneurial founder of The Stitch Society in Saltaire, has been recognised in the past for ethical and sustainable work practices, shortlisted by Blue Patch for Social Impact Award of the Year and winner of the Keighley Business Awards.
She said: "We have always worked with repurposed fabrics or those made locally in the Yorkshire textile mills.
"'Waste not, want not' goes to the very heart of the business, so we were glad to be able to make this small practical contribution to the fight against COVID19."
After experimenting with several designs, the winner is now in production. The masks are available online from The Stitch Society website and are offered in a variety of fabrics and colours with vintage fabrics, cottons and linens to choose from to appeal to both men and women.
Response to the masks has been positive with demand from individual customers and retailers.
Meek noted: "We have been delighted how well the masks have been received.
"We are known for our stylish and comfortable workwear and wanted to design a face mask that would give our customers peace of mind when out and about."
:::
Ahead of more shops and business reopening from Monday 15 June, Leeds City Council has issued further information on measures in place to keep people safe in the city centre.
These include widening pedestrian areas where possible, emergency trial pop-up cycle lanes, key information signage, one-way systems through shopping centres and shops and hand sanitiser stations.
Stores expected to be open from June 15 include retailers in Trinity Leeds, Victoria Gate, Victoria Quarter, Merrion Centre, and St Johns Centre.
Guidance has been given to businesses to support them to operate safely, including ways to manage safe queuing systems, while the public messaging encourages people to use contactless payment wherever possible.
Some but not all toilets in the city centre will be open, while parking in all council-managed car parks remains free of charge until at least July 4.
Leeds City Council's cleansing services team will be carrying out enhanced cleaning in the city centre working with the LeedsBID rangers, with public benches available for use but only with the two-metre distancing being followed.
Leader of Leeds City Council, Councillor Judith Blake, said: "It is a positive and welcome step to see our city centre start to reopen, but we would still urge considerable caution and ask people to follow the guidance and messaging they see in shops and public spaces, with patience and understanding so everyone can keep safe.
"We would encourage people where possible to think carefully about how and when they choose to travel, with active travel in terms of walking and cycling preferred and to allow more time for journeys and moving around the city centre.
"All of these measures are designed to stop the virus spreading, so if everyone takes care to follow them it will help us all."
Chief executive of Leeds Business Improvement District, Andrew Cooper, said: "Retailers and city centre managers have been preparing behind the scenes for some time to ensure that when reopening takes place on Monday 15 June, people can enjoy a safe experience in their favourite shops in Leeds city centre.
"In these challenging times it has been great to see the positive and collaborative endeavours of retailers, landlords and street teams working together as Leeds reopens."
:::
Since the launch of the Coronavirus Job Retention Scheme (CJRS) and Self-Employment Income Support Scheme (SEISS), the UK Government says it has supported the wages of 775,600 jobs in Yorkshire and the Humber.
The CJRS and SEISS were announced by the Chancellor, and are run by HM Revenue and Customs (HMRC), as part of a package of support measures for businesses affected by the outbreak.
Businesses have furloughed 603,600 jobs in Yorkshire and the Humber, up to 31 May 2020, since the CJRS was launched on 20 April 2020.
This is to help UK employers who have been severely affected by Coronavirus to retain their employees and protect the UK economy.
An announcement was made on 12 May 2020 that the scheme will run until the end of October to continue the support for jobs and businesses as people return to work.
The SEISS was rolled out ahead of schedule in May and has financially supported 172,000 self-employed individuals in Yorkshire and the Humber who have been adversely affected by the Coronavirus outbreak and paid grants worth a total of £469m up to 31 May 2020.
On 29 May 2020, the Chancellor announced an extension to this scheme. Those eligible to claim the SEISS grant will be able to claim a second and final grant in August of up to £6,750.
Rishi Sunak, Chancellor of the Exchequer, said: "The UK Government is doing everything we can to protect jobs and businesses across the UK during the crisis.
"Our unprecedented job retention and self-employment support schemes have supported the livelihoods of millions and will help ensure our recovery is as swift as possible."