People: Clarion; Roxy Leisure; and more
X

Register for free to receive latest news stories direct to your inbox
Register
Leeds-based solicitors firm Clarion is continuing to build the expertise within its corporate team with the appointment of experienced business lawyer Laurie Dale as a legal director.
Having worked in private practice for over 20 years and subsequently in industry as general counsel and company secretary to a publicly quoted pharmaceutical company, Dale has extensive experience in a range of sectors. He has a particular focus on advising pharma and technology clients.
In his new role, he will work across the corporate practice, handling transactional matters as well as providing advisory services.
In addition, Amy Buttrick has joined the corporate team as an associate. She has experience of a variety of corporate transactional matters.
Richard Moran, senior partner and head of Clarion's corporate team, said: "We are committed to our long-term, strategic plan.
"Laurie's appointment is an important step in helping us to further strengthen our offering in some of the industries we see as having great potential for future growth.
"Clarion has a strong track record in both technology and pharma and Laurie will help us to build on our expertise in these areas.
"We are pleased to welcome such an experienced corporate lawyer as well as continuing to develop young talent as Amy joins our 14-strong team."
Dale added: "Joining the Clarion team is an ideal opportunity to move back into private practice and contribute my broad experience to one of the region's leading firms.
"With the corporate team's strength in depth, I am looking forward to working not only in a hands-on capacity, but also in helping the younger members of the team to progress.
"Having always enjoyed working across a wide range of corporate matters, I was attracted to the firm's culture of embracing long-term relationships with clients, across all service offerings.
"In particular, the strength of the intellectual property and commercial teams greatly enhances the firm's corporate offering to the pharma and tech sectors."
:::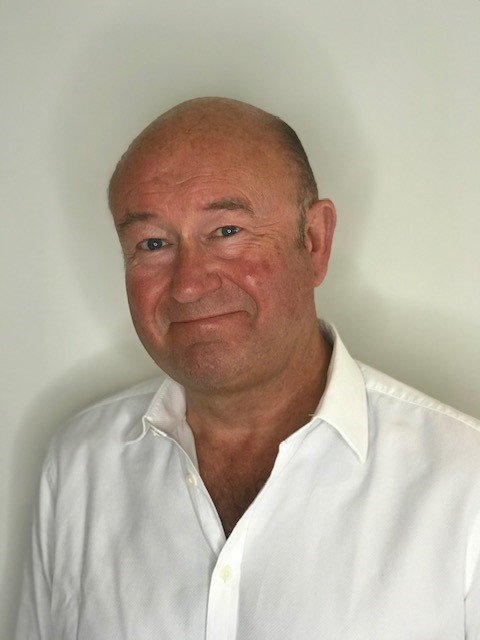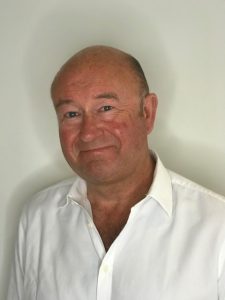 Leeds-based Roxy Leisure has appointed Mark McQuater as chairman.
The business, which operates sites under the Roxy Ball Room, Roxy Arcade, and Roxy Lanes banners, was founded in 2013, with Leeds-based Matt and Ben Jones launching the first location in their home city.
Roxy Leisure currently has nine venues across Leeds, Liverpool, Manchester, Birmingham and Nottingham; offering pool, ping pong, arcade games, beer pong, bowling, karaoke, shuffleboard, mini-golf, private hire and more.
It recently raised investment from independent infrastructure and private equity investment manager Foresight Group, to support its new opening plans which remain in place, despite the hiatus in the economy.
McQuater is experienced in the sector and has been CEO of Revolution, founder CEO of Barracuda Group, and managing director of JD Wetherspoon.
He is currently chairman or non executive director of a number of growth businesses including Barworks, gym operator Studio Society and Vistage UK.
He said: "I am delighted to join Matt and the team at Roxy which as a leading business in the Competitive Socialising Market is well placed to expand and grow in this exciting space."
Matt Jones, director of Roxy Leisure, said: "We are really pleased to have Mark, with his experience, join our Board. This underlines our ambition to grow Roxy over time to more cities and towns in the UK."
:::
A Leeds-based community services provider has completed its Board appointments with the recent recruitment of four experienced social care and housing professionals.
St Anne's Community Services, which operates in the North of England, has announced the appointment of Azra Kirkby as chief executive officer and Mario Caswell as director of business development.
These, along with the recent appointments of Clynt Hall as chief finance officer and Naseer Ahmed as housing director, complete the planned changes to the Senior Management Team.
The latest appointments will join long-standing directors Susie Maguire, director of operations, quality and safety/deputy CEO, and Andrew Mason, director of human resources.
St Anne's will be celebrating its 50th anniversary next year. It supports people who live with learning disabilities, mental health conditions, substance use and people who are or have been homeless.
Its services include a variety of nursing, residential, housing and accommodation-based support, day services and community-based support.
Kirkby has extensive experience of leadership roles in social care, including more than 16 years with Leonard Cheshire, Real Life Options and NACRO after a successful career in the private sector.
She joined St Anne's as interim CEO in late 2019 and has already made a very significant contribution to St Anne's, including leading its response to the pandemic.
She said: "St Anne's is a great organisation. I've seen first-hand the commitment and dedication of all of St Anne's staff whether they are front line or in a supporting role and I'm excited at the prospect of leading such a superb team.
"While there are challenges ahead for the sector, I look forward to working with staff, clients and all of our stakeholders to ensure St Anne's continues to be recognised as an organisation committed to providing excellent care and support to all our clients."
Caswell has a strong social care background, most recently leading Business Development, Marketing and Communications at Real Life Options.
As well as leading the organisation's extension of community services, he will be building positive relationships with local commissioners and overseeing marketing and communications.
He said: "I am thrilled to be joining St Anne's and I look forward to making a positive contribution to the organisation's vision and the people it supports."
Hall joins as a qualified accountant after senior finance leadership roles at Danshell and Cygnet Healthcare and BUPA Care Services.
He said: "St Anne's helps so many people within each of the areas it operates.
"I am delighted to be a part of the company and to help drive our mission to provide care and support for even more people as we look to extend our services more widely."
Ahmed will drive forward the organisation's commitment as a housing association and social landlord.
He brings more than 30 years of experience in the social housing sector and has worked with numerous local authorities, housing associations, as well as the housing regulator.
He has served as a board member at organisations including the National Board of the Chartered Institute of Housing, the Together Housing Group and the Mid Yorkshire Hospitals NHS Trust.
He also presently serves on the Board of local specialist BAME provider 'Unity Housing Association'.
Ahmed said: "I'm pleased to be joining such a great team at an organisation that has an excellent reputation within the health and social care sector.
"I am looking forward to bringing my knowledge and expertise of social housing as we work towards offering our services to more people in the communities we operate."