People: Northcoders; SIG; and more
Leeds and Manchester-based coding school, Northcoders, has grown its senior team with the appointment of Amy Wild who joins as its new chief commercial officer.
Wild's new role will see her lead on the development and execution of Northcoders' commercial strategies and objectives. She will also head the sales, partnerships and marketing team.
She has worked in sales and marketing roles for over 17 years in the digital, property, construction and aviation sectors.
Wild started her career at Finnair and prior to joining Northcoders she was an associate lecturer at Manchester Metropolitan University where she delivered the sales and marketing module on the chartered management degree course.
She also ran her own consultancy, called WildOne Consulting.
Commenting on her new role, she said: "I've long admired what Northcoders is trying to achieve, and as soon as I met the team it was easy to see how the company is built on a foundation of passion that is focused on the training and development of people.
"Its culture and community minded approach also has a strong ethical message which is combined with a well-respected offering in an industry that is set to grow and grow.
"I see nothing but opportunities for Northcoders and I'm excited to be part of its evolution moving forward."
Chris Hill – CEO and founder of Northcoders – added: "The last year has been a real period of growth for Northcoders and we are delighted to welcome Amy to the team.
"She brings with her a wealth of industry experience that will directly benefit the business in terms of our commercial activities.
"Her understanding of what we do, and her appreciation of how we operate, really stood out so I'm confident she will become a central part of our success over the coming years."
:::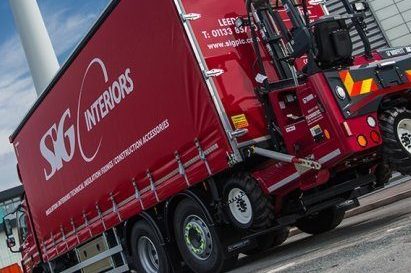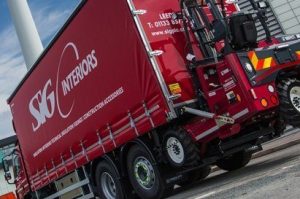 Listed, Sheffield-based building supplies firm SIG has confirmed the appointment of Bruno Deschamps and Christian Rochat as non-executive directors, with effect from 10 July 2020.
Both Deschamps and Rochat have been appointed by CD&R Sunshine (CD&R) in accordance with the terms of the relationship agreement dated 29 May 2020 between CD&R and SIG.
Deschamps has agreed to become a member of SIG's Remuneration Committee, and Rochat will become a member of the company's Nominations Committee.
Deschamps is the chairman and CEO of Entrepreneurs LLP. He is a member and prior chairman of the board of Diversey, a global leader of hygiene and sanitation products, services and solutions to the institutional and industrial markets.
Previously he served as chairman of the advisory board of Klöckner Pentaplast Group, one of the world's largest suppliers of films for pharmaceuticals, medical devices, food, electronics and general packaging, and, from 2008 to 2011, as group managing partner of 3i plc (London).
He served as a CD&R operating partner from 2002 to 2007 during which time he was chairman and CEO of Brakes Group and played a key role in CD&R's investments in Culligan, Rexel and VWR.
Deschamps also served as president and chief operating officer of Ecolab, a Fortune 100 company with more than $14bn in revenue.
During his ten years in Germany, he served as CEO of Henkel Industrial Adhesives Worldwide and president and CEO of Teroson GmbH and Henkel Ecolab.
He was chairman and CEO of his family-owned speciality chemical company, SAIM, in France. He is a member of the board of the Franco British Chamber of Commerce, a knight of the Legion d'honneur, France, and past president of the French Foreign Trade Advisors in the UK.
Rochat joined CD&R in 2004 and is a CD&R Partner based in London.
He led the CD&R investments in Belron, Exova Group Plc, Socotec, SPIE and Westbury Street Holdings (WSH).
He also led the sale of Brakes Group and served as a director on the Brakes board.
Prior to joining CD&R, he was a managing director at Morgan Stanley Capital Partners, and a director at Schroder Ventures (now Permira).
Rochat also worked in the London and New York offices of Morgan Stanley's mergers and acquisitions department. He is a director of Belron, Socotec and WSH.
Andrew Allner, SIG chairman, said: "I am delighted to welcome Bruno and Christian to SIG. Their deep industrial knowledge, allied to their extensive experience in driving and overseeing improved company performance, will be of great benefit to the Group."
:::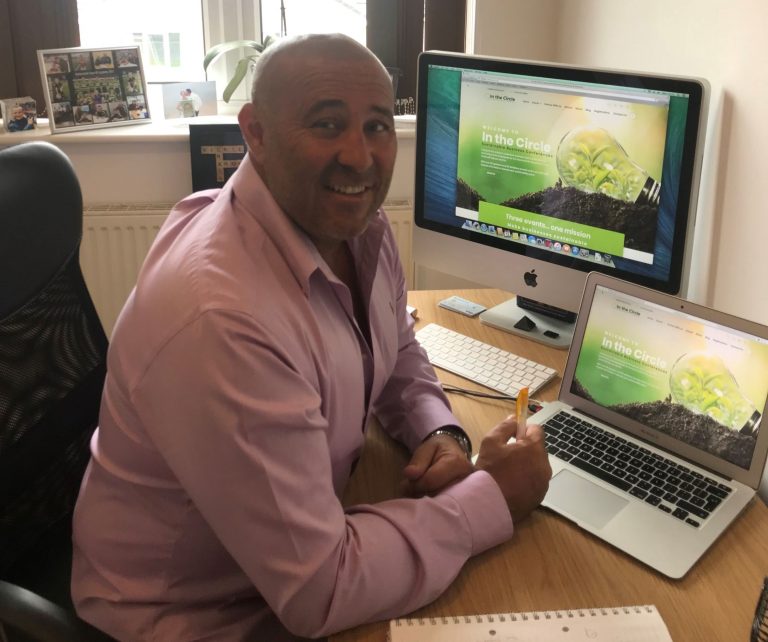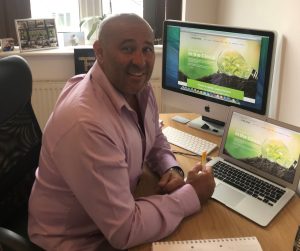 Craig Walker has joined Yorkshire-headquartered green initiative In the Circle as sales director.
With a 25-year track record working in a range of sales and management roles, Walker has experience in a variety of sectors including automotive, home renovation products and construction.
In his new role, he will be responsible for attracting sponsors, exhibitors and delegates to In the Circle's three physical and virtual sustainability conferences that are being held next spring.
The series of regional events, sponsored by music Magpie and Squire Patton Boggs, has been designed to help businesses of all sizes to move towards becoming part of the circular economy and to demonstrate the business benefits this will deliver.
The three regional conferences are expected to attract hundreds of business leaders, directors, managers and sustainability experts from across the UK.
The inaugural In the Circle conference will take place on 24 February 2021 in Leeds.
Alec Walton, chief executive of In the Circle, said: "While the COVID-19 outbreak initially disrupted our plans, we are now finding that the crisis has made many companies re-think their priorities and the desire for sustainability has moved higher up the business agenda.
"With his solid experience of developing sales and working across diverse industries, Craig will be a real asset to the team, helping us to connect with delegates, exhibitors and sponsors across Yorkshire, the North West and the Midlands."
Walker said: "Sustainability is an issue I feel very strongly about. Many people still don't appreciate the scale of the damage being done to the planet and this is an exciting opportunity to raise awareness and educate companies about sustainability.
"The conferences will bring people together to learn from some of the leaders in the field about how they can incorporate sustainable practices into their own businesses and the commercial benefits this will bring."