People: Lupton Fawcett; Clarion; and more
Yorkshire law firm Lupton Fawcett has strengthened its York office with two new appointments.
Jaime Dodd has joined as a senior solicitor in the residential conveyancing department, while Beth Pattison has been appointed to Lupton Fawcett's private client team.
Jonathan Oxley, head of Lupton Fawcett's York office, said: "We have a well-established office in York providing legal services to a range of commercial clients and private individuals.
"It is always pleasing to add new talent to our teams to enhance our professional services and strengthen our presence in the York business community.
"Lupton Fawcett is well placed to support clients at this challenging time, particularly in putting plans in place to enable their businesses to move forward during and post the Covid-19 pandemic."
Dodd qualified as a solicitor six years ago and practised criminal law before moving into residential conveyancing. He specialises in leasehold sales and purchases, new build purchases, Help to Buy and equity release mortgages.
Pattison graduated from Northumbria University with a law degree and qualified as a solicitor two years ago. She specialises in trusts, wills, administration of estates and lasting powers of attorney.
:::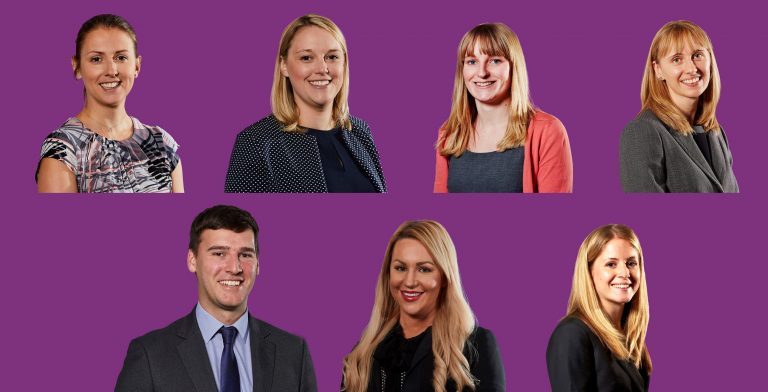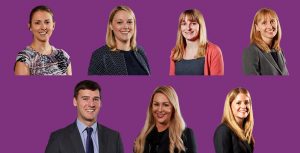 A further seven lawyers at Clarion are developing their careers with the Leeds law firm as they receive promotions and rise up the ranks.
Stephanie Parish becomes a legal director; and Florence Maxwell, Sarah McGovern, Stephanie Douthwaite, Jemma Green, Kaira Clarehugh and Andrew Curtis are promoted to the role of senior associates.
Roger Hutton, joint managing partner at Clarion, said: "The strength of the Clarion culture has shone through during these testing times and I am proud that we have pulled together and continued to provide an outstanding service while supporting one another.
"We continue to invest in developing our talented lawyers and reward their hard work and achievements for their clients.
"Well done to all seven lawyers recognised with these latest promotions. It is particularly satisfying that more than half of them trained with us and have stayed to pursue their careers with the firm."
Having been a member of the private client team for the last ten years since qualifying with Clarion, Parish becomes a legal director in recognition of her technical expertise, commitment and approach.
She has developed her own skills by achieving STEP accreditation and gaining the Solicitors For the Elderly Older Client Care in Practice Award.
After qualifying with Clarion in 2014, Maxwell plays a key role in the commercial team and has become the firm's expert on GDPR.
She advises on all data protection matters and this technical knowledge, together with her client relationship skills, have helped to develop several new clients.
McGovern has been with the firm for ten years, achieving a successful career in private client practice through the CILEx qualified route and also achieving her STEP Advanced Certificate in Advising Vulnerable Clients.
She spends much of her time working on complex matters related to estate administration, disabled persons trust, capacity issues and court of protection.
Curtis joined the banking and finance team in 2019 and has taken the lead in managing complex transactions in the leverage and real estate finance space for high-profile borrowers, clearing banks and alternative lenders.
He also helps to develop the team through the training he provides to both clients and colleagues.
Douthwaite plays a significant role in the family practice with most of her work involving complex and high value cases.
She has recently gained the Resolution Specialist Accreditation and co-founded the professional development group, Ascension.
Green has been a key member of the intellectual property team since qualifying with Clarion in 2014.
She established and runs the firm's Junior In-House Lawyer programme and manages the firm's mentoring scheme with BPP Law School.
Finally, since joining the corporate team in 2015, Clarehugh has taken the lead on a wide range of high-profile deals.
As a trainee supervisor, she shares her knowledge with junior members of the team and is on the committee of ClarioNet, the firm's networking group for young professionals.
She is also part of the firm's International Strategy Group, responsible for developing international relations.
:::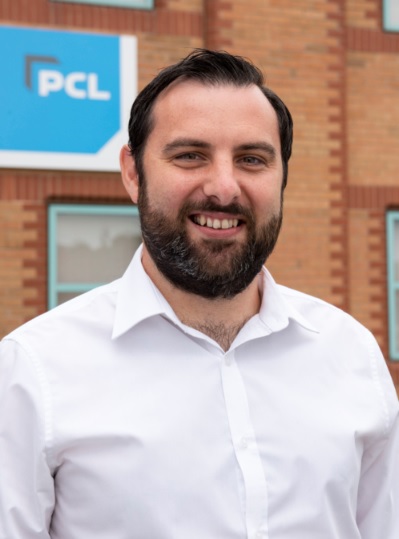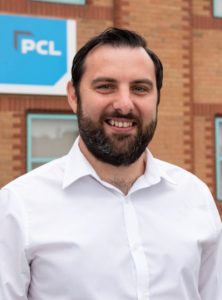 PCL, a manufacturer and supplier of tyre inflation and compressed air products, continues to strengthen its expert team with the appointment of Aaron Williams as senior buyer.
Williams joins PCL following roles at Anixter, the global distributor of network and security, electrical, electronic and utility power solutions; and Victor Marine, specialists in the design and manufacture of tank washing machines, gas freeing fans and oily water separators.
He spent 11 years at Anixter, working his way up from junior buyer to category lead, dealing with big contracts including Babcock and BAE, ensuring they had the MRO products required to build ships and aeroplanes, from PPE to industrial consumables such as tools, seals and gaskets.
He then moved to the post of purchasing manager at Victor Marine, becoming heavily involved in operations and responsible for all procurement.
At PCL he has taken charge of daily sourcing, negotiation, procurement and logistics of goods and services.
Williams said: "PCL has the structure and support network needed to help you work effectively and make progress. I feel I can make a difference and see the benefit of that difference."
Joining PCL just before closures due to COVID-19 has given him time to get to grips with PCL's operation from a strategic point of view.
He has been working from home since his appointment in March but met the team before lockdown and was introduced to his newly appointed boss, operations director Dean Battersby, remotely.
Williams said: "A big draw for me is how committed PCL is to the team and developing its staff. I feel I will have the opportunity to progress, whilst using my experience to evolve the department and move it forward to bring supply chain efficiency."
Welcoming him to PCL, finance director Roz Shepherd said: "Joining in the midst of a pandemic is a challenge, but Aaron has quickly got to grips with our operations and we are confident he has the expertise to get the supply chain working harder for us, bringing benefits for both PCL and our customers that will be especially welcome during these difficult times.
"We are delighted to have him on board."