Public continuing to steer clear of rail travel
The latest meeting of Transport for the North's Rail North Committee has been told demand for rail services across the region remains low, with many people still very reluctant to take the train.
Committee members were told today that demand is currently running at about 15% to 20% of normal levels, with Anna-Jane Hunter, director of North of England rail at Network Rail, explaining some localised peaks were being managed successfully.
"We haven't seen anything we can't cope with and we're being able to keep our frontline staff safe," she added.
"Use of face coverings by passengers has improved, though it is patchy and it's not 100% in terms of compliance."
She explained there should be another uplift in service levels from September, part of which will help support children's return to school.
"We're trying to reintroduce levels of train services across in the industry in a controlled fashion," she said.
She pointed out that her own parents still do not feel comfortable enough to catch the train, even though they are eligible for free travel.
Councillor Keith Little, representing Lancashire and Cumbria, said: "We're running at about 10% to 15% in terms of passenger numbers.
"I look at trains in my area, in Cumbria, and they are virtually empty. What's going to be done about the cost of this? The cost is going to be tremendous."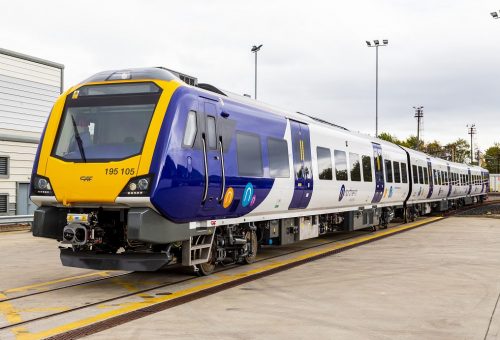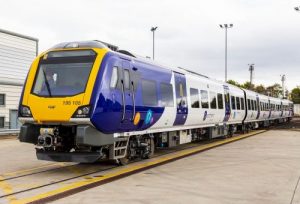 Richard George, chairman of Dft OLR Holdings, responded: "We're all conscious that we're carrying around a lot of fresh air at the moment, which is costing everyone a lot of money.
"As a mass transit system we want to be carrying people, that's what we're here for. But we're having to strike a balance between social distancing and providing as much capacity as we can."
Andy Burnham, mayor of Greater Manchester, suggested one way of regaining people's confidence in being able to travel safely by rail was to further boost compliance with face covering rules.
Hunter said consistent messaging to passengers is crucial, noting the public have recently had to contend with rapidly changing regulations.
She said it was preferable to encourage and educate people to wear face coverings, rather than have to enforce such a measure.
George agreed, noting: "We don't want to be in the business of having people frogmarched around with police.
"There'll always be some people who are difficult, but we want to keep that to a minimum."
Cllr Judith Blake, leader of Leeds City Council, said: "Passengers don't want to go into a situation where they don't know what's expected of them and they end up being shouted at and getting into trouble.
"The message to not use public transport if you can avoid it has really stuck."
She said television adverts could help inform potential rail passengers what their journeys will be like from now on.
Meeting chairman, Cllr Liam Robinson, said he was pleased to hear about the work carried out to prepare the network for supporting children's return to school in September.
And he added: "At the start of this crisis the Government said it would provide whatever is needed. There must be no backsliding on that.
"Transport for the North will keep making the case that we must get whatever support is required."