Agency round-up: The Lucre Group; Gravity PR and Alex D Mason PR; and more
Technology business Babble has appointed Leeds and London-based The Lucre Group to handle its PR and communications.
The client win strengthens the Tech and the City division at the PR specialist, which will manage Babble's corporate communications across the UK through a tailored thought leadership strategy aimed to drive an increase in leads and enquiries for the company.
The announcement comes as Babble, which has transformed over 2,000 clients' organisations through cloud-based solutions to enhance efficiency, flexibility and customer loyalty, seeks further expansion following the major shift in working patterns caused by COVID-19.
It has set its sights on a revenue target of £100m after rapidly scaling to over £20m.
Matthew Parker, CEO at Babble, said: "After three successful years of solid growth at Babble, we feel the time is right to bring a new PR agency on board to communicate exactly how we're revolutionising the way businesses will be able to operate in a post-COVID world.
"The Lucre Group has already laid some firm foundations with our messaging and latest acquisition news, and we're looking forward to working with the team as they build our reputation in our key sectors throughout the year."
Sophie Spyropoulos, owner director at The Lucre Group, said: "Babble's growth in recent years highlights just how pioneering and ambitious Matt and his team are.
"Never before have their positive, forward-thinking ideas and solutions been more relevant, so for us to be working alongside their talented team at this moment in time is a real honour."
:::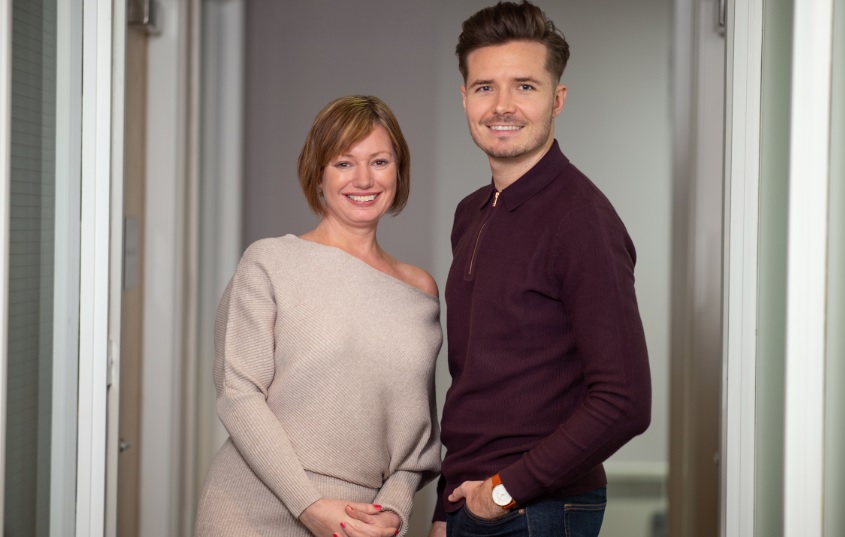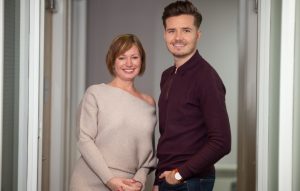 Huddersfield-based PR consultants Melanie Hill and Alex Mason have been appointed to handle the UK public and media relations strategy for US tech company, Secured Communications.
The brief is the duo's first international contract together after teaming up to work on joint PR projects over the last 18 months.
The pair will direct ongoing PR strategy for the San Francisco headquartered tech company's secure videoconferencing platform, Mercury, in the UK and across Europe, as well as acting as its press office.
Hill, who founded Gravity PR in 2018, said: "We are delighted to have been chosen by Secured Communications to direct its PR strategy for Mercury in the UK and Europe.
"Mercury is set to revolutionise the videoconferencing market with its highly secure, encrypted video and audio-conferencing product for businesses, based on technology already trusted by many law enforcement agencies around the world.
"The technology behind the product has already been successfully used in the US during major events including the Super Bowl, NASCAR, the Stanley Cup playoffs and many more security operations."
Mason, who founded Alex D Mason PR in 2017, said: "Melanie and I are delighted to have secured our first international client together after collaborating on several PR briefs over the past 18 months.
"Our approach has proved popular with businesses looking for flexible, multi-skilled PR and media relations support without the commitment and investment often associated with agencies."
Hill began her career working as a journalist for her hometown newspaper, The Batley News, before moving to West Yorkshire Police as Media and PR officer for the Bradford district.
She later held roles with British Transport Police and was head of communications for DB Cargo UK before establishing Gravity PR in 2018.
Mason worked as a brand manager for fashion retailer, TOPSHOP/TOPMAN – part of the Arcadia Group – until 2012, before holding senior marketing and PR roles at Mamas & Papas and a West Yorkshire PR agency and then founding Alex D Mason PR in 2017.
John Parkinson, the UK based president of Secured Communications, said: "We were very impressed by Melanie and Alex's work on the PR launch for Mercury in the UK and we are delighted to welcome them on board for the longer term.
"The shift to work-from-home in the corporate world during the COVID-19 pandemic has underscored the need for secure, reliable communication.
"There is a great demand for a videoconferencing platform that allows users to meet securely without running the risk of disruptions or hackers obtaining sensitive data.
"Our PR activity in the UK and Europe will focus on driving home to business leaders the need to protect their most sensitive communications and stay in control of vital information."
:::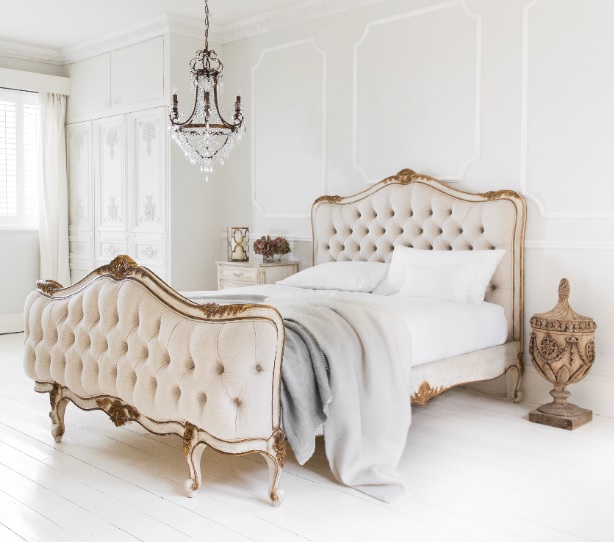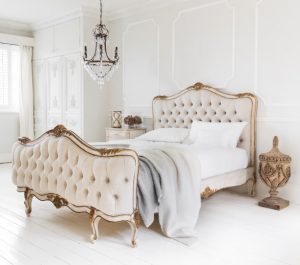 Leeds-based channel marketing agency Boutique has bolstered its pedigree in the home interiors sector after being appointed by luxury bedroom retailer, The French Bedroom Company, to transform its marketing strategy.
The ecommerce brand, which specialises in French-inspired bedroom furniture designs to appeal to classic and contemporary tastes, has chosen Boutique to drive forward its retained SEO, digital PR and paid digital activity.
Boutique is mainly tasked with increasing site visibility, traffic and revenue growth for the brand through its ROI-driven approach and expertise across key digital marketing channels.
Georgia Metcalfe, co-founder and creative director at The French Bedroom Company, said: "Boutique's digital marketing experience and expertise – coupled with the team's passion and understanding of our unique brand proposition – were key factors in us feeling they're the right agency fit.
"There is a close synergy between ourselves and Boutique as distinctive brands and businesses, which can only help as the relationship develops moving forward."
Boutique managing director, Simon Bollon, added: "Despite the uncertain economic landscape currently, we're seeing continued growth across our client base and immensely pleased to have been appointed by The French Bedroom Company.
"It's such a fantastic brand with some breathtaking furniture styles and collections and we're excited to be part of its success story as we help drive the digital marketing strategy and business forward."