Dozens of apartments being built on former retail site
National contractor Tolent reached the top of its latest residential development in York this week. The top floor of the four-storey building being developed for Modernistiq, will include a private roof terrace for residents when the scheme completes later this year.
Sitting just outside the city walls, on Redeness Street, the development includes a mix of 32 one and two bedroom apartments.
Designed by Den Architecture, the project replaces a recently demolished retail outlet and will also include minor landscaping works and create 16 private car parking spaces.
Regional director for Tolent, John Currie, said: "Walking around the site today, it was great to see the progress made so far, especially given the challenges we've all faced over the past few months.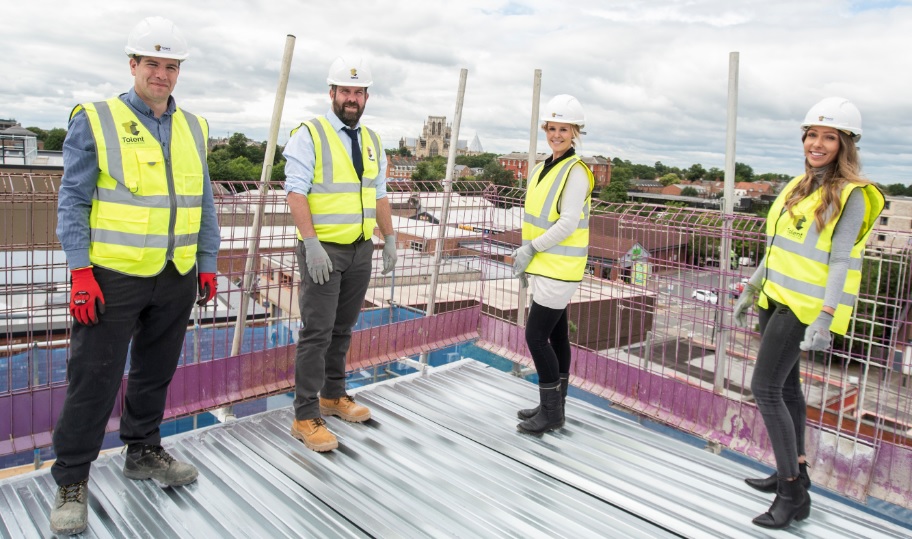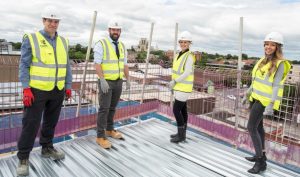 "Work to construct the roof will start next week and working closely with the Modernistiq team, we'll be delivering some fantastic show flats that will help promote the high quality homes being delivered here."
Lucinda Black, head of design and sales at Modernistiq, said: "Watching the development really begin to take shape is incredibly exciting for all of us involved.
"Our ambition was to not only create high specification homes, but to foster a real sense of community and liveability."
This latest project for Tolent is part of the expansion of its housing and residential services further into Yorkshire.
The company is currently on site delivering a £34m project in Leeds to create 216 apartments and a £9.5m student accommodation block on Burley Street that will deliver 87 studio apartments.