People: NuSpace Homes; gunnercooke; and more
Yorkshire independent residential property developer, NuSpace Homes, has strengthened its sales team with the appointment of Louise Hirst, as sales director.
A partner for 16 years at estate agent Carter Jonas and specialising in new homes sales, Hirst describes her appointment as a "meeting of minds" as she was inspired by the NuSpace directors' aspirations to design and develop fresh, high quality new homes with a difference.
She is heading sales and marketing for the company and will help to raise its profile as it grows.
She said: "I'm very excited to join NuSpace Homes, especially at such an pivotal time. Interest from buyers has remained steady throughout the pandemic and in fact we have seen a high level of  demand in our properties with viewings up 50%.
"Being at home during the pandemic has meant people have re-evaluated their lifestyles and are making home a more central place to both live and work.
"They have been doing their research and looking at ways they can get more space and adapt. Added to that, with the newly announced stamp duty holiday and low interest rates, I can see demand outstripping supply as those who have been considering a move are suddenly encouraged to act.
"As an independent builder, we have been able to be flexible and change our building programme to complete homes, whilst observing social distancing guidelines on site, so customers can move in as soon as possible."
:::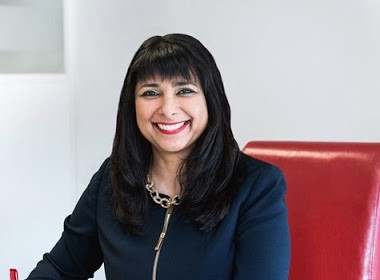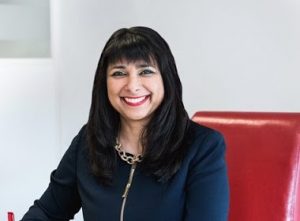 Leeds-based law firm gunnercooke has announce that solicitor and mediator Rashmi Dubé has joined the company.
She is an experienced litigator with almost 25 years' practicing experience and previously ran her own law firm, Legatus Law.
She is also a renowned speaker and commentator, regularly addressing audiences on different subjects, and writes a weekly column for The Yorkshire Post.
Dubé has been involved in the turnaround industry for a number of years, winning the Corporate International Global Award – Business Turnaround Lawyer of the Year in 2014 and 2016.
She is on the Board of Directors for the Turnaround Management Association (TMA) in Europe, and previously was the president of the TMA NextGen North committee in the UK.
Dubé said: "This is an exciting time and gunnercooke are disrupters in the legal industry whilst still ensuring the client and lawyers experience is exceptional.
"It was a logical step for me to take and being able to offer my clients a place that meets all their business requirements."
gunnercooke co-founder, Sarah Goulbourne, said: "We are thrilled that Rashmi has joined the firm. She has a fantastic personal brand which we will continue to support Rashmi in developing.
"We are committed to the further growth of gunnercooke across Yorkshire through the recruitment of ambitious, experienced lawyers, and Rashmi's appointment marks great progress for us."
:::
Sheffield-based Planning & Design Practice has announced new additions to its architectural team.
The two hires include senior architect Siegfried Doering.
He was previously senior architect/project design manager as part of a team of 25 architects and engineers, and also quality manager in the department for a company offering international infrastructure, mobility and transport solutions.
Jonathan Jenkin, managing director of Planning & Design, which also has offices in Derby, Matlock and Macclesfield, said: "We are pleased that Siegfried has joined an expanded architectural team at Planning Design.
"He is an experienced architect with 35 years of professional practice working in the UK, Middle East and Europe including Germany, and Russia.
"He has worked on an enormous variety of projects from single dwellings, apartment blocks, conservation, education, care homes, office buildings, data centres, industrial, retail, and railway infrastructure through to major logistics centres.
"His experience and professionalism will be invaluable to our collaborative team and to our clients and will allow us to deliver a wider range of architectural projects here in the UK."
Also joining Planning Design, is architectural technologist Joseph Cattmull.
Studying the built environment at Cambridge Regional College and then graduating from The University of Derby in the summer of 2018, he brings an interest in listed and traditional architecture and how they can be modernised.