Green light for £40m student scheme centred on wellbeing
B&B Pickard (Leeds) Ltd, part of Pickard Properties, has been given the go-ahead by planners at Leeds City Council for what it describes as "an innovative £40m student accommodation scheme".
The development, a 604-bed scheme at Carlton Hill, Lofthouse Terrace, Woodhouse, will replace a four-floor, 239-bed development which was developed in 2001 on the same site by Pickard Properties.
Alongside the building the planning consent it includes an ancillary staff apartment, associated landscaping, parking, a courtyard and public realm.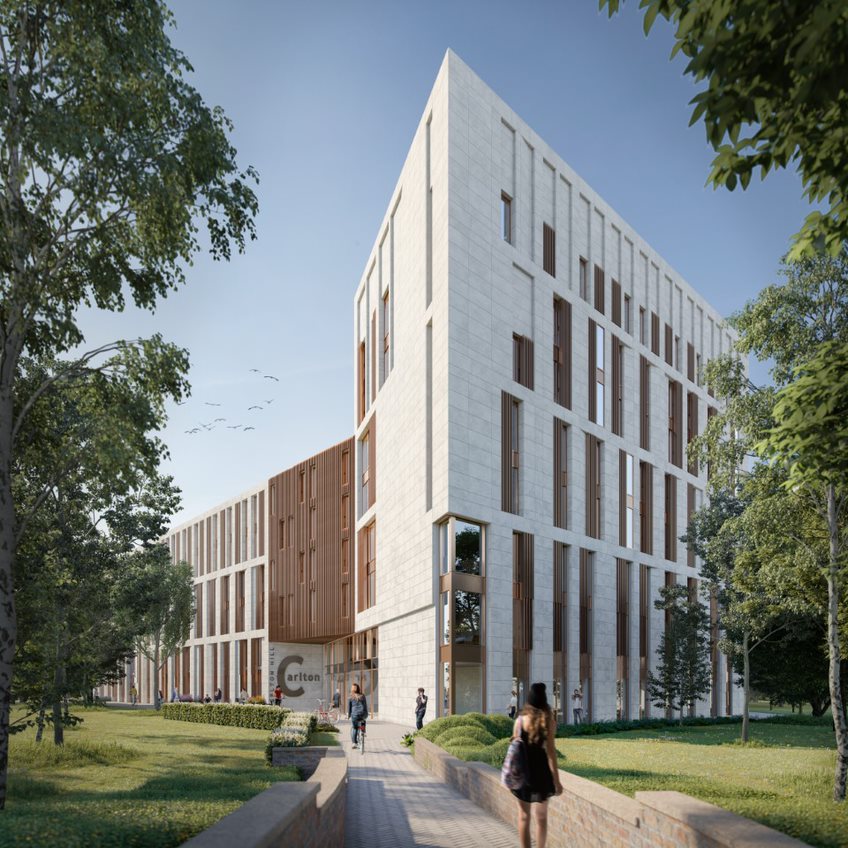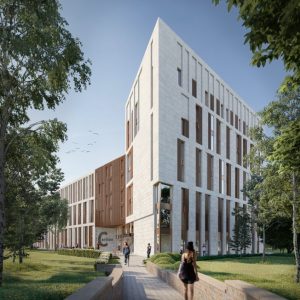 Designed to provide affordable accommodation with student wellbeing at its heart, the scheme is believed to be unique within Leeds and possibly, within the UK, by responding to the issues surrounding students' mental health.
It will feature larger than standard bedrooms and living spaces, it also includes a series of three-storey sky gardens designed to provide social and common study spaces for clusters of apartments.
Miles Pickard, director of Pickard Properties said: "We are delighted to be bringing such a forward-thinking scheme to market. It is an intelligent design where affordability and mental health were prime drivers."
Pickard went on to explain how the developer which has over half a century of experience worked closely with Leeds University to ensure "the design focused strongly on the mental health and wellbeing of students and encouraged social circulation and interaction throughout the accommodation".
Quod Planning was responsible for the submission of the planning application.
Tim Waring, director of Quod added: "Despite the complicating impacts of COVID-19 on the operation of the planning system, Quod delivered planning consent for the client on programme, which will enable this major regeneration scheme to be delivered by 2023 – an outstanding outcome, that was down to an expert and dedicated professional team."
Construction is due to start on site in autumn 2020 following the appointment of a contractor. The scheme is due for completion in the summer of 2023 in readiness for the start of the new academic year.