Bringing the supply chain closer to home
With the easing of COVID-19 imposed lockdown restrictions, manufacturers across the UK have been implementing social-distancing measures that are likely to shape the 'new normal' of their business for the foreseeable future.
Manufacturing businesses are therefore likely to be considering what this means for both them and their supply chain, and what steps they might wish to take in order to try and improve their supply chain's ability to cope with future disruption due to political events and/or government measures – whether these are in response to pandemics or the result of events such as Brexit.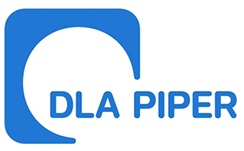 For manufacturers with increasingly long and/or interconnected global supply chains, possible steps to improve supply chain resilience might include bringing parts of their supply chain closer to home, as well as reducing dependency on single suppliers.
Terms such as reshoring (i.e. bringing production capacity back home) and nearshoring (i.e. bringing production closer to home) are terms that have been used for many years. Even before COVID-19, increasing trading costs in offshore locations, cost reductions closer to home due to increased automation, and a shift in politics both in the UK and abroad have forced manufacturers with global supply chains to reconsider their existing supply chains and whether relocating parts (or indeed all) of their supply chain might prove to be a cost effective way of increasing its resilience.
In order for reshoring (by UK manufacturers) or nearshoring (by foreign manufacturers) to the UK to be viable, in particular if social distancing measures are here to stay for the longer term, the operations of many manufacturing facilities in the UK will need to change in order to meet the expected increase in demand. Increased investment in automation and technologies such as artificial intelligence/machine learning is likely to be the key to both maintaining pre-COVID-19 capacity with social distancing measures in place and to meet any increase in demand due to reshoring or nearshoring to the UK.
Robot density figures for the UK compared with other countries in Asia and Europe suggest that the UK has plenty of scope to further automate. For many businesses, automation and the adoption of smart production lines capable of reacting faster to customer demand, predicting customer demand and unifying internal and external parties to enable effective collaboration is likely to allow more workers to transition from the factory floor to an office or flexible working.
Whilst COVID-19 has highlighted several supply chain risks which may be addressed by moving supply chains closer to home, the pandemic has also underscored the value of the global supply chain for its ability to allow manufacturers to source products, parts and/or components from countries that can continue production (either because they are at different stages of the pandemic or because they are subject to fewer restrictions for other reasons). Therefore, notwithstanding any benefits of reshoring or nearshoring production capacity, addressing single supplier dependencies and building in flexibility in the supply chain is likely to be as important, if not more important, for manufacturers who are looking for a more resilient supply chain.
The withdrawal of COVID-19 support mechanisms by governments worldwide will inevitably lead to certain suppliers suffering distress, and perhaps eventually failing. Customers of such suppliers who do not have the flexibility of switching to another supplier or suppliers quickly and without significant disruption to the remaining supply chain are likely to suffer their own difficulties. It is therefore crucial for all manufacturers to understand the current status of their supply chain, the measures that are being taken by each member of the supply chain and to assess what protections or information rights they might have in relation to suppliers in order to protect its business.
For more information about this topic contact: