People: Harrison Spinks; EthOss Regeneration; and more
Leeds-based bedmaker Harrison Spinks has announced two promotions that will see managing director Simon Spinks promoted to group chairman, replacing his father Peter Spinks who steps into a non-executive director role.
And the 180-year-old family-run business has promoted its marketing director Nick Booth to managing director of Harrison Spinks Beds, with a place on the company's main board.
Simon Spinks said: "I'm delighted to be welcoming Nick onto our main board and taking our beds managing director role.
"Since joining us he's made a significant difference in making Harrison Spinks even more retail partner-focused.
"The promotion to MD is not just recognition of that impact but underlines the importance we place at board level on strengthening relationships with our retail partners.
"Our business model relies on this relationship, so it is a critical factor in shaping our future success.
"My father Peter wants to reduce his time in the office, but he will continue to instil our family values and provide strategic input and remains a valued and trusted adviser to the business.
"Making Nick MD gives me more time to drive sustainable innovation. Innovation is in the Harrison Spinks DNA and it's an area I'm hugely passionate about.
"As chairman I'll be obsessing about how we remain as industry pioneers and working hard to unlock future innovations in luxury sustainable comfort."
:::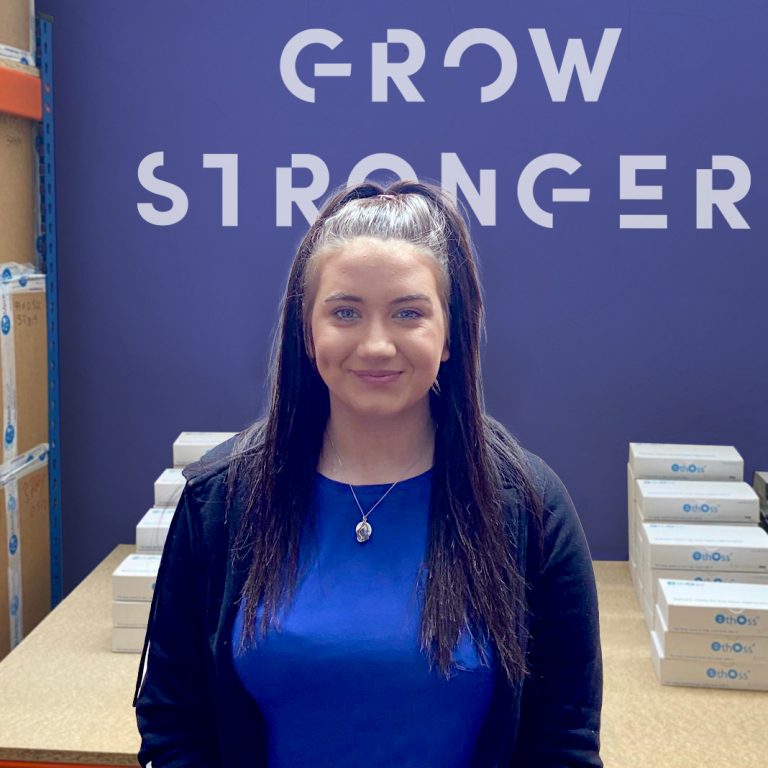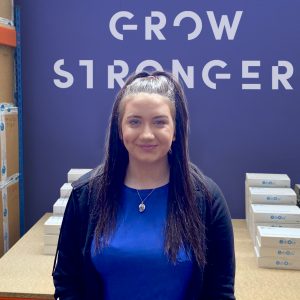 West Yorkshire-based dental company, EthOss Regeneration, has taken on a new team member in response to increased export demand worldwide.
Emily Roberts has been appointed as an administrator, joining the company's sales and marketing team at the company's head office in Silsden.
She will play a pivotal role in supporting customer orders, as well as the day-to-day running of the company, which specialises in producing a groundbreaking synthetic bone graft material for the dental implantology sector.
Peter Wheeler, export manager at EthOss, said: "It's great to welcome Emily to the team. We have enjoyed rapid growth over the last two years and Emily's appointment, which comes as a result of increased demand from our export markets, marks another step forward in our expansion.
"Emily is undertaking a business apprenticeship whilst being a full-time employee so we're looking forward to encouraging her growth.
"Helping to develop and hone her skills not only prepares her for the working world but gives her the confidence that her knowledge will help her progress in a forward-thinking organisation."
:::
The Institute of Directors (IoD) is seeking a new chairman to become the voice of business for West Yorkshire.
Current chairman Richard Smith, chief operating officer of chemicals company 2M Group, is stepping down after leading the West Yorkshire branch for the past three years.
The successful candidate will work alongside a branch team to ensure the views of West Yorkshire businesses are represented within the IoD's national policy voice.
IoD regional director for Yorkshire and the North East Natalie Sykes said: "This highly regarded role will see the successful candidate become the voice for West Yorkshire businesses.
"The opportunity arises amid the very challenging circumstances posed by Covid-19 with directors needing support more than ever to guide their organisations through the months ahead.
"This voluntary position is open to all members who reside or work in West Yorkshire. The successful candidate will promote the profile of the IoD across our region by engaging with local businesses and other stakeholders including local authorities and universities."
Interested candidates should send their CV and covering letter to iod.yorkshire@iod.com by 5pm on 19 August.