People: Thornton & Ross; Chameleon Business Interiors; and more
Huddersfield-based pharmaceutical manufacturer Thornton & Ross, part of the STADA group, has appointed Mick Cox as vice-president for consumer healthcare in the UK.
His remit is to drive the sales growth of the company's current consumer portfolio – which includes household names such as Zoflora®, Covonia®, Oilatum® and Savlon.®
He brings a wealth of experience in building high-profile, global brands, with a strong focus on profit and growth.
Cox also has a track record in creating innovation programs to generate sales growth across both developed and emerging markets.
He joins the business from Glaxosmithkline, where he was most recently vice-president for business integration, and before that was leading the Sensodyne brand to global sales over more than £1bn.
Cox began his career at Pfizer/Warner Lambert where he became a marketing specialist, before moving to Kimberly Clark where he eventually became marketing director.
His arrival follows the recent appointment of Professor Stephen Makin as head of research and development.
Executive vice-president Roger Scarlett-Smith said: "I am delighted to welcome Mick to the business, he will be a valuable addition to our senior team.
"He will play a pivotal role in promoting an innovation pipeline and driving brand penetration across the consumer healthcare division, through the energetic and creative leadership I know he will bring.
"He joins us at a time of continued expansion and will be a real asset in driving the business forward."
Cox added: "I am delighted to be joining such a dynamic and forward-thinking company, with its focus on caring for people's health.
"I am looking forward to working with the current teams to help further drive the business forward."
:::
Hull-based Chameleon Business Interiors has recently welcomed six new members of staff to its growing team.
The interior design, fit-out and furnishing firm has appointed five new business development managers to oversee its existing areas of the UK, as well as moving into new locations including Manchester and Nottingham.
Stephanie Hays will be establishing the firm's presence in the Midlands; Pat O'Donnell will pick up the North East; Sophia Smith will be looking after Manchester and the North West; Ray Nolan will represent Chameleon in North Lincolnshire and Harriet Wagstaff will continue to develop its West Yorkshire client base.
The firm has also recruited a new brand manager. Jessica Stones is based at the company's Humber Quays office and will be managing Chameleon's international marketing and branding activity.
Shaun Watts, chairman of Chameleon, said: "Our new team brings with them over 60 years' combined experience. They are industry experts and understand their local markets incredibly well.
"We're really pleased to be developing our team, expanding our reach and developing our client base in order to continue delivering exciting new projects across the UK – and beyond.
"We've had a really successful few years, but the last few months have been a challenging time for our industry.
"We've all had to adapt and are still in the process of navigating out of a period of uncertainty. The industry has weathered its fair share of storms before, so I'm confident it will bounce back – as it always has.
"Whilst we're making a series of senior hires, we're also keen to create opportunities for the next generation as well.
At the moment, we know it's challenging for young people to start their career in our industry, so we're working with University of Hull to recruit a new apprentice, who is due to start in August.
:::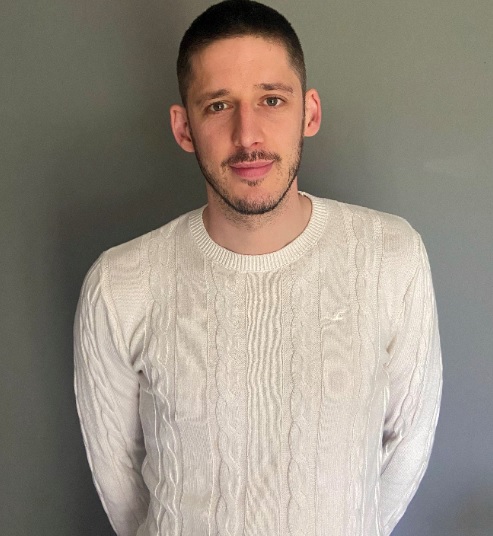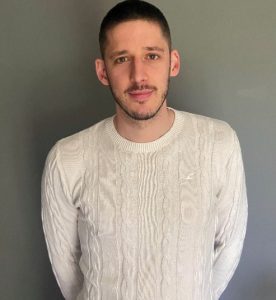 Luke Sheriff has joined Cooper Parry as R&D incentives director to head the company's R&D team in the North of England.
He will play a key role in developing Cooper Parry's influence in the North and will add technical expertise and specialist sector knowledge to the firm's growing R&D team.
Having achieved a first class MEng in Aerospace Engineering, Sheriff enjoyed a role with Rolls-Royce working on aircraft engine control systems.
Then, he joined KPMG, qualifying as both a Chartered Accountant and Chartered Tax Adviser. Having assisted clients to claim R&D incentives for over 13 years, he became the leader of the Innovation Reliefs and Incentives team across the North of England.
Sheriff said: "It is a real pleasure to join a firm as progressive as Cooper Parry, not only in terms of culture and working environment, but also ambition and positive outlook.
"R&D incentives are now, more than ever, vitally important to UK businesses in supporting investment in British innovation.
"As the global economic landscape continues to rapidly evolve, companies need to have easy access to the support provided by the UK Government.
"It is great to continue to be part of that process in the North, and to be doing so with Cooper Parry."
Chris Knott, R&D incentives partner at Cooper Parry, said: "We are extremely pleased to welcome someone of Luke's calibre into the team to lead our expansion plans into the North.
"I have known Luke for 14 years; he's an exceptional and experienced R&D practitioner and we are excited to see where he can take us."