Advisory firm sees growth as CEO states "Covid is not an excuse for halting business plans"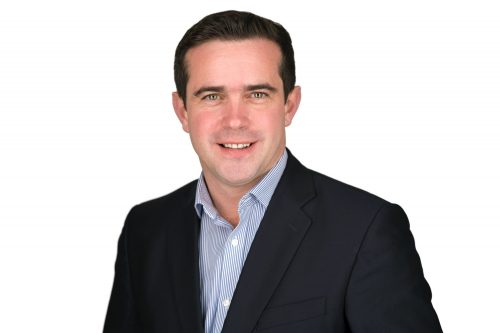 While some businesses have been quick to blame Covid-19 for missing deadlines, halting business plans, stunting growth or just for the wheels coming off, one chief executive officer has taken a polar opposite opinion. Neil Moles of Progeny, states, "Don't use Covid as an excuse for halting business plans, it's not. If you're agile as a business, you can pivot, and you can look to the future."
Speaking to TheBusinessDesk.com after the publication of the advisory firm's results for the first half of 2020, which have seen the business attract £180.2m of new business in the period and grow revenue by 28% year on year, Moles emphasised that they are and will continue to go against the grain of caution, by investing and acquiring.
He explained that two days before lockdown was announced to Progeny's staff that the business has three things to worry about.
"First all, I have to look after you and your families and keep you safe as much as we can. We have a responsibility to our clients because they're paying our wages. Thirdly, we have a responsibility to wider society who are going to need us when we come out of this. So we need to have a business that can create jobs, look after people and look after clients."
It's this trilogy which he says has sat at the heart of everything the firm has done over the last four months of lockdown. Moles is proud of the fact no one at the firm has been furloughed.
He said he believes that some businesses "have put shareholders in front of clients". He explains that organisations have furloughed staff but that profits remain the same because the firms are taking money from Government, but he cites "the clients haven't been served properly".
Aside from this he is proud to highlight that since lockdown began they've brought on board Scottish solicitor Stuart Easton to help grow the firm's offering North of the border.
Moles also emphasised that at present the firm is continuing its acquisitive approach.
"At the moment we've got four acquisitions that we're running, some of which have started since lockdown", he said. Before adding, "Which proves that you can do business in these times, if you've got the right mentality."
When asked about the acquisitions and if they are focused upon a specific region or geography, the simple answer was no. "You have to be looking to add value throughout [the acquisition process]. The right people, the right business and they don't tend to be restricted by geography. So, when you find one you go and do it!"
Moles adds that this strategy hasn't actually changed since Covid-19, but he accepts that perhaps it has increased the pace of plans, as it seeks to increase capacity to support clients.
Interestingly the CEO highlights that they're also continuing to develop their offering. He cites that they recently employed a video engineer as they realised their approach of "face, phone and email" referring to physical meetings, phone calls and emails as a means of staying in contact, may be tricky with social distancing and lockdown. As a result, they're embracing video as a means for wider communication, alongside the adoption of video-conferencing and the traditional use of phone and email.
Of the future, Moles was focused, he states the firm will be carbon neutral by next year, with work underway to understand what travel is required in a post-Covid world and plans to implement any required changes in the fourth quarter of this year.
He also cites that they are continuing to look to invest in talent through its Advisor Academy. Putting aside the growth the firm is experiencing and its continuing ambitions, Moles says "We're most proud of our academy and bringing through young people into the industry"
Ultimately it appears Moles sees the business being about people, both the employees and the clients they serve and he wants to ensure that both are supported throughout the year. But does that come at a cost? Obviously, but based on the latest results, it also appears to be delivering positive results!