It's never too late to plan…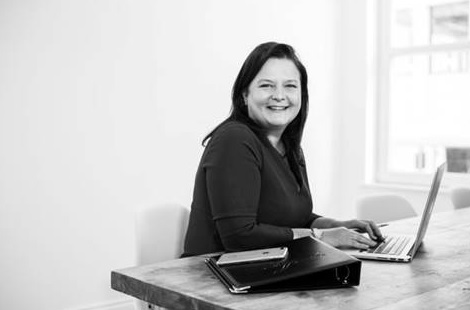 Now is the ideal time to carry out a full review and get on top of your finances as the UK emerges from Lockdown. 
"Ask yourself some hard questions and take professional advice" says Sheena Doherty, a Halifax-based senior management wealth consultant with Sovereign Wealth as the country adjusts to the "new normal".
Here Sheena, who offers more than 29 years' professional experience, looks at the necessity for carrying out a comprehensive financial audit and planning effectively for the future. She also reiterates the message that it's never too late to plan.
The importance of a financial MoT – What does your future hold?
It can be easy to view the future as being unpredictable and difficult to forecast but planning ahead is vital. Effective planning can smooth out many uncertainties and setting goals and aspirations will help you to think more clearly and help pave the way to more predictable outcomes.
In essence, planning helps you to:
Identify targets and aspirations
Make important decisions in a timely way
Take care of those you love
Look forward with confidence.
Effective planning is vital for everyone but especially so for women, who are still more likely to be impacted by family commitments than men.
Sheena said: "As women, it may feel like we're being penalised, wherever we look, but that doesn't mean we can't do anything about it.
"Planning earlier and investing sooner can help you manage the impact of life events, such as starting a family or caring for elderly parents or relatives.
"Experience shows that women are excellent planners. They tend to be good at budgeting and saving for a rainy day.
"But our more cautious approach, may mean that we save cash, rather than making investments."
For those in their 20s or early 30s – Enrolling in a workplace pension is always worth exploring.
Thanks to the power of compounding, even a small amount of money put away early on can make a big difference.
Likewise, for those in their 40s, 50s or 60s, there is still plenty you can do.
Consider taking advice on how to track down pension pots that may have accumulated from different jobs and are maybe lost or forgotten.
It is possible that these existing funds could be working a lot harder and more smartly for you.
If you've taken a career break, or worked part time, check you have made sufficient National Insurance contributions to quality for the full state pension.
You can do this using the Government's free, online pension checker.
If there is a shortfall, you can top them up by applying for National Insurance credits.
Now is the time to make the most of surplus income and capital to start accumulating wealth for the fun things you want to be doing in later life.
Likewise, look at how much you've got saved in cash for emergencies. Depending on your circumstances, any surplus might be better invested.
Your goals and aspirations are achievable as long as you take the time to actively plan for these to financially happen
The value of an investment with St James's Place will be directly linked to the performance of the funds selected and may fall as well as rise. You may get back less than the amount you invested.
Getting in touch – we are available during normal office hours, by telephone, email and also via online links.
For an initial, no obligation chat please email Sheena at sheena.doherty@sjpp.co.uk or give her a call: Tel: 01422 893531: Mobile: 07858 799596.
Check out her website at www.sheenadoherty.co.uk [sheenadoherty.co.uk]
Sovereign Wealth is an Appointed Representative of and represents only St. James's Place Wealth Management plc (which is authorised and regulated by the Financial Conduct Authority) for the purposes of advising solely on the Group's wealth management products and services, more details of which are set out on its website at www.sjp.co.uk/products. Sovereign Wealth is a trading name of Sovereign Wealth LLP.