People: Pure Retirement; Smith Brothers; and more
Yorkshire-based lifetime mortgage provider, Pure Retirement, is expanding its Intermediary Sales team due to an increased demand for its services.
National coverage will be split into three regions (North, Central and South) with each region being assigned both a field-based business development manager (BDM) and an office-based Telephone BDM.
Office-based staff will be managed by Megan Dutton, who joined Pure earlier this year with over 10 years of sales experience.
Hattie Tales progresses from her former role as BDM for the South West to become National Accounts Manager, responsible for the management of field-based BDMs.
The North will be covered by Daniel Edmondson and Daniel Crowther, both experienced at Pure Retirement in their previous sales team roles.
The Central region will be managed by Anna Thompson and Karen Banks, both of whom are recent recruits to Pure, arriving with considerable experience within financial services and the mortgage sector and keen to make an impact in their new roles.
Jane Forshaw and Nakita Moss will oversee the South, the pair having joined Pure in 2018 and 2019 respectively, putting their combined expertise to great use in delivering a first class service.
Speaking of the expansion and restructure, head of Intermediary Sales Chris Flowers said: "In the current climate, more and more people are starting to explore equity release as an option.
"So it's more important than ever that lenders have an effective team in place to help support advisers.
"Our team developments, alongside our recent range of virtual events, are part of our commitment to provide a first class service no matter what's going on in the world at large.
"We're here and always will be here to help grow the market through a supportive and collaborative approach, providing advisers with the resources they need to best meet their customer needs."
:::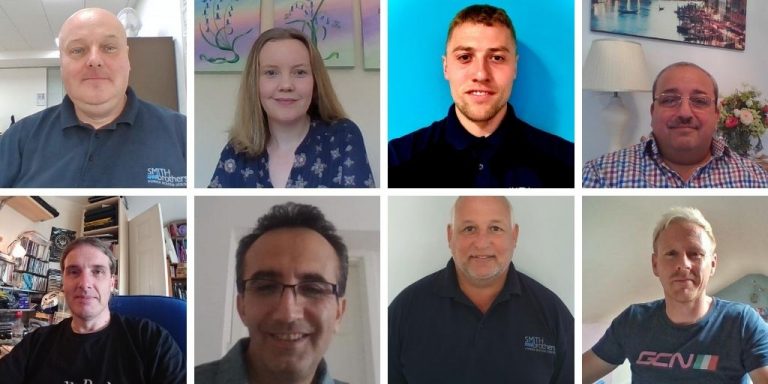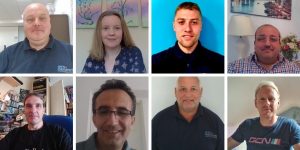 High voltage electrical engineering firm Smith Brothers has added 39 years of power system design expertise to its portfolio with a quartet of specialist appointments at its Sheffield office – doubling the headcount from four to eight.
Elland-headquartered Smith Brothers opened its second Yorkshire premises – on Parkway Avenue, Sheffield – in September 2018, to further bolster its extensive remit of turnkey electrical engineering services and has overseen the delivery of 16 projects since its inception.
Having added civil design engineer Sameh Dawoud to the team earlier this year, Tom Kirkham has since joined as a primary electrical design engineer, bringing with him nine years of experience within the sector, from employers such as ABB Power Grids and Morrisons Utility Connections.
Working part-time while studying for a PHD in electrical engineering and SMART grids at the University of Strathclyde, Kianoush Naraghipour has also come on board as an earthing design engineer.
Having worked in UK-based electrical systems since 2010, he brings experience from BPI, Synergy, UKPS and Morrisons Utility Connections.
The final appointment, senior protection and controls (P&C) design engineer Scott Walker, adds a further 20 years of experience to the team.
His role will involve developing and reviewing technical specifications and drawings, as well as aligning engineering deliverables with project requirements.
Richard Furniss, senior design manager at Smith Brothers power system design, said: "As our reputation as an ICP and EPC specialist flourishes, we are finding that clients which enlist us for complex connection projects also require extensive studies and expert design skills – including civil and structural alongside core electrical.
"With a large number of high voltage connection projects currently in planning, design and construction, the demand for electrical design services has grown exponentially and we're proud to be able to further enhance our offering and overall service to clients with these latest appointments."
In the wake of several significant project wins, the firm is still recruiting for high voltage cable jointers and electrical fitters.
:::
The chairman of the Bradford Economic Partnership is standing down after three years.
Football chief Dave Baldwin joined the board in summer 2017 with the goal of making Bradford a better place for everyone who lives and works in the district.
As chairman, he oversaw the development of the economic growth strategy and helped put in place the means to measure progress against ambitious targets.
In the year after launch, the district recorded 4,100 new companies, 6,500 new private sector jobs, growth in weekly workplace earnings and a boost in the number of women from ethnic minorities in employment.
The strategy identified four key opportunities for Bradford: its young and enterprising population, distinctive offer with unique architecture, heritage and cultural assets, growth potential and global connections.
It aims to promote closer partnerships between the public and private sector to help improve opportunities for young people in the district.
Baldwin said: "I would like to thank the board of the Bradford Economic Partnership for giving maximum effort to our cause.
"We have managed to get everyone's noses pointing in the same direction as shown by the success of Bradford Manufacturing Weeks.
"The showcase for schools was initiated by Nick Garthwaite, then Bradford Chamber president, and wholeheartedly supported across our district.
"We are also building a strong network of 'Bradvocates' – champions who will fly the flag for Bradford, near and far.
"With our entrepreneurial spirit, diverse economy and resilient communities I believe we are well placed to bounce back from the pandemic."
Baldwin was a successful entrepreneur in the recruitment sector before entering the football business, serving as chief executive of Bradford City FC and Burnley FC. He started his new role as CEO of the English Football League in June.
Kersten England, chief executive of Bradford Council, said: "We are sad to see Dave stand down but thank him for his big contribution to the economic regeneration of our district.
"He proved to be an inspirational chairman and we look forward to keeping in touch."
:::