People: ROCOL; OBI Property; and more
Leeds-based international lubricants manufacturer ROCOL is extending its support for UK customers with the appointment of a new sales engineer.
Richard Cobley joins the firm in the role of sales engineer covering the Midlands.
He started working in his family firm straight from school and gained experience taking on a range of different roles.
From there, he furthered his knowledge and experience working for Bibielle as a regional technical sales manager and Saint-Gobain Abrasives in the position of territory sales manager.
He said: "The opportunity to join an organisation that is well structured and has such a fantastic reputation is one that I knew I had to take.
"Being given the opportunity to work with high quality products and deliver the great levels of service that ROCOL customers have come to expect is something that excites me a lot.
"I joined ROCOL just before lockdown and have used that time to learn more about the business, products, service and support.
"I've kept busy and it's great to be out meeting people now and helping them solve problems. I believe my experience and skills will be utilised greatly in my new role."
Alan Rankin, regional sales manager, for ROCOL, said: "We're really pleased to have Richard joining us. He has considerable experience and has demonstrated his passion for delivering first class service and solutions to customers' problems.
"I know his knowledge and commitment will benefit both our existing clients and those who move over to ROCOL products in the coming months and years."
:::
Leeds and Manchester-based OBI Property has made six hires across a variety of departments despite the disruption inflicted by COVID-19.
Kate Jackson joined in February from JD Sports as a workplace consultant and interior designer.
Previously she worked at Space Invader and has a wide range of experience on commercial interiors projects. Her appointment further bolsters the Workplace Consultancy team which is currently designing some of the most high-profile offices in Manchester.
During the lockdown, Andrew Crabtree and Jordana Anderson both joined the Transactions and Asset Management team.
Crabtree, a chartered surveyor, joins the team from the Cushman Wakefield office agency department. Anderson's move from aviation sales will see her focus on managed and flexible workspace, events and social media.
In addition to the above, OBI has added three more members to the OBI Academy.
Launched last year, the Academy was set up to nurture some of the industry's best young talent and ensure OBI has a pipeline of candidates to support its growth ambitions.
Olivia Ritchie, a graduate in Real Estate from Sheffield Hallam University recently completed a one-year placement with Knight Frank and will work towards her APC in the Transactions and Asset Management Team.
Ruth Goldacre also joins from Salford University on a year long placement in the Building Consultancy team as part of a Building Surveyor degree. In September, Sam Corby will join the Leeds office on a year long placement from Sheffield Hallam.
Will Lewis, a founding director of OBI Property, said: "We are always looking to strengthen our offering at OBI and a key component of this is ensuring we have a top-tier team.
"Each of these new appointments will make a real difference to the multitude of services offered at OBI and we are focused on continuing to deliver a unique service that sets our business apart and allow us to deliver the OBI Difference.
"Many of the larger firms have closed the door on employing graduates and the implementation of training programmes.
"We have always been committed to grow talent and this won't change even in these more challenging times."
:::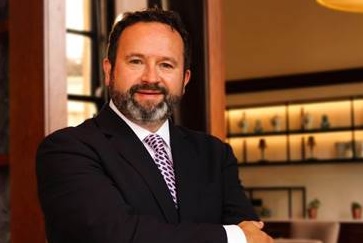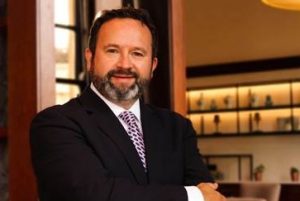 Simon Mahon has joined luxury five star hotel, The Grand, York as general manager, bringing with him over 20 years of experience within the hospitality industry.
Prior to his appointment at The Grand, Mahon was director of operation for Europe's fastest growing aparthotel company, edyn, where he headed the opening and operations for SACO and was instrumental in leading the growth of the Locke brand.
In addition to this, he has a wealth of previous hospitality experience working as General Manager of the luxury Lancaster Hotel in Bangkok along with holding various roles at the likes of Park Plaza and Whitbread.
Commenting on his many years working in hospitality, he said: "We look after people who are away from home and we make them happy. What could be better than that?
"I love working within this hospitality industry, and I'm excited to work alongside the team at The Grand to keep delivering excellence."
He added that he is keen to see an uplift in local residents visiting the The Grand and exploring everything it has to offer.
"We have so much available to make a visit special, from taking a class at our Cookery School to enjoying a glass of fizz in one of our lounges," he said.
"We're looking forward to making the hotel, not just a place to sleep, but a hub of activity and a destination in itself."