Recruitment business sees second year turnover double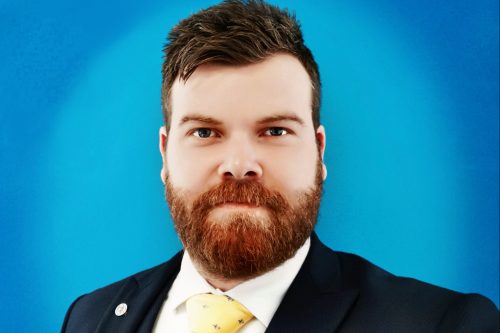 A Doncaster-based recruitment agency has reported a substantial increase in turnover for its second year in business.
Orb Recruitment, which began trading in April 2018, has continued to be busy over recent months, supplying key workers into the healthcare sector throughout the pandemic, as well as working with the manufacturing and production, construction and engineering industries.
The firm, based in Doncaster, has revealed a 100% plus increase in turnover between 2018/19 and 2019/20, with year-end revenue reaching more than £2m.
Now, as part of its future growth plans, the company is moving into a larger, self-contained annexe at Balby Court Business Centre.
And it hopes to recruit two extra consultants to the team, while expanding the services offered into other sectors and industries.
Stewart Olsen, managing director of Orb Recruitment, said: "There's no doubt that we have all faced an incredibly difficult time recently as we've tried our best to navigate the unprecedented challenges the coronavirus pandemic has brought.
"But the Orb team has worked incredibly hard over the last two years to build a robust business with the right foundations that I am confident has given us the longevity to not only survive but thrive and our latest figures are testimony to that approach.
"The last few months has given me the chance to really focus on the business and ensure we go in the direction I want it to.
"I have always had exciting growth plans for Orb Recruitment and that hasn't changed so we're now looking to start actioning some key developments.
"By moving offices to a more suitable space, we now have an ideal base for our team and will be recruiting in the very near future.
"We also want to enter into some key new sectors and relaunch our website as well as improving IT infrastructure with a state-of-the-art management system.
"I hope Orb can play a part in helping to get Doncaster back on its feet. We are extremely proud to be part of the business community here and I hope we can all pull together as one moving forward."
The business has recently launched a Redundancy Support Service which is free of charge and aims to work with organisations to help staff who are going through a redundancy process.
Olsen added: "We are now in the unfortunate position where businesses are going to have to make some really tough decisions including the prospects of redundancies.
"Our service, which is free of charge as part of our corporate responsibility programme, provides a dedicated, site-based point of contact for employers that their staff can access to help them through what can be a very turbulent time and enhance their prospects for future employment."