Former city casino to become managed workspace
Workspace and hospitality destination operator, All Work & Social, has unveiled plans to expand its Department portfolio with the addition of Department Casino, at Leeds Dock.
It is intended to be a dynamic destination where ambitious tech, media and creative businesses can grow and network.
Situated within the former Leeds Casino development, the 55,000 sq ft Department Casino will pioneer a modern way of working with flexible office space and in-house wellbeing amenities.
The space will provide various working solutions for small start-ups through to large established businesses, with hot desks, resident desks, private office suites, satellite office functions, meeting and event spaces and a glass boardroom across three floors.
Members will benefit from added flexibility and support to expand their business within the building, as well as access to industry networks and partnership initiatives.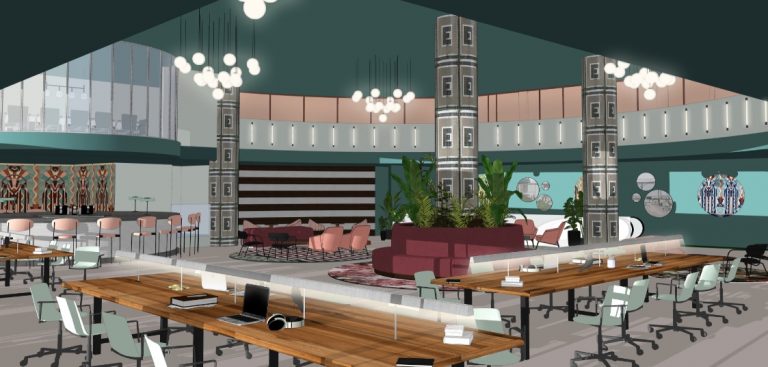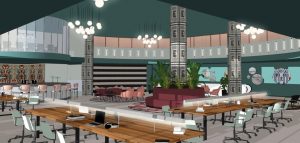 To encourage a work life balance and foster creativity, Department Casino will also house a cinema, an outdoor roof terrace, lounge and the Clubhouse – Department's signature bar and events space.
Each social outlet will provide members, artists, collaborators and creators with a platform to showcase their work and host events of their own.
Influenced by the casino's original story, the development will retain as many Art Deco and 20th century post-modern features as possible.
Studio HART will undertake the task of incorporating existing features of the building and overseeing the interior design.
Anthony Powell, managing director at Department, said: "Our extensive experience of what people want from a workplace will be rolled out in the surroundings of this stunning casino.
"We will enhance the ex-casino's features and bring to life a must-visit place for work, social and wellness. Our design and hospitality-led approach results in the complete workplace destination.
"We're pleased to introduce Department to Leeds and continue to set a high standard of aesthetics, member benefits and workplace perks.
"The building, like all our other sites, is designed to evolve and grow with each business, with provisions ranging from single co-working hot desks available for an afternoon, to meeting rooms and managed office spaces available for businesses of up to 200 people – we all flourish together."
The new managed workplace concept is set to open in spring 2021 and will complete the Leeds Dock development by Allied London.
The creative waterside community is also home to Sky – the broadcaster has a 62,000 sq ft world class tech hub here – and Channel 4, which is launching a new daily live television show from Leeds Dock in September 2020.
Elizabeth Peckett, asset director at Allied London, landlords of Leeds Dock, said: "Department Casino will be a great addition to Leeds Dock, adding critical mass to the workspace choice in the cluster.
"It offers a diverse inventory of spaces for pioneering media and tech companies, and will provide new ways to network and collaborate with other occupiers such as Sky, Intermarketing and Journey Further.
"This is really exciting for Leeds Dock and brings a real feeling of enterprise.
"The dock continues to thrive post-Covid-19, and our tenants have felt safe to return to their spaces following lockdown.
"What's more, it's an easy to access haven next to the city centre. We have a 1,600-space car park, bikes to hire and safely store, and water taxis, running from Leeds Railway Station."