Renewable energy company celebrates growth with new creative approach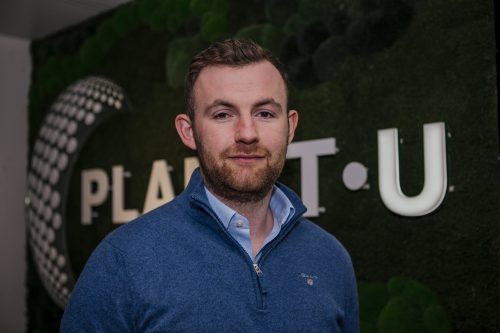 The Uk's fastest growing independent, renewable energy company, Planet-U Energy has announced a creative approach following two years of growth.
The Leeds-based business which was founded in 2018, has grown from having one employee to a team of 50, with plans to recruit a further 100 employees in its telesales and strategic business development divisions before the end of the year.
The new approach was designed by local design agency CreativeRace and seeks to reflect the forward-thinking and ambitious personality of the business' founder Grant Nicholson.


Nicholson said "The symmetrical brand mark, comprising of a globe shape and a growing plant, symbolises just what we're about; a clearer, greener pathway to a better future for all. The colours draw inspiration from renewable energy, such as solar power, wind, bio-thermal and hydro power, so it has a much deeper meaning than a fancy logo and collateral to match, it's a trademark to be proud of.
"Despite our escalating success and the challenges that Covid-19 has brought all aspects of business, our brand values remain very clear and true. Each and every member of staff is encouraged to totally project our brand energy and beliefs, to allow businesses to support the renewable revolution which we are spearheading."
The company's success has also seen it take new space in One Park Row, operated by Gilbanks.
Planet-U Energy is working with companies including Haribo, Leeds Rhinos (Headingley Stadium), Imageco and Caddick Construction.