People: Linley & Simpson; GWE; and more
X

Register for free to receive latest news stories direct to your inbox
Register
A Yorkshire estate agency has unveiled the new head of one of its flagship city centre branches and its portfolio of 1,900 homes to rent.
Emma Kerrywood has been appointed senior branch manager at the central Leeds office of Linley & Simpson with Morgans, based at Dock Street.
She will spearhead a team of 25 city living specialists, managing a letting portfolio of more than 1,900 homes and a collection of homes for sale totalling £17m.
She brings to Linley & Simpson more than two decades of property expertise gained across Leeds city centre and the wider Yorkshire area.
For the previous three years, she was head of residential lettings at fellow Yorkshire independent agency, Dacre, Son & Hartley.
Linley & Simpson's chief executive, Will Linley, said: "We are thrilled to strengthen our management team by capturing someone of Emma's calibre, and track record in customer service.
"She is one of the most familiar and trusted faces to both tenants and landlords across Leeds city centre.
"Her insight into its thriving property market, especially the buy-to-let opportunities that exist, will be a real asset amid growing tenant demand.
"It's also a role that sees Emma's career turn full circle – returning to head the same Leeds office which ignited her passion for all things property, and where she remained a key member of the Morgans team for 18 years."
Kerrywood, who is also a former UK president of Junior Chamber International (JCI), said: "It's an exciting time to return to my Leeds city centre roots, with cranes returning to the skyline in increasing numbers to lead the next phase of new build.
"When I started my career, there were only around 500 residents living here. Now there are over 12,000 and over the next decade we expect the population to surge past 20,000 as the resurgence in city and waterfront living gathers pace."
Linley & Simpson operates 20 branches across Yorkshire and The Humber, and incorporates the Morgans brand at two of its offices – Leeds city centre and Headingley – after acquiring the agency last year.
:::
Sheffield-based GWE, which makes energy saving products, has made a series of new hires as it eyes expansion in 2020.
The company, which has been manufacturing in Sheffield for over 26 years, has grown since lockdown has eased, bringing three new staff on board.
The engineering team has expanded with the appointment of Shane Ashton as lead electro-technical engineer.
Ashton, who comes to GWE with a first class master's degree in electrical engineering, will help the business's growth strategy while focusing on the manufacturing processes and product development of the eco-max range.
In addition, the company has also added to its marketing team and finance team to help reach its ambitious growth targets for 2020 and beyond.
Managing director Wayne Cramer said: "We've seen a surge in enquires from businesses and homeowners as they look to make savings and become more energy efficient as they get back to their lives and business as normal.
"These strategic additions to our team will continue to put us in strong position as we look to the future."
GWE manufacture eco-max voltage optimisers, an electrical appliance that reduces energy consumption, as well as lowering carbon emissions, protecting electrical equipment and helping businesses and homes to become the most energy efficient they can be.
Earlier this year, the firm reached the milestone of 10,000 installations of its products across the UK.
:::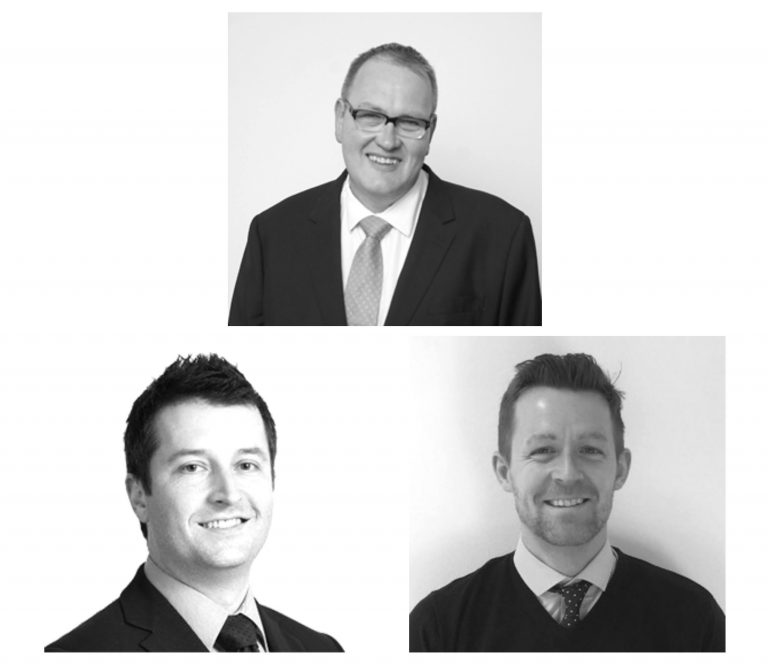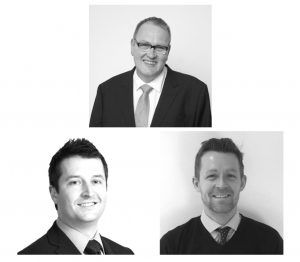 Sanderson Weatherall, a firm of Chartered Surveyors, property consultants and business asset advisors, has made three partner announcements in its asset-based lending and machinery and business asset teams across its Leeds and Manchester offices.
They are Chris Brooke (Asset Based Lending, Leeds), Mark Rowlands (Machinery and Business Assets, Manchester) and Stephen Jepson (Machinery and Business Assets, Manchester).
The promotions follow another strong quarter of trading for the teams, despite the Covid-19 pandemic.
Neil Simpson, head of Machinery & Business Assets and Christian Humphreys head of ABL Valuation & Advisory at Sanderson Weatherall commented: "Chris, Mark and Stephen have consistently demonstrated their ability deliver independent valuation appraisal and disposal advice of the highest quality, to build strong client relationships and have become invaluable members of the team over their time at SW.
"The pandemic has undoubtedly been a challenging time for all businesses, not least the real estate and business assets industry.
"Throughout this difficult period we have continued to invest and develop the business and these promotions further demonstrate our commitment to growth as we look forward to the coming period."
Brooke is a debt and working capital management specialist who joined Sanderson Weatherall in 2016.
He brought with him a wealth of experience, having previously worked at BDO and PriceWaterhouseCoopers.
He enables Sanderson Weatherall to offer a complete asset advisory service, including valuation, advice and management across all asset classes.