More than 125 new skilled jobs created at innovation hub
The University of Leeds' innovation hub Nexus is celebrating its first year of success for its business and university community.
Over the last 12 months, the community of over 35 businesses based at Nexus has marked a number of achievements including:
Creating over 125 new highly-skilled jobs in the region
Plans to create another 350 jobs over the next year
37 new products and services created
A £2m increase in collective turnover
£10.8m secured in grant funding
£3.5m invested in vital research and development
Dr Martin Stow, Nexus director, said: "Our vision is for the University of Leeds and Nexus to become an even stronger powerhouse for innovation, recognised nationally and internationally as a benchmark for how universities should collaborate with businesses to deliver societal and economic impact.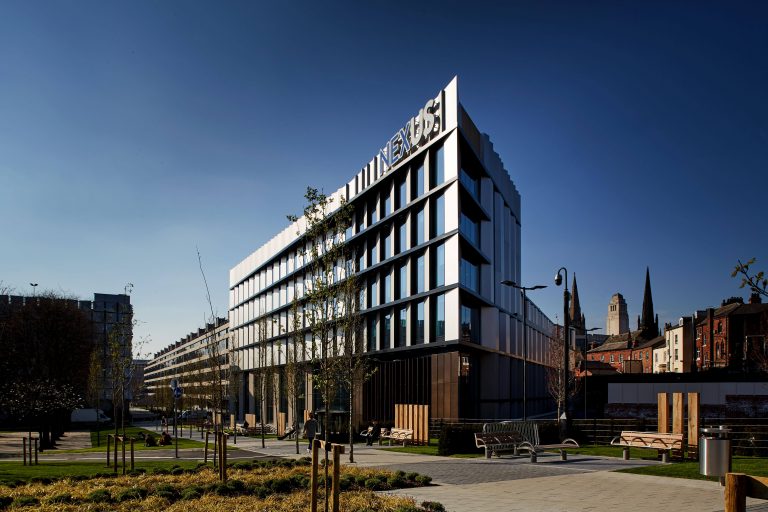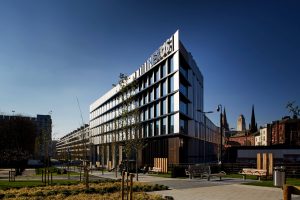 "Thanks to the brightest entrepreneurial and academic minds, our community is accelerating that vision with some truly innovative and ground-breaking results.
"It's been a really inspiring first year for members of the Nexus community, who are scaling up fast, creating jobs and a wealth of products and services to drive the economy forward.
"Investment in research and development has been identified as crucial for future growth and our member businesses are leading the way – and bucking the declining regional trend – with vital investment in R&D to bring about transformative change across the healthcare, data, engineering and environment sectors."
Nexus is home to high growth businesses working with the university on ground-breaking initiatives that are helping to tackle some of society's biggest challenges.
Most recently, and in response to the COVID-19 crisis, artificial intelligence innovators Scaled Insights have led a survey analysing the general population's thoughts and behaviours relating to the pandemic.
The project is providing vital data to inform public health services, charities and Government on future support services and is led by Dr Stuart Flint, associate professor of psychology at the university and Scaled Insights company president.
The survey findings have most recently been presented to West Yorkshire Combined Authority.
Stuart Sherman, Scaled Insights CEO, said: "Collaborative working is behind every project we undertake and provides so many benefits, that's why partnership with the University of Leeds was fundamental to our choice to move our headquarters from Canada to Leeds.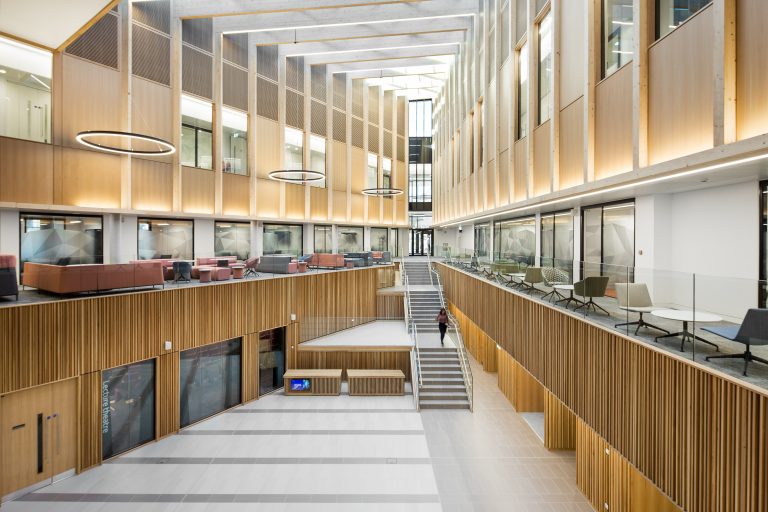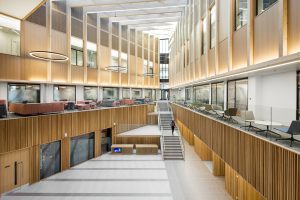 "Being part of the Nexus community means our AI expertise can be combined with the brilliant academic minds of the University, often using interdisciplinary research to work in true collaboration."
Sir Alan Langlands, vice-chancellor of the University of Leeds, said: "Universities must continually adapt and change, particularly in their vital support role for agile and innovative businesses.
"Nexus has lived up to its name as a true innovation hub for Leeds and the city region, allowing us to ensure businesses are able to access the extraordinary talents, skills and academics the university has to offer."
Professor Lisa Roberts, the university's deputy vice-chancellor: research and innovation, added: "At the launch event for Nexus a year ago, I spoke about the vital role universities have to play in supporting innovation and productivity, never has this been more important as economies look to recover post in a post Covid-19 world.
"In an incredible first year, the collaborations we have forged through Nexus have exceeded every expectation in delivering real impact.
"I am sure Nexus will continue to be a catalyst for innovation across the region and beyond."