Coronavirus business update: Latest news across Yorkshire
Yorkshire-based Tomasso Brothers Fine Art has received support from Barclays through the Government backed Coronavirus Business Interruption Loan Scheme (CBILS) to maintain its trading through the COVID-19 crisis.
The business was established in 1993 by owning partners and brothers Dino and Raffaello Tomasso.
Located at Bardon Hall, Leeds, the business launched its London Gallery in St James's in 2013.
It is recognised internationally for specialising in important European sculpture from the early Renaissance to the Neo-Classical periods, with a particular knowledge of European Renaissance bronzes.
Dino Tomasso said: "The impact of COVID-19 has had a material impact on our business which relies on social interaction and client relationships.
"The CBIL Scheme has enabled us to work through these uncertain times, including how we can potentially re-open our galleries and arrange private viewings whilst adhering to social distancing regulations.
"We have invested in our 21-year relationship with Barclays and feel that they understand our business."
The company employs a team of 10 skilled staff.
John Gray, Barclays relationship director, put together the funding packages.
He said: "Tomasso Brothers Fine Art has a strong family pedigree and their specialist knowledge is considered to be among the best in the world.
"The close relationship we enjoy has enabled us to secure the future of the business and their highly skilled employees.
"We look forward to seeing this internationally acclaimed business go from strength to strength as we return to more normal times."
:::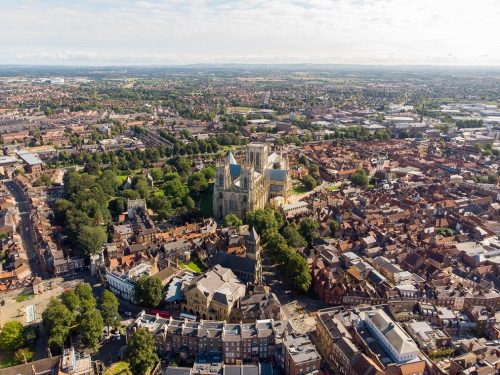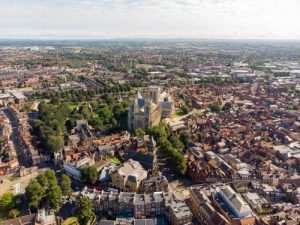 Plans to create a new City Skills and Employment Board to support residents and businesses in York to manage the economic impact of Coronavirus, will be considered later this month.
The plans have been drawn up in response to the emerging impact of the pandemic on the city's economy.
Under the plans, the City Skills and Employment Board will include representatives from York Chamber of Commerce, Federation of Small Businesses, Institute of Directors, York Professionals (business support network), vocational training providers, private sector training and skills providers, TUC, Jobcentre Plus and Department for Work and Pensions, as well as from City of York Council.
Board members will be asked to oversee the creation of an Adult Learning and Skills Strategy to set out how York can develop skills and employment opportunities that support a sustained economic recovery.
The proposals will be considered by Councillor Andrew Waller, executive member for economy and strategic planning (including responsibility for skills) at a decision session on 22 September.
Cllr Waller said: "Given the economic situation, it is important the city works together so there are the resources for skills, and retraining for all who will need it in the future."
:::
Independent business lender White Oak has today announced it has £10m to lend to businesses across Yorkshire as part of the Coronavirus Business Interruption Loan Scheme (CBILS)
The scheme enables lenders to provide facilities of up to £5m to smaller businesses across the UK which are experiencing lost or deferred revenues, leading to disruptions to their cashflow.
White Oak offers borrowing from £75,000 to £5m over either 12 or 24-months.
Interest on a CBILS facility is covered by the Government for 12 months. Additionally, White Oak customers are offered a payment holiday of up to 12-months, enabling them to recover from the crisis without the immediate financial burden of repayments.
Businesses interested in applying for a CBILS loan and being encouraged to do so before the scheme closes to new applicants on 30 September.
Andy Davies, managing director of loans & leases at White Oak, said: "Yorkshire boasts a vibrant SME community, and we're excited to support those businesses in their recovery from the COVID-19 pandemic.
"The CBILS deadline fast approaches and we're confident our straightforward lending approach with on-demand local expertise means that SMEs get the support they need when they need it."