Coronavirus business update: Latest news across Yorkshire
A Covid rescue package aims to save thousands of jobs and transform the business economy of South Yorkshire.
Fully funded training for hundreds of business owners and staff is being fast-tracked in a bid to stave off the very worst of the impact of the pandemic in Sheffield, Barnsley, Rotherham and Doncaster.
The "Plan. Grow. Do." programme – which is financed by Skillsbank – is providing Sheffield City Region's businesses with the critical skills to compete in a world that has been fundamentally changed by the pandemic.
Steve Knapp of Plan. Grow. Do said: "The heavy industrial base of the Sheffield City Region has been built on traditional methods of selling and marketing. Covid-19 has dealt a body blow to everything from face-to-face networking to doing business on the golf-course.
"Businesses need to transform their marketing and selling methods to survive in the post-Covid world."
50 business leaders from the Sheffield City Region were invited to trial the Plan. Grow. Do. training in July/August 2020.
Skillsbank – which is part of the Local Enterprise Partnership – is now funding hundreds more places and wants the region's business sector 'digitally fit' by March 2021.
The programme has been devised by two influential sales and marketing experts – Steve Knapp and Rob Taylor. All the training will be delivered live and online.
Knapp's selling techniques have been adopted by one of the world's biggest brands – Shell. In 2019 he released an Amazon book 'FunnelVision – Selling Made Easy' which has introduced his teachings to businesses and entrepreneurs worldwide.
Taylor – a Sheffield-born marketing expert who has worked with the likes of Amazon and Google – has won plaudits for his work helping over 300 traditional businesses embrace and harness the power of the digital economy in recent months.
He said: "Covid-19 has seen great swathes of the business community switching to working online. New buying habits have been formed and if businesses don't embrace this new way of working, they won't have a business."
Places on the training programme are being booked on a first come, first served basis: https://plangrowdo.com/online-live-funded/
:::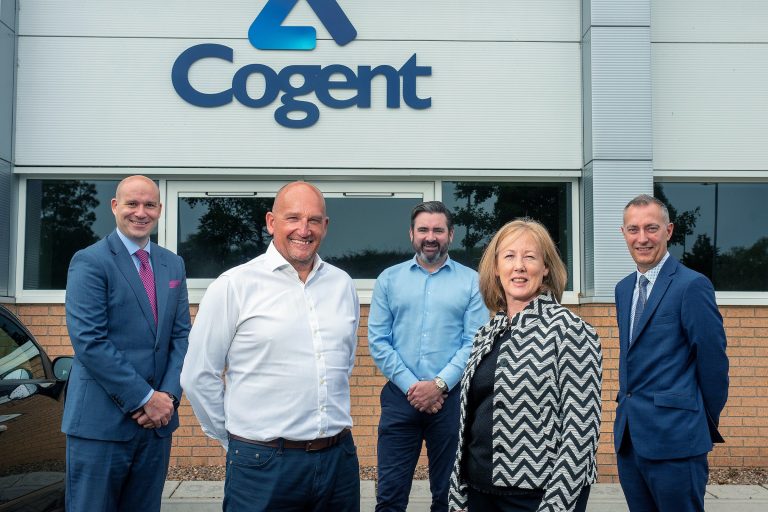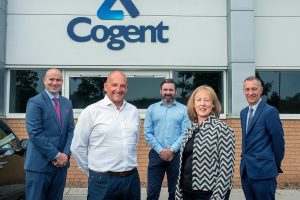 Doncaster-based mechanical and electrical engineering firm Cogent Projects Ltd has received a six-figure CBILS-backed loan from NPIF – FW Capital Debt Finance, which is part of the Northern Powerhouse Investment Fund.
Through the Northern Powerhouse Investment, FW Capital is able to loan between £100,000 and £750,000 backed by CBILS to SMEs that are experiencing lost or deferred revenues, leading to disruptions to their cash flow.
Both new and existing customers are eligible to apply.
Cogent Projects received a £250,000 investment to support the business during a period of trading uncertainty due to Covid-19 and to help finance its ambitious expansion plans.
The company specialises in both housing and design and build projects and works nationwide with blue-chip clients. It had a turnover of £8.8m last year.
Recent projects saw Cogent work on the new Royal Shakespeare Company Costume Workshop in Stratford-upon-Avon and on a large-scale heating contract for the Ministry of Defence in RAF Wittering.
The FW Capital deal was introduced by Karl Hodson of BTG Advisory and was completed by FW Capital Investment Executives Andy Castle and Anne Blanden.
The NPIF funding will allow Cogent to continue with its growth trajectory, potentially creating 11 new jobs over the next three years, with sales revenue anticipated to increase to £15m.
FW Capital investment executive, Andy Castle, said: "Cogent Projects is a well-respected company that provides a top-quality service to clients across the country.
"This funding will allow Cogent to continue with its expansion plans, which will safeguard and create jobs for the future.
"It's been a pleasure to work with Cogent Projects to understand the strategic and operational challenges faced by the business and secure the appropriate funding solution to keep it on its exciting growth trajectory."
Robert Daniels, Cogent Projects chairman, said: "Securing the backing of FW Capital with an NPIF loan backed by the Coronavirus Business Interruption Loan Scheme has provided us with the support we needed during a period of significant uncertainty.
"At Cogent Projects, we pride ourselves on providing the highest standard of work to our clients every time.
"This investment has not only safeguarded jobs, but has given us the funding to continue with our growth plans and our goal of creating 11 more positions across our business."