People: MechFS; Flint Hyde; Clarion; and more
Doncaster-based mechanical and engineering firm MechFS has announced the appointment of Mike Kendon as its new CEO, effective from October.
He brings to the position a wealth of experience and knowledge and is a seasoned executive whose professional experience includes business development, corporate M&A (internal and advisory), management & finance.
With a degree in International Business and an MBA from Henley Business School, Kendon joins MechFS following a successful period as managing director for North America at Soventix, a German-headquartered company focused on the development and engineering, procurement and construction of renewable energy projects in international markets.
He joins the company as MechFS celebrates another year of growth despite the pandemic, after completing its 11th year in business with a record-breaking turnover of over £47m and total group turnover of £73.5m.
The firm has also taken acquisition of a site in Bawtry where a new headquarters is currently under construction and when completed, will support the company's growth and expansion strategy.
Kendon will take over from current CEO Paul Sutherland, who in addition, has been appointed chairman of MechFS.
Sutherland said: "Mike joins us with a proven track record of success in many areas including corporate finance, business growth and technology development, combined with his leadership credentials and significant experience.
"It's clear he will be an asset to our growth strategy and I look forward to working with Mike as we continue to expand."
Kendon said: "I very much look forward to putting my skills and experiences to work at MechFS, as it continues to expand its position in the built environment sector.
"MechFS has grown solidly by ensuring it leads the field in the use of technology, augmenting its established reputation within MEP engineering, procurement and installation – all of which is delivered through an unrivalled customer service ethos.
"I look forward to working with the team that have achieved this and to contribute to the company's continued growth, including strategic options to further enhance and expand the company's business."
:::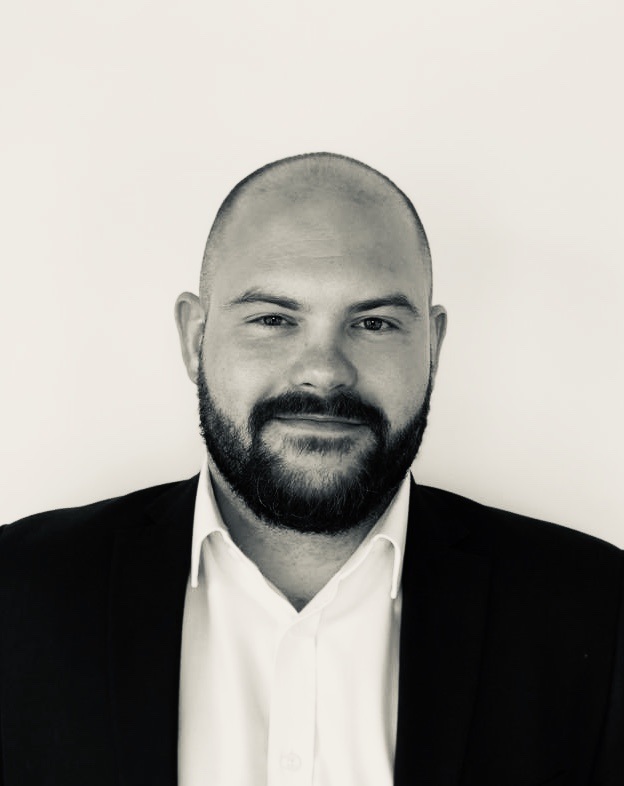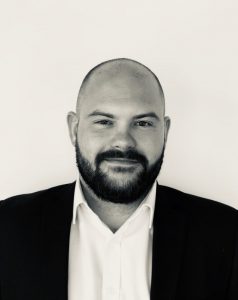 International executive search specialist, Flint Hyde, has appointed Ben Robson as associate director to lead on industrial markets; packaging, sustainability and industry 4.0.
He joins the Leeds office of Flint Hyde, working on executive and senior management appointments across the globe.
He brings over ten years' experience in professional recruitment, during which time, he has developed an extensive network of industry-leading clients, delivered pan-European multi-role recruitment fulfilment and business leadership assignments.
Robson said: "Packaging, sustainability and industry 4.0 are all huge industries and are front of mind for consumers, manufacturers and retailers, but what this means from a talent perspective is only just taking shape.
"This is a real growth area for those that embrace this brave new world and something I am thrilled to be driving forward through my exciting new role with executive search specialists, Flint Hyde."
Jonathan Flint, director at Flint Hyde, said: "Ben is a great addition to our highly experienced team of consultants and researchers, bringing with him specialist knowledge in key industrial markets.
"Ben's reputation for delivering, combined with his obvious passion, makes him the perfect fit to drive forward the expansion in packaging, sustainability and industry 4.0 sectors.
"We look forward to drawing on his experience to continue to strengthen our offering to clients and brands globally."
:::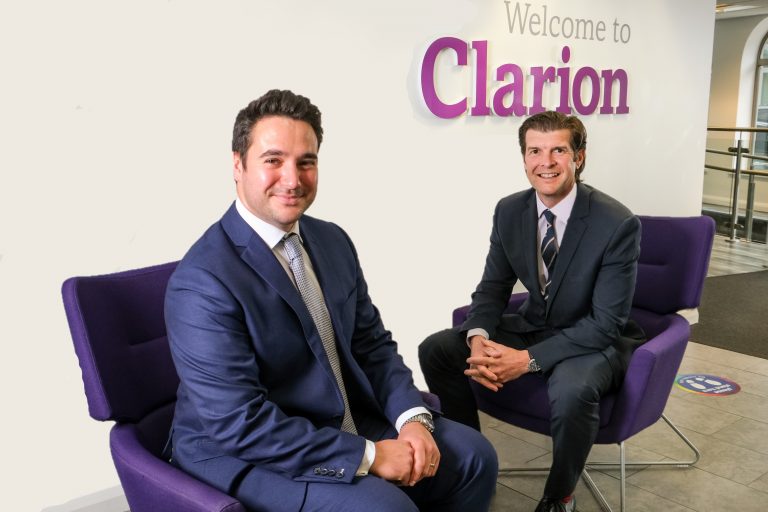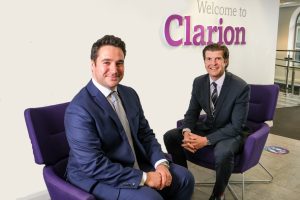 After more than 10 years working for a 'magic circle' firm in the City, seasoned litigator Rob Stewart has joined Clarion's growing commercial dispute and resolution practice as a legal director.
Having qualified in 2011, he went on to work for international law firm Clifford Chance for over a decade, rising through the ranks to senior associate and working on a number of high-profile cases.
Primarily a contract and corporate litigator, Stewart works across all industries and sectors advising blue chip corporates, international banks and private equity portfolio companies alongside entrepreneurs and owner-managed businesses.
He also advises institutional trustees and high-net-worth individuals with contentious trust matters.
Stewart has worked with a number of the world's largest companies, banks, and governments on some of the biggest cases in the English courts over the last few years.
He now returns to Yorkshire to join Clarion's expanding commercial litigation team as a legal director.
He said: "I am excited to join Clarion's ongoing growth story. It is a progressive firm that is really making waves locally, nationally and overseas, and is extremely well regarded by those in the know as a firm that houses exceptional lawyers who focus on the client as well as the client's legal issue."
Simon Young, partner and head of the dispute resolution practice at Clarion, said: "Rob has had an impressive career to date at one of this country's premier firms in London.
"He brings a wealth of skills to the team which add to and complement our existing and market leading commercial disputes practice.
"As we continue to make a name for ourselves across the UK and further afield, Rob further strengthens our offering to clients."
:::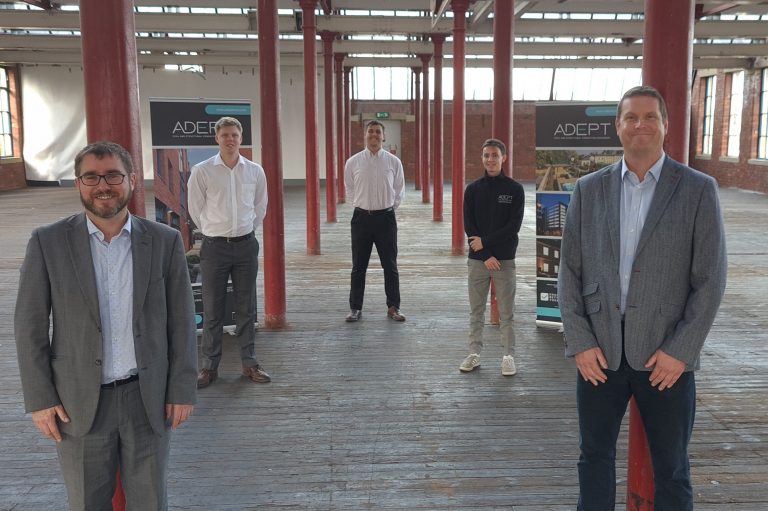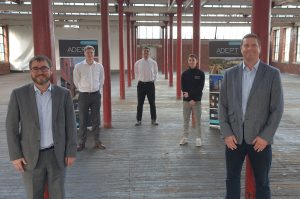 Adept Civil and Structural Consulting Engineers has appointed Gareth Shepherd as regional director, as well as making four further appointments, in its Leeds office.
Shepherd brings more than two decades worth of experience, in the civil and structural engineering consultancy sector, to the role, and has spent the last four years at WYG Engineering.
Throughout his career, he has delivered a wide range of high-profile projects including industrial and distribution schemes, retail projects, historic building renovations and reinforced concrete framed residential towers.
In his new role, he will work alongside Adept's management team, designing engineering solutions and leading project teams as well as liaising with existing clients and developing new business opportunities.
Adept has also appointed Luke Wilson as a civil engineering technician, Johann Zeuner Griffiths as a graduate civil engineer, Callum Street as a trainee structural engineer and James Watchorn as an apprentice technician.
Shepherd said: "Adept is renowned for providing a quality service, across all types of projects, with an ethos and approach that aligns exactly with my own values and how I work with fellow clients, contractors and consultants.
"It was clear from the conversations with Erol and the team that the common ground we share in terms of kind of projects we enjoy delivering, and the clients we like working with, meant it was the right for fit for all of us.
"Above all I'm excited to return to industry amongst a group of like-minded people set on achieving the same goals."
Erol Erturan, managing director at Adept, added: "Gareth is very well respected and has delivered all types of projects, throughout their entire life cycles, from winning bids and initial site appraisals through to providing a hands-on approach right through construction.
"Crucially, he works across all sectors, which matches our varied client base, and all this combined to make him a great fit for our team.
"It's no secret that the construction industry has been badly hit by the Covid-19 pandemic, but during the summer months we've won work throughout Yorkshire and the North West.
"We've also established a physical presence in Sheffield, following several contract wins in the city, to complement our Leeds and Manchester offices."